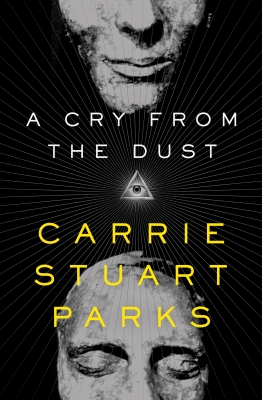 Featured book: A Cry From the Dust
Author's name: Carrie Stuart Parks
Publisher: HarperCollins Christian (Thomas Nelson)
Genre: Mystery/Suspense Forensic
Stand alone or series: Debut novel, first in a series
Target age: adult
AUTHOR CARRIE STUART PARKS VISITS THE OVER 50 WRITER TO SHARE HER SUCCESS STORY. WELCOME, CARRIE!
CARRIE'S PUBLISHER, THOMAS NELSON, IS OFFERING A GIVEAWAY OF A CRY FROM THE DUST. CHECK BELOW TO SEE HOW TO ENTER TO WIN.
I sold my first novel at the tender age of sixty.
It took me four days to find and sign with my agent, Terry Burns of Hartline. Twenty-seven minutes after he sent out the proposal to a select group of top publishers, one express interest. Within three days, several publishers asked for the full manuscript. In less than a month, five publishers were chomping at the bit, and in a scant thirty days from first sending out the proposal, offers started coming in. I ended up with a three book deal, sold at auction, with the highest bidder being Thomas Nelson. Before the ink dried on the contract, the first nibbles came in on movie and television rights. Pretty heady stuff for a debut novelist! I was an overnight success, heading for the big time.
It only took me ten years to get here.
I didn't think I could write, or at least write fiction. I'd penned how-to drawing books, but how difficult is it to write, "…be sure to sharpen your pencil before you draw…?"
Over ten years ago, I scratched out a short story for my girlfriend. She, in turn, read it to her husband, who found it promising. A phone call later, he came over and said I had some talent as a writer, and that he would "teach me to fish." His name was Frank Peretti, the New York Times bestselling author. His wife, Barb, was my best friend.
Oh, I was overjoyed! How often do you get a talent like Frank Peretti to mentor you? I was going straight to the top.
Not quite. God has a funny way of keeping me humble. Less than two months after I started working with Frank, I was diagnosed with stage II breast cancer. My mom had been bed-bound for several years with emphysema. Between taking care of her, surgeries, chemo, and my work as a forensic artist, with Frank's help I fleshed out and finished the story I'd written for Barb. I researched agents and selected one to be the recipient of my masterpiece. Sending it off, I waited for her to leap through the phone to represent me as the next undiscovered talent.
Ah, no. Instead she called me up and yelled at me. Come on, I'm bald, sick, and everything hurts, and this lady is being mean to me! Don't I get a break just for trying? She said I had talent, but I had much to learn.
Once the tears dried, I plowed on. I arranged to attend writer's conferences by offering to talk about forensic art.
My chemo ended. I typed on, buying writing books. Lots of books.
Mom passed away and I was the executor for her estate. In my spare moments, I plowed through chapter after chapter and signed up for on-line writing classes. Once again satisfied that the writing was great, I sent the manuscript to a big-time, New York agent. Another rejection.
Maybe the middle of the book needed work? After re-writing it, I entered writing competitions and waited for the awards to flow in. Not quite. Some of the scores were appallingly low. More editing, more re-writing.
I hated this book.
We bought mom's house and started the remodel, which went on for close to two years and double the budget we'd planned. I found an agent who finally, finally said she'd represent me. But my writing needed work.
Really?
More editing, more fixing, more learning. I continued with different on-line classes and attended more writer's conferences. My agent shopped the manuscript around. Thirteen publishers, thirteen rejections.
If I ever saw this book again, I'd scream.
Joining a writer's group, I listened and learned from their work. Frank continued to encourage me.
My agent folded her agency. I threw the manuscript against the wall and declared I'd never write again. Eight years wasted on a stupid idea.
But another story was nudging at my brain. So I started over. This time it was easier. Those years of sitting with Frank, reading books on characters, scenes, and conflict, listening to speakers talk about tension on every page, finally started to click. I finished the new book and, well, I've already told you the ending.
Once A Cry From the Dust was sold, I went back to the eight-year project. It had promise, but the middle sank like an anvil, the characters were less than one dimension, and the ending left you unsatisfied. I'd finally learned SOMETHING about writing.
For those of you struggling with your craft, think of it as an adventure. Oh, I don't mean it's all fun. There's bound to be an evil empire or flying monkeys along your path, but the only way you'll get to the end is to keep learning and keep trying. And God bless.
-Carrie Stuart Parks
LEAVE A COMMENT TO BE PLACED IN THE DRAWING TO WIN A COPY OF A CRY FROM THE DUST BETWEEN NOW AND WEDNESDAY, JULY 30TH AT MIDNIGHT MST. DON'T FORGET TO LEAVE YOUR CONTACT EMAIL SO YOU CAN BE NOTIFIED IF YOU WIN!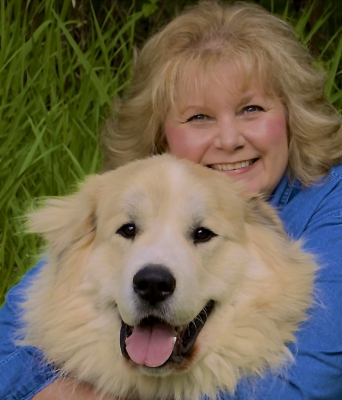 Carrie Stuart Parks is an award-winning fine artist and internationally known forensic artist. Along with her husband, Rick, she travels across the US and Canada teaching courses in forensic art to law enforcement professionals. The author/illustrator of numerous books on drawing and painting, Carrie continues to create dramatic watercolors from her studio in the mountains of Idaho.
Mentored by New York Times best-selling author, Frank Peretti, Carrie began writing fiction while battling stage II breast cancer.
Connect with Carrie: