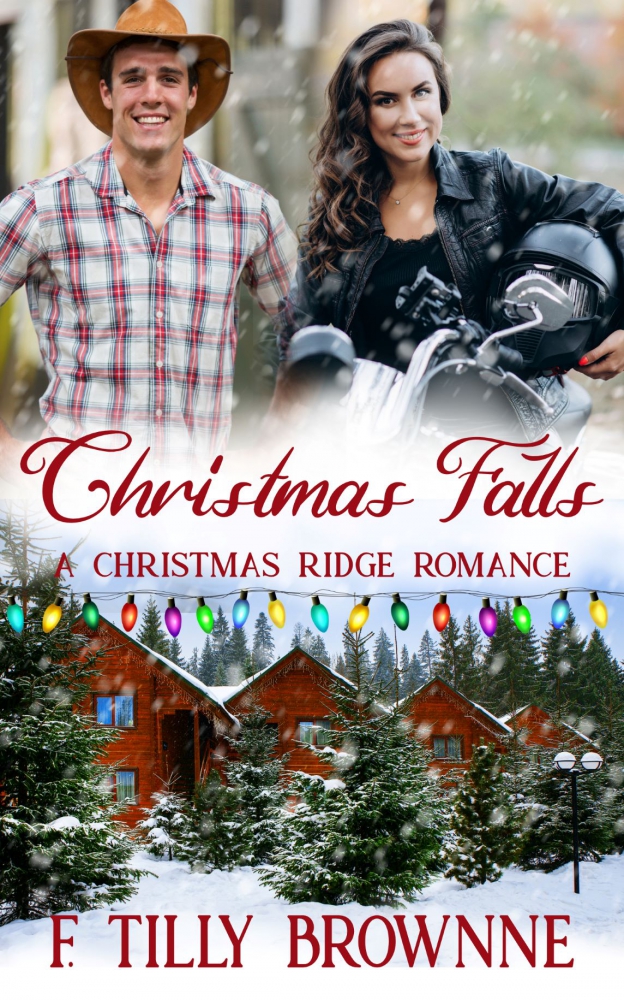 FEATURED BOOK: Christmas Falls: A Christmas Ridge Romance (Book #1)
AUTHOR: F. Tilly Brownne
PUBLISHER: Connections Press
GENRE: Contemporary Romance for the holidays, sweet & clean romance
SERIES OR STAND ALONE: A stand-alone novella in a multi-author series
TARGET AGE: Teen to adult (sweet & clean)
IT IS MY PLEASURE TO WELCOME AUTHOR F. TILLY BROWNNE TO THE OVER 50 WRITER. F. TILLY SHARES A CHANGE OF DIRECTION IN HER WRITING CAREER.
F. TILLY IS OFFERING A GIVEAWAY! SIMPLY LEAVE A COMMENT BELOW TO ENTER THE DRAWING FOR AN EBOOK COPY OF CHRISTMAS FALLS.
REBUILDING A WRITING CAREER
by
F. Tilly Brownne
One Sunday as the pandemic seemed to be winding down and churches that had closed were reopening, my pastor told me that the consensus from most pastors was that each would need to rebuild their church congregation. He said we couldn't expect the majority of the people who used to attend church to come back. Rather, we would have to rebuild.
That's how I feel about my writing career. I started writing in the late 1980s and was first published in 1991 in a Christian church magazine.
When I started writing, I wanted to write books. I wanted to write fiction. But everything I heard at writers conferences and workshops told me I needed to start with shorter pieces and get published in magazines first to establish a track record with publishers. I did that. I successfully sold a few hundred articles to print magazines and more than 20 stories to compilation books including Chicken Soup for the Soul. But years went by and I was not writing the projects I had always wanted to write.
So I began to write my nonfiction books. I published two books myself, then four books with a small publisher. Unfortunately, they were not in print for very long before the publisher put them out of print.
Meanwhile, we entered the mass transition from printed materials to electronic publications. Again, unfortunately, many of the print magazines I wrote for began drying up. Many had either gone to electronic versions only and quit paying, or ceased publication and were gone forever.
What's a writer to do?
Try Something New
I still believe in the nonfiction books that I wrote, including a three-book series about the prophecies in the Bible that have already been fulfilled. I determined to re-envision the same material and rewrite them in a new and fresh way starting with a total rewrite of my book about the 35 prophecies that were fulfilled in the birth of Jesus.
But always in the back of my mind were the questions. Would I be able to sell this to a publisher? Would they be interested in a new presentation of the material that had already appeared in a published book? Should I publish it myself? Would readers be interested in it and would people buy it? Would I be able to get the word out about my books so readers could buy?
In the meantime, my good friend RL Ashly discovered a new opportunity. Many authors write novellas in a series and sell them as both ebooks and print books on Amazon. These are mostly romance, often historical, although some are mysteries or other genres. RL pulled me in along with her in this new adventure.
I felt I needed a new name to differentiate for my readers this new fiction from my nonfiction, so I adopted the pen name F. Tilly Brownne and began writing historical romance.
I never set out to write romance. Historical is not my thing at all. But you know what? I gave it a try and I am having such fun with it! My first historical romance, Audrey's Search, released in July 2022.It is part of a multi- author series called The Reclusive Man series. I have since written its sequel, Trevor's Torment, which is currently available for pre-sale.
I've also written Magi Cottage, in the Holiday Cottage series, which is available for pre-order now and will publish November 11, 2022.
I am also writing for a new contemporary series, A Christmas Ridge Romance. A group of local writers are writing this series including RL Ashly, Patti Shene, Daneen Padilla, and Donna Schlachter.
My book will lead off in this series. It's called Christmas Falls and features a motorcycle-riding gal, Reggie Sweet, who is the new morning radio host at Kristmas Ridge Radio in Christmas Ridge. (I've actually ridden a motorcycle much longer than I've been writing!). You can watch my Amazon author page for that book when it becomes available: F. Tilly Brownne.
The idea of writing romance is growing on me. It has been a lot of fun. And I cannot tell you how gratifying it is to see that people are reading my books and writing great reviews while I earn some royalties.
What's Selling?
Probably the most significant lesson I have learned through this experience of trying something new is to write to what is selling. Maybe many authors are like me. I had books that I wanted to write (and still do). But the bigger question is do readers want to buy and read them? Part of that equation is getting the word out.
But another way to go is to study what is selling and write that.
Romance sells. Historical sells. Contemporary sells. Fiction sells.
It's not what I started out to write, but it has been fun to discover new avenues to reach readers with a thread of my faith. And I have discovered it's really fun to write romance.
I have many new books coming out in the next year. And I can't tell you how exciting that is.
In the meantime, I'm still re-writing my nonfiction books in the background.
Whether you're an over 50 as a writer, are rebuilding your career, or are just starting out, it's never too late to learn what is selling and try writing something new even if it isn't what you started out to write. You just might discover how fun it can be to gain new readers and earn some royalties along the way to writing the projects of your hearts.
Blurb for Christmas Falls:
When motorcycle-riding Reggie Sweet falls and hits her head, she meets the man of her dreams. But is she dreaming? Or is he real?
Motorcyclist Reggie Sweet comes to Christmas Ridge for a job as the new morning host on the local radio station. When she visits the Christmas Ridge Community Center to coordinate a destination for a Toy Run to collect gifts for underprivileged kids, she slips and falls on ice hitting her head. She opens her eyes to see Shane Spencer, her dream guy.
But is she unconscious and dreaming? Or is he real? If she's dreaming, why not cut loose, get a little crazy, and have some fun? But if this is her life, she's making a fool of herself.
Shane Spencer wishes he could date a girl who doesn't know he's a country music star and would just like him for who he is. Could this biker gal be her?
If Reggie's romance with the man of her dreams occurs while she's unconscious, what happens when she wakes up? Will he be gone forever? Or can dreams come true?
In Christmas Falls, Reggie Sweet falls for the man who loves her like no other. But is he real?
DON'T FORGET TO LEAVE A COMMENT TO BE PLACED IN THE DRAWING TO WIN AN EBOOK COPY OF CHRISTMAS FALLS BETWEEN NOW AND SUNDAY, NOVEMBER 6TH AT MIDNIGHT MST.
BY LEAVING A COMMENT, YOU GRANT PERMISSION FOR YOUR EMAIL TO BE REVEALED TO THE AUTHOR IF YOU ARE THE WINNER TO FACILITATE RECEIPT OF YOUR BOOK.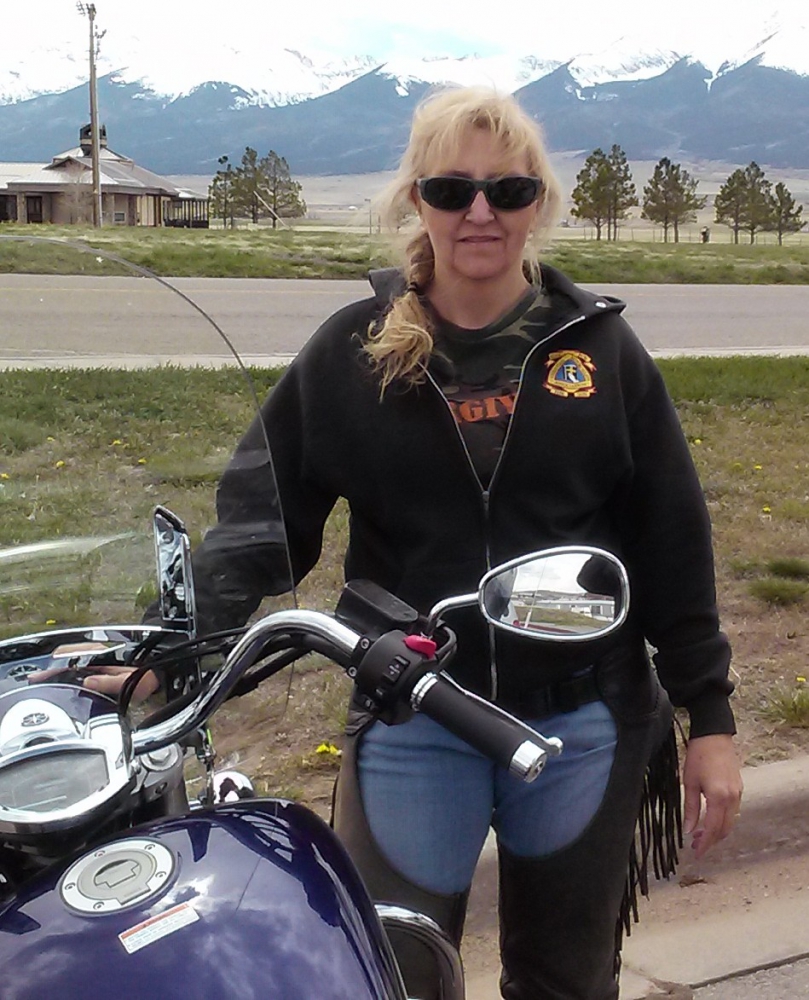 F. Tilly Brownne writes women's fiction, drama, sweet & clean historical as well as contemporary romance, and Christian fiction. She writes nonfiction and screenplays as Dianne E. Butts, and has been known to produce a few award-winning short films. Everything she writes contains at least a thread of Christian faith. When not writing she enjoys riding her motorcycle with her husband, gardening, and photography, which she uses on the covers of her line of journals. She lives in beautiful Colorado. Connect with F. Tilly:
Facebook: https://www.facebook.com/DianneButtsAuthor
Twitter: https://twitter.com/DianneEButts
BookBub: https://www.bookbub.com/profile/f-tilly-brownne
TruthSocial: https://truthsocial.com/@DBwrites
Gettr: https://gettr.com/user/dianneebutts
Parler: https://parler.com/DianneEButts
newsletter sign up: http://eepurl.com/bUizwD
SUBSCRIBE TO PATTI'S BLOGS HERE