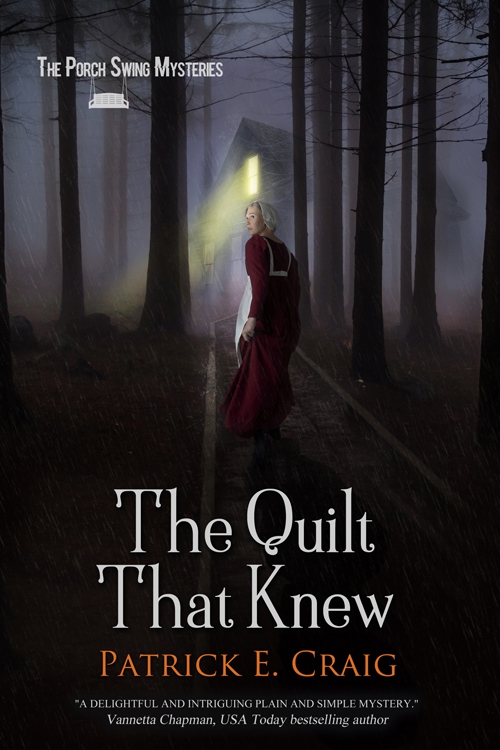 FEATURED BOOK: The Quilt That Knew
AUTHOR: Patrick E. Craig
PUBLISHER P&J Publishing
GENRE: Amish Cozy Mystery
SERIES OR STAND ALONE: Book 1 in The Porch Swing Mysteries
TARGET AGE: General Trade
IT IS MY PLEASURE TO WELCOME AUTHOR PATRICK E. CRAIG TO THE OVER 50 WRITER. PATRICK SHARES THE BEST PLACE TO OBTAIN AND DEVELOP STORY IDEAS.
PATRICK IS OFFERING A GIVEAWAY! SIMPLY LEAVE A COMMENT BELOW TO ENTER THE DRAWING FOR A SIGNED PRINT COPY OF THE QUILT THAT KNEW.
BUSINESS MEETINGS WITH GOD
by
Patrick E. Craig
I was going through the writing folders on my computer the other day and I discovered I have sixty-five story ideas that I really want to turn into books before I die. And I wondered… where did all these ideas come from? As I looked at each idea, I saw that most of them already had a blurb describing the book, and several of them had a complete synopsis. Many of the ideas sprang from hearing a phrase, or reading something, or hearing someone make a remark that generated all kinds of thoughts in my head.
I remember the first YA book I wrote came about from a classified ad. I was looking at the local paper and I saw a ranch for sale in my county. The name of the property was Ghost Dancer Ranch. Suddenly, the idea for The Mystery of Ghost Dancer Ranch came to me. It was as though the complete book was in my head and I just had to copy it down. So, I did and published it through Elk lake Publishing.
Or… in 2011 I was reading a blog by Nick Harrison when he was still Senior Editor at Harvest House and he invited his readers to send him a one-sheet of a story idea. He mentioned he liked Amish stories and quilting stories. So, I sat down and in fifteen minutes I had the idea for A Quilt For Jenna. I sent it to him. He really liked the idea and asked for a complete manuscript. I wrote the book between April and August and sold it to Harvest House as part of a three-book deal.
Out of A Quilt For Jenna came the character of Jenny Hershberger, and I wrote two more books about her, The Road Home and Jenny's Choice. Then I used the literary device of Jenny writing the history of her family in three more historical Amish books and The Paradise Chronicles was born. And now Jenny is back as the Amish Miss Marple, solving crimes. The Quilt That Knew is the first in what I hope will be a long stream of Amish Cozy Mysteries. And here's the interesting part—when I started all this, I knew absolutely nothing about the Amish OR quilting. I firmly believe that God gave me the idea for A Quilt for Jenna and I'll tell you why.
When I first began writing Amish fiction, I met an Amish lady, Sicily Yoder, on Facebook. She was a treasure house of information about the Amish. I could ask her a simple question and she would send me back pages of material. One thing she shared with me was that many of the Amish trust the Ordnung, the verbal laws that govern all Amish behavior, more than they trust Christ. They believe that keeping the law will give them right standing with God. Sicily told me that if I was going to write about the Amish, I needed to have the Gospel in all my books—the simple message that the Law can't save you, only Jesus can. So, I did just that. I have probably sold 100,000 or more copies of my Amish books and every person who has read them has heard that message.
So where did the idea that produced Jenny Hershberger come from? James 1:17 tells us…
Every good gift and every perfect gift is from above, and cometh down from the Father of lights, with whom is no variableness, neither shadow of turning. James 1:17 KJV.
What does that mean? This great verse from the Book of James shows us that anything worth receiving comes from God through the Holy Spirit. For Christian writers, if you are truly trying to express God's truth through your work, it must come from Him and Him alone.
What I've learned over the years is that ideas come from many sources: the world, the flesh, the devil, and God. Something that has troubled me lately is many Christian authors are letting the Artificial Intelligence program ChatGPT write blurbs, synopses, and story ideas for them. What I understand is the same people that run Google developed the AI part of it and Microsoft paid for the app development. So, what "theology" did they program into that app? The source of what the App will write for you is suspect—I doubt if there are any references to God or Jesus that make sense. For that reason, I won't use it.
Here's a better idea, in my humble opinion. Have a business meeting with God every morning. Spend some time in the Word, and then ask Him for ideas that you can write about. This morning I was studying Romans, and I saw something I had never seen. The commentary was talking about the reality of the Holy Spirit, that He is everywhere present and it suddenly became very clear to me. I was sitting in my chair, breathing. What was I breathing? Oxygen. Did I see it? No. Did I taste it? No. Did I hear it? No. Yet I knew it was all around me, giving me life.
And then I saw God is all around me in the same way, giving me his life because I trust in what Jesus did on the cross. I can't see Him, I can't taste Him, I can't feel Him, but He has put His Spirit in me and he also puts ideas in my head and words in my heart—words that I hope will glorify Him and bring people to an understanding of Jehovah God—God as the Father Son and Holy Spirit. So, start having a business meeting with God every morning. And watch the ideas flow.
Blurb for The Quilt That Knew
A young girl buried in the woods for forty years… A desperate killer loose in the village…A mysterious Amish quilt and a golden ring…
Jenny Hershberger returns to Apple Creek, Ohio, the village where she grew up. But this is not a happy homecoming. She's been called upon to solve a horrible crime, but will the killer find her first?
Police re-open the case of a woman found dead in a wooden box buried in the woods outside Apple Creek, Ohio 40 years after the crime. There are only two clues: an Amish quilt found wrapped around the body and a golden ring. Elbert Wainwright, a local detective, remembers that Jenny Hershberger is a historian who knows all the Amish quilters in the area and asks Jenny to come help with the investigation. Jenny comes with her old friend, Bobby Halverson and discovers that she is much closer to the crime than anyone could guess. Jenny and Booby begin putting the clues together and follow the trail to solve the puzzling mystery and bring the murderer to justice.
Purchase Link: Amazon Author page https://tinyurl.com/sez4vw3a
DON'T FORGET TO LEAVE A COMMENT TO BE PLACED IN THE DRAWING TO WIN A SIGNED PRINT COPY OF THE QUILT THAT KNEW BETWEEN NOW AND MONDAY, MARCH 13TH AT MIDNIGHT MST.
BY LEAVING A COMMENT, YOU GRANT PERMISSION FOR YOUR EMAIL TO BE REVEALED TO THE AUTHOR IF YOU ARE THE WINNER TO FACILITATE RECEIPT OF YOUR BOOK.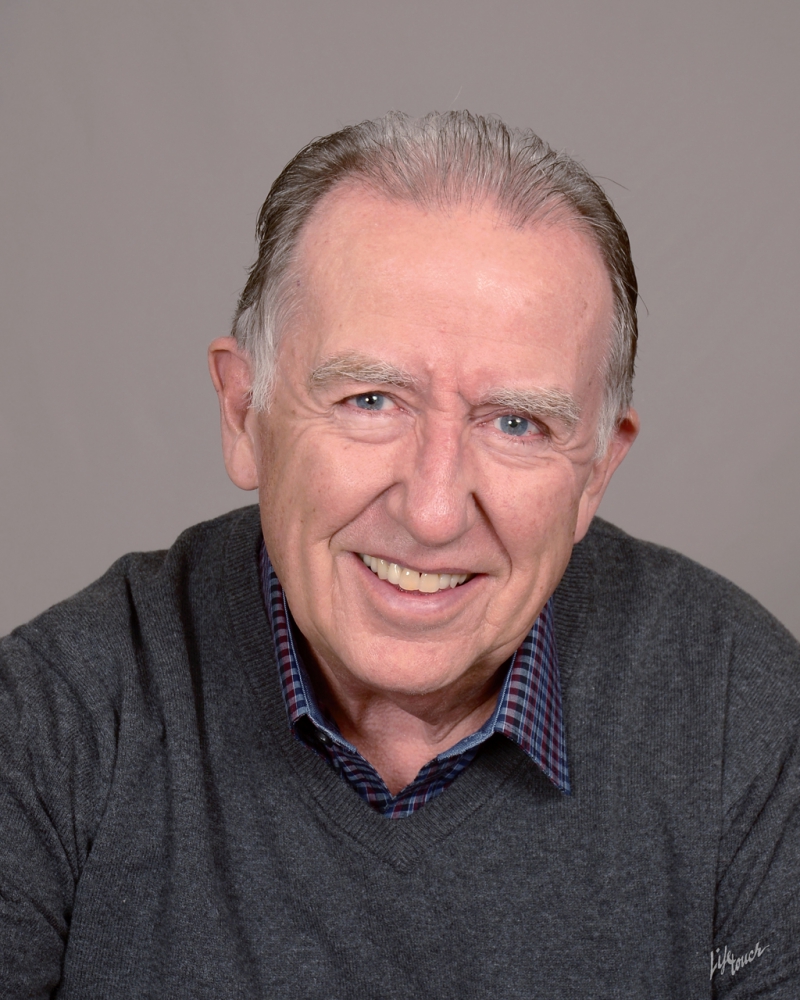 Best-selling author Patrick E. Craig has published with Harvest House Publishers, Harlequin Books and Elk Lake Publishers as well as his own imprints, P&J Publishing and Islands Publishing. He has written eleven novels including the award-winning Islands series with Murray Pura and two best-selling Amish series, Apple Creek Dreams and The Paradise Chronicles. He also has written two novellas and an award-winning book of contemporary fiction short stories as well as two Young Adult paranormal books. His work is included in two anthologies of Amish stories.
His books have won many awards including The Chanticleer International Book Awards First Place and Finalist Awards in the Hemingway Division for 20th Century War Stories, A CIBA Semi-Finalist Award for Historical Fiction, A Finalist Award in the Word Guild of Canada Contemporary Short Stories Division and The Blue Ridge Mountains Christian Writers Selah Award for Contemporary Anthology.
Patrick lives in Idaho with his wife, Judy.
Where can readers find Patrick online?
Webpage www.patrickecraig.com
Facebook https://www.facebook.com/PatrickECraig
Twitter https://twitter.com/PatrickECraig
Instagram https://www.instagram.com/patricke.craig/
SUBSCRIBE TO PATTI'S BLOGS HERE