FEATURED BOOK: Scream Blue Murder
AUTHOR: Susan Page Davis
PUBLISHER: Scrivenings Press
GENRE: mystery
SERIES OR STAND ALONE: series (True Blue Mysteries #4)
TARGET AGE: any (except young children)
IT IS MY PLEASURE TO WELCOME AUTHOR SUSAN PAGE DAVIS TO THE OVER 50 WRITER. SUSAN TALKS ABOUT HOW A WEATHER EVENT IN HER AREA SPARKED THE PLOT FOR HER LATEST NOVEL.
SUSAN IS OFFERING A GIVEAWAY! SIMPLY LEAVE A COMMENT BELOW TO ENTER THE DRAWING FOR A WINNER'S CHOICE OF A PRINT OR EBOOK COPY OF SCREAM BLUE MURDER.
MOVING INTO TORNADO COUNTRY
by
Susan Page Davis
In December, 2021, the area I now live in suffered from a string of violent tornadoes. Having moved here from Maine eleven years earlier, I wasn't used to tornado warnings. Our family had to learn how they function, and to take them seriously.
My husband, Jim, and I signed up for phone notifications of extreme weather. Our basement is finished, with concrete outer walls, and includes a bathroom and laundry room. It's also where we keep out camping gear, so it's a pretty good shelter. I made a go-bag with essentials, just in case.
And I decided to write a tornado into my newest True Blue Mysteries book, Scream Blue Murder. It's not very much like the real one some people in the area experienced, but it gives me the setting I needed for my story. I hope readers will enjoy it as Campbell and Bill McBride try to figure out why there's a dead body in the remains of a cottage struck by the tornado.
Meanwhile, we continue to adjust to the differences between Maine and Kentucky. We traded blizzards for tornados. People here are amused by our amazement when we see possums, lizards, or poisonous snakes. We didn't have any of those in Maine. We didn't have magnolias or redbud trees either. I won't even start on how different the food is.
But we've come to appreciate and even love our new home state. We think we made a good trade.
Today it's about 30 degrees warmer here in Kentucky than it is in northern New England. Nope, we don't miss stockpiling firewood, buying snow tires, or plowing out the driveway.
Come join me in western Kentucky where, I admit, the crime rate in my books is a bit higher than it is in real life.
Book cover blurb for Scream Blue Murder
An old photo, a twister, and a friend being stalked …
A tornado rips through town, and Campbell McBride and her dad take shelter. Afterward, they try to help others who were hard hit, and a body is discovered in the debris of a cottage near their friends' home. Was the man dead before the twister struck? The owners of the ruined cottage hire True Blue Investigations to help identify the victim and find out how he got on their property. Meanwhile, among the volunteers, Campbell meets her mother's old school friend, Jackie. It seems Jackie married her mom's former boyfriend—and now she has eyes on Campbell's widowed father.
Buy link: https://www.amazon.com/dp/B0BT2B5X7V
DON'T FORGET TO LEAVE A COMMENT TO BE PLACED IN THE DRAWING TO WIN A PRINT OR EBOOK COPY OF SCREAM BLUE MURDER BETWEEN NOW AND MONDAY, MARACH 27TH AT MIDNIGHT MT. (U.S residents only eligible for print copy)
BY LEAVING A COMMENT, YOU GRANT PERMISSION FOR YOUR EMAIL TO BE REVEALED TO THE AUTHOR IF YOU ARE THE WINNER TO FACILITATE RECEIPT OF YOUR BOOK.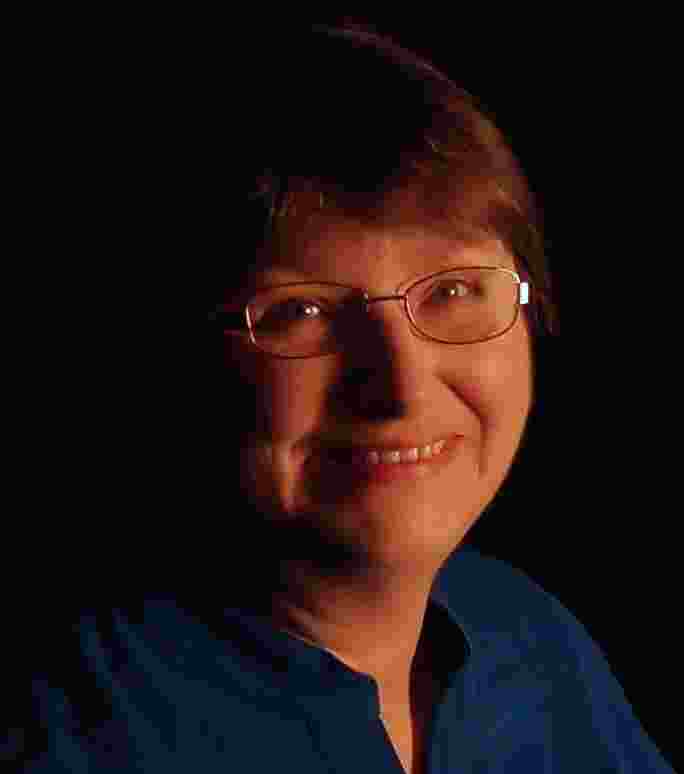 Susan Page Davis is the author or more than one hundred books in the mystery, romance, and historical romance genres. She has won many awards, including the Carol Award, The Faith, Hope and Love Chapter's Reader's Choice Award, and the Will Rogers Medallion. Her 2022 novel The Sister's Search is a finalist in the Selah Awards this year. A Maine Native, she now lives in western Kentucky with her husband Jim. They are the parents of six and grandparents of eleven.
Find Susan at:
Website: https://susanpagedavis.com
Amazon: https://www.amazon.com/Susan-Page-Davis/e/B001IR1CGA
BookBub: https://www.bookbub.com/authors/susan-page-davis
Twitter: @SusanPageDavis
Facebook: https://www.facebook.com/susanpagedavisauthor
And subscribe to her newsletter to receive a free short story:
https://madmimi.com/signups/118177/join
SUBSCRIBE TO PATTI'S BLOGS HERE