FEATURED BOOK: Guess How Much God Loves You
AUTHOR: Karen Ferguson
PUBLISHER: Ambassador International
GENRE: Children's picture book
SERIES OR STAND ALONE: Book 1 in 7 book series
TARGET AGE: 5-10
IT IS MY PLEASURE TO WELCOME AUTHOR KAREN FERGUSON TO THE OVER 50 WRITER. KAREN TALKS ABOUT OVERCOMING FEAR AND RELYING ON FAITH TO EMBRACE OUR WRITING CAREERS.
KAREN IS OFFERING A GIVEAWAY! SIMPLY LEAVE A COMMENT BELOW TO ENTER THE DRAWING FOR A SIGNED PRINT COPY OF GUESS HOW MUCH GOD LOVES YOU.
WHAT ARE YOU AFRAID OF?
by
Karen Ferguson
I don't like to focus on fear. After struggling with a bout of anxiety many years ago, I've learned to stand on the promise in God's Word which says, For God has not given us a spirit of fear, but of power and of love and of a sound mind (2 Timothy 1:7 NKJV).
But when brainstorming this post, I felt I had to ask the question: what are you afraid of? Because I don't think I'm different from most writers.
As a 50-something writer, who signed my first traditional publishing contract at the young age of 51, I look back and wonder why it's taken so long. Distractions and discouragement got in the way of real progress for far too long, and I almost gave up on my writing dream more than once.
Looking back, I realize the root of it was fear. Fear of rejection. Fear of not being good enough. Fear of failing. Even fear of success, not knowing if I could handle it. But rather than deal with that fear head on, I allowed it to keep me from committing to the work.
Whenever I start to wonder how some writers can be so prolific, I remind myself that it's all about commitment and consistency. It's about getting those words onto the page, something I haven't always been great about doing. Sure, there have been legitimate reasons why I've written less in some seasons—like work and family responsibilities—but those legitimate reasons can easily turn into excuses. In reality, I allowed things to get in the way, as a means to hide the real problem: fear. Or you could say lack of faith.
You see, as a Christian, I believe my writing dream is a calling and a journey of faith. Unlike other ventures, writing a book requires that nearly all the work be done up front without any guarantee of outcome or income. This can be disheartening and was a big part of my own procrastination. I let other things take priority over my writing, and it was that mindset that added years to my journey.
More recently I've embraced the truth that pleasing God is more important than outcomes. It's not about weighing possibilities and then deciding to write, it's about being obedient to the call. If you feel called to write, then all those hours spent researching, reading, writing, and editing are valuable. They mean something. They are acts of obedience.
When I first got serious about writing a book in 2016, my daughter bought me a beautiful pen set for Christmas engraved with Hebrews 11:6 (NIV), Without faith it is impossible to please God. What a perfect verse for that season! I knew it was going to require big faith to get me started on the book and keep me going. I also took it as confirmation, believing it was my faith in God and His call on my life that pleased Him.
I've heard it said that bold prayers are what brings God glory, because those types of prayers require His intervention. If we can easily make something happen on our own then it isn't faith, and too often we will take the glory. Well, I've been praying bold prayers since 2016, and I have seen Him work miracles! My first children's book was published in 2022, and I've recently signed a contract for the entire seven-book series with Ambassador International. All Glory to God!
If you're struggling in your writing journey, get alone with God. Ask Him what next steps He wants you to take, and don't ever feel foolish if those steps seem out of reach. Don't doubt your big dreams. When we trust Him for things we can't make happen, then that bold faith is an opportunity for Him to do great things that no one else could. It's an opportunity for His Glory.
So I encourage you to ditch the fear and keep the faith.
Make your writing a top priority. Submit that article. Enter the contest. Ask for a critique. Write the book.
A prayer: Lord God, each person reading this is on their own unique writing journey: different ages, stages, and genres. I ask that you grant wisdom to each one as they seek You with their daily writing plans, agendas, and to-do lists. Help them to move past fear and distraction and step out in bold faith, as you call them. I pray for encouragement, favor, and inspiration for every writer reading this. In Jesus' mighty name, Amen!
Book Blurb
In this first book in the Guess How Much God Loves You picture book series, you'll meet the main character, Lucy Lu. Lucy is a colorful, creatively curious first grader who is starting to have serious questions about God which she takes to her trusted advisor, Papa Joe.
Questions like: How old is He? Does He sleep? What does He do all day? And the biggest one of all - does God really love me?
What follows in this seven-book series is a wild adventure through the Bible, where Lucy and her Papa discover God's power, provision, and faithfulness, along with His never changing, never failing, and never ending love.
This first book provides a fresh perspective on Creation, combining biblical truths with the power of story and the appeal of an adventure into the Bible families can take together. Readers will learn that this marvelous, majestic world was created by God, who spoke this world into existence and called it good. Who created people in His image, and for a good purpose.
It will captivate your child's imagination, teach them faith-building concepts straight from the Bible, and help them grow in their reading skills.
Now more than ever it's important to point children to the Bible as the source of Truth, and to the One who created them in His image and loves them unconditionally!
You can grab your copy on karenferg.com or wherever books are sold.
DON'T FORGET TO LEAVE A COMMENT TO BE PLACED IN THE DRAWING TO WIN A SIGNED PRINT COPY OF GUESS HOW MUCH GOD LOVES YOU BETWEEN NOW AND SUNDAY, JULY 16TH AT MIDNIGHT MT.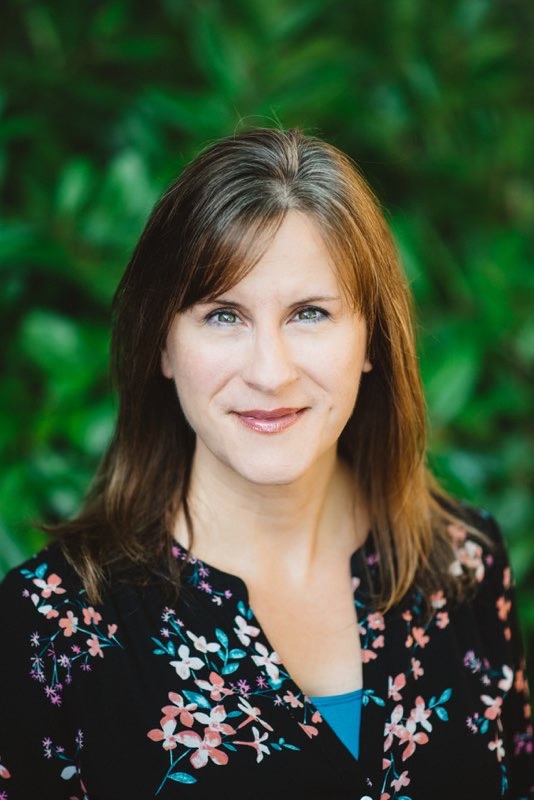 Karen Ferguson is a freelance writer and the author of the Guess How Much God Loves You picture book series. A lover of words, family, animals, and Jesus, Karen is a passionate advocate for truth that transforms lives. Her mission is to write stories that grab and hold young readers' attention, teaching them all about God's unchangeable truths and His unchanging love for them. You can follow Karen on Facebook, Twitter, and Instagram and sign up for her free newsletter to be the first to know about special events, book updates, freebies and giveaways.
SUBSCRIBE TO PATTI'S BLOGS HERE