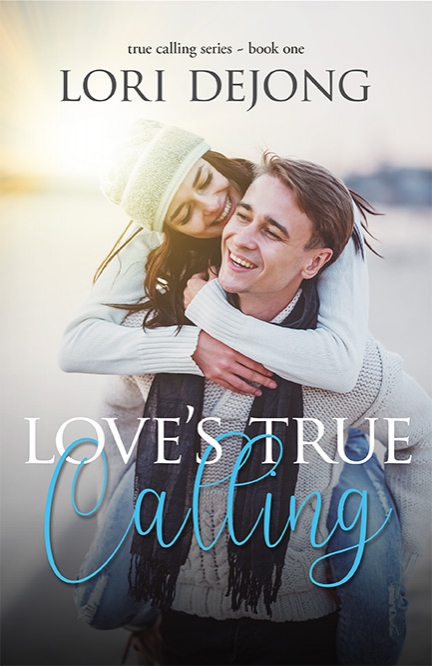 FEATURED BOOK: Love's True Calling
AUTHOR: Lori DeJong
PUBLISHER: Scrivenings Press
GENRE: Christian Contemporary Romance
SERIES OR STAND ALONE: Book One in a three book series
TARGET AGE: 18-98
IT IS MY PLEASURE TO WELCOME AUTHOR LORI DeJONG TO THE OVER 50 WRITER. LORI SHARES ABOUT HOLDING ON TO A DREAM.
LORI IS OFFERING A GIVEAWAY! SIMPLY LEAVE A COMMENT BELOW TO ENTER THE DRAWING FOR A SIGNED PRINT COPY OF LOVE'S TRUE CALLING.
A DREAM NEVER AGES
by
Lori DeJong
It finally happened. Last November, I signed my first contract with a publisher. We were on vacation in Galveston, Texas, when I got the call and the contract, and I felt like doing cartwheels on the beach!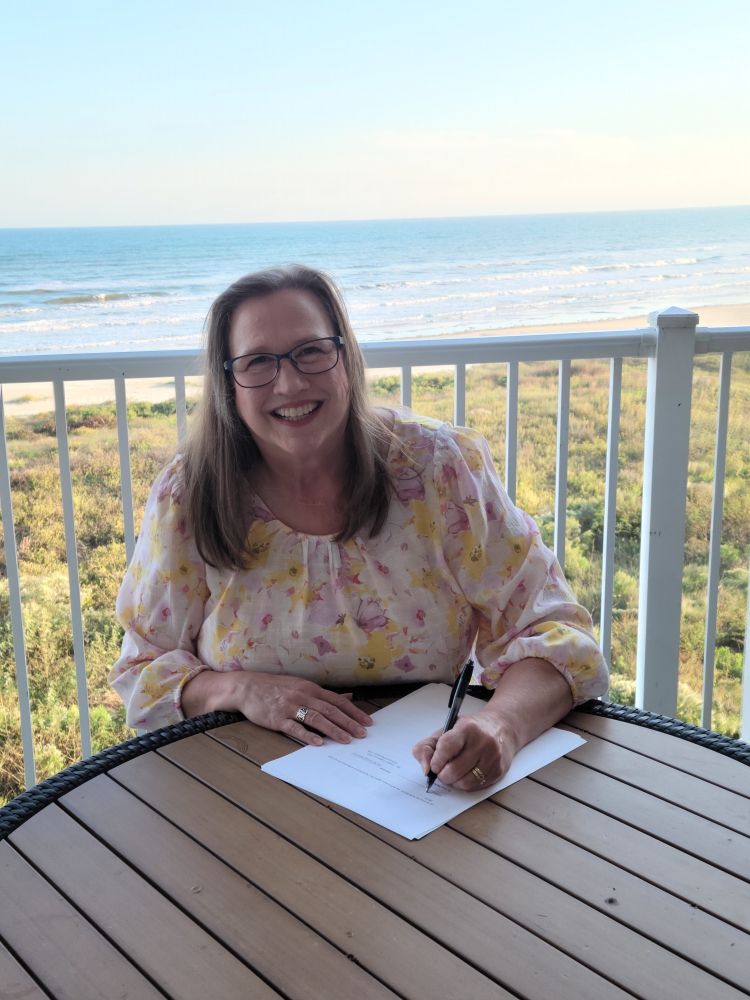 And maybe I would've if I'd been 29 instead of 59.
Yep. I was in my 60th year of life when the dream I'd had for decades finally came to fruition. I might've aged, but my dream didn't. It stayed with me through all of the ups and downs, hills and valleys, trials and triumphs.
But let's start at the beginning. I've always loved to write and dreamed even as a teen of being a published author. Except I didn't write anything.
Into my twenties I went and started working and got married and was doing all the grown-up things. But I didn't write.
In my thirties, I started jotting down my goals at the beginning of each year. Several years later, I found a list I'd done in the mid-1990's and found "to be a published author" as a long-term goal. I wasn't even writing when I wrote down that goal.
How do you achieve a goal, or realize a dream, if you do nothing to make it happen? Well, you don't. Easy as that. Lesson One: Make a plan.
I was thirty-six the first time I wrote a manuscript. Without doing any homework or joining any writers' groups or learning the craft. Fun story, but it will never see the light of day. And neither will the dozen or so I wrote after that.
It wasn't until 2002, when I was a thirty-nine-year-old, stay-at-home mom of a two-year-old daughter, that I finally decided I needed some community and discovered a national writers' group with a local chapter. Joining that group changed my life. Lesson Two: Find your people. I was bitten. And I would NOT. GIVE. UP.
Except I did.
In 2009 my husband was laid off, which started us on an odyssey through financial devastation that took us over a decade to recover from. But even as we lost pretty much everything this world says gives us value, God showed up in big ways. Every day. Saw every tear. Heard every plea. Felt every pain. Every victory, even if they were small victories. And when you're reduced to the bare essentials, the small victories are huge.
I went back to work, and my writing went into a drawer. I didn't mean for that to happen, but we couldn't afford to pay dues for my writers' groups, and I was so exhausted – physically, mentally, every way you can imagine – the creative side of my brain went dormant.
By 2019, we were empty-nesters and very involved in our church, where a friend found out I was a sort-of writer (guess I was still talking about it without actually doing it) and invited me to her local chapter of American Christian Fiction Writers. And suddenly, it was back. That drive. That passion. That part of me that had gone to sleep woke with a start, and I couldn't wait to get back to it.
Fast forward two years and the manuscript I'd been working on since 2020 won the 2022 ACFW Genesis Award for unpublished writers in the Romance category. I'd never won an award like that before, and I felt so grateful and humbled that God would see fit to bless my little book. The book I'd committed to Him to use as He saw fit.
Love's True Calling, the first book in my True Calling Series, was contracted by Scrivenings Press, along with the other two in the series, last November and was published on June 27, 2023. My ageless but decades-old dream finally realized.
There have been many tearful moments since then – signing my contract (with a beach view since we were still on vacation when I signed it!), seeing the mock-up of my cover, seeing it on Amazon for the first time, holding it in my hands.
My sincere prayer for Love's True Calling and the subsequent novels in the series is that God will take this humble work and use it for His glory. I hope it makes someone smile, lifts someone's spirit, gives someone hope. I hope it's soaked in God's love enough that the reader feels it through each page. Because this book, this accomplishment, this dream, isn't about me. It's all about Him.
Lesson Three: No matter your age or where you are in your journey – DON'T. GIVE. UP.
So let's not get tired of doing what is good. At just the right time we will reap a harvest of blessing if we don't give up. Galatians 6:9 (NLT)
About Love's True Calling
After years of jumping through other people's hoops to be all they thought she should be, and enduring a tragedy no mother should, self-described "newbie" Christian, Harper Townsend, has finally found her true calling … and her true love. Until it appears that to follow one may mean leaving the other behind.
Adolescent Psychologist, Wyatt McCowan, is beyond delighted to have the-girl-that-got-away back in his life, and his heart. But even as they fall more in love, he realizes that being obedient to God's calling on each of their lives may pull them apart. She rejected him once in favor of another, which left him hurt and angry. But this time, he can't fault her for following hard after the God she loves with all her heart, even if it means leaving him once again.
Purchase link for Love's True Calling:
DON'T FORGET TO LEAVE A COMMENT TO BE PLACED IN THE DRAWING TO WIN A SIGNED PRINT COPY OF LOVE'S TRUE CALLING BETWEEN NOW AND MONDAY, JULY 31ST AT MIDNIGHT MT. (U.S. residents only eligible for print copy).
BY LEAVING A COMMENT, YOU GRANT PERMISSION FOR YOUR EMAIL TO BE REVEALED TO THE AUTHOR IF YOU ARE THE WINNER TO FACILITATE RECEIPT OF YOUR BOOK.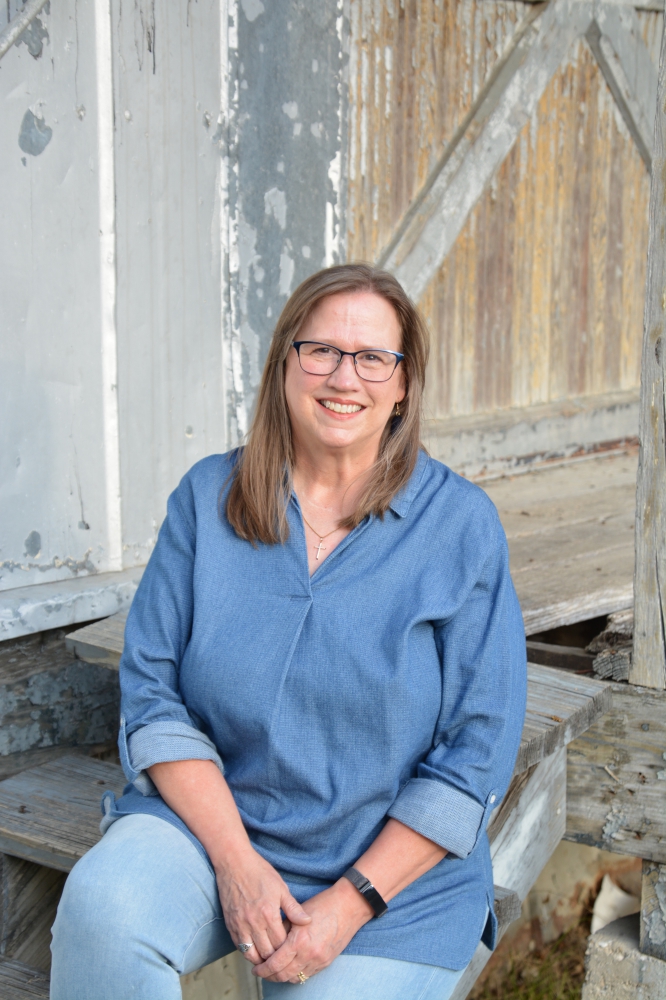 Lori DeJong is a contemporary Christian romance author who enjoys penning stories full of grace and the redemptive power of God's love that inspire others to hope regardless of circumstance, find joy in the moment, and grow in their faith. She resides in Georgetown, Texas, with her husband and two fur-babies and is the mother of one grown daughter. Love's True Calling is the 2022 winner of the ACFW Genesis Award for Romance. Love's True Home coming in June 2024, and Love's True Measure in June 2025.
Connect with Lori:
SUBSCRIBE TO PATTI'S BLOGS HERE