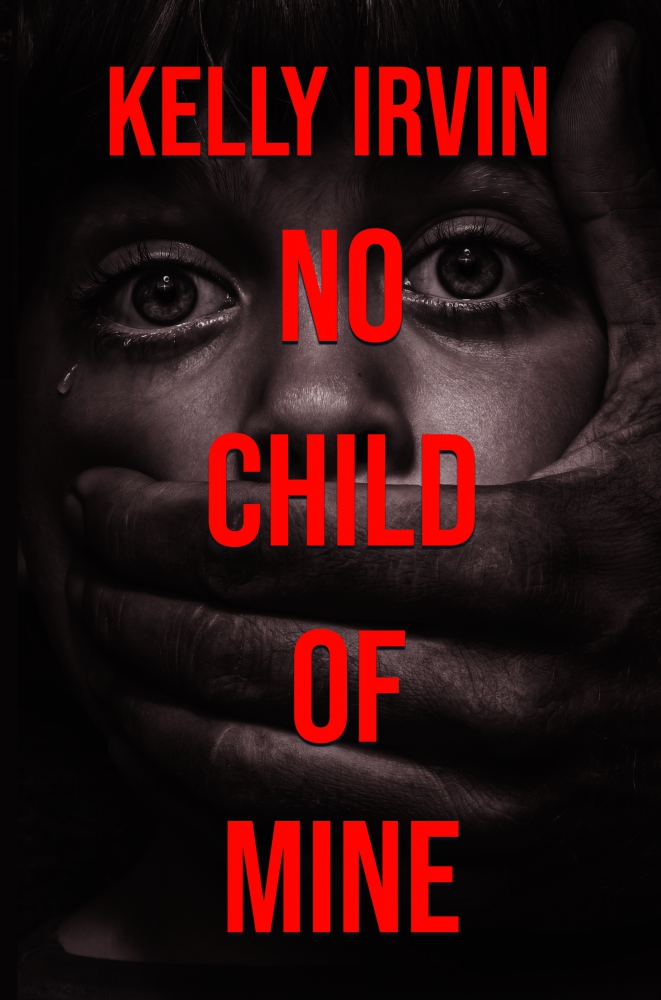 FEATURED BOOK: No Child of Mine
AUTHOR: Kelly Irvin
PUBLISHER: Ally Press
GENRE: romantic suspense
SERIES OR STAND ALONE: standalone
TARGET AGE: 16 and up (the bad guy is really bad!)
IT IS MY PLEASURE TO WELCOME AUTHOR KELLY IRVN TO THE OVER 50 WRITER. KELLY SHARES WHOSE OPIINION IS MOST IMPORTANT WHEN EVALUATING THE VALUE OF OUR BOOKS.
KELLY IS OFFERING A GIVEAWAY! SIMPLY LEAVE A COMMENT BELOW TO ENTER THE DRAWING FOR A PRINT COPY OF NO CHLD OF MINE.
BOOK'S RELEASE SPARKS MEMORIES OF BAD REVIEW, LESSONS LEARNED
by
Kelly Irvin
No Child of Mine, my "latest" romantic suspense release holds a special place in my heart because as a writer, I learned a hard, painful lesson with it. To understand this lesson we have to go back to 2011, when the book was released in hardback by a publishing house that specialized in library quality hardbacks. This was my second published book and I still was flying high, fresh off a ringing endorsement from Publishers Weekly for the first book, A Deadly Wilderness. Publishers Weekly called it a "solid romantic suspense debut."
I was a first-time published author at age 52. I didn't have time to mess around (or so I told myself). Good reviews were terribly important because the publishing house did little marketing or promotion for the books, since they were primarily sold to libraries. Acquisition librarians read Publishers Weekly (as well as The Library Journal) when trying to decide what books to buy. I couldn't wait to see what the magazine said about No Child of Mine.
The reviewer hated it. I'll never forget what she said. It's imprinted on my heart. "Filled with unhappy Christian characters. The only likeable characters are the kids."
I was devastated. I remember like yesterday emailing my editor at Five Star Gale. She was philosophical. She said, "you win some, you lose some." Not helpful, to be sure.
Sales tanked. My heart hurt. This was my first experience with a bad review, and it was a doozy.
I immediately began picking it apart. The material with the book made it clear it was Christian fiction. The characters had big challenges, it was true, but they overcame them in the end. The book was packed with action, suspense, and sizzling romance. It was everything a romantic suspense should be.
Not long after Five Star Gale shuttered its romantic suspense line. No more contracts were forthcoming. My agent and I went in another direction—a completely different genre.
Some might be surprised I share this story as I'm busy marketing the release of No Child of Mine for the first time in e-book and paperback. It is a painful memory, but I learned from it. I learned that a reviewer's opinion is simply that—an opinion. The average reader isn't seeing reviews in magazines such as Publishers Weekly. I received lots of good feedback from those who did read No Child of Mine. This business requires a thick skin. Get a bad review? Have a bowl of ice cream, a piece of chocolate or whatever your pity party favorite is. Then sit your behind in the chair, put your hands on the keyboard, and get back to business.
Fast forward 12 years. My agent helped me garner contracts with the Seymour Agency imprint Ally Press to release the first book, A Deadly Wilderness, and No Child of Mine, in e-book and paperback for the first time. In some ways, I'm still that newbie writer from way back who feels a little skittish about exposing my babies to the world again. On the other hand, I've published more than 30 books and 10 novellas in the last 13 years. I've won awards. I've received plenty of good reviews and some stinkers too.
I've learned to roll with the punches. My compassion and empathy have also grown. I post positive reviews frequently. If I don't like a book, I set it aside and move on. I know far too well how hard it is to write and publish a book. The last thing we need to do as writers is to tear each other down.
The reviews for A Deadly Wilderness this time around have been excellent. And some followers who read No Child of Mine when it was published in 2011 have posted on social media how much they enjoyed it. Deborah and Alex's story is not an easy read. Their efforts to find an abducted boy and solve the murder of a little girl forces them down a road where they must deal with child abuse, poor foster care, domestic abuse, and Deborah's alcoholism. The way these two characters risk everything—including their own lives—is a suspense-filled story. One I hope will touch readers' hearts and provoke thought long after they turn the last page.
Back cover copy for No Child of Mine
When the remains of a young girl are found near the site of a foster child's kidnapping, two colleagues risk their lives to bring one home and find justice for the other.
The day a colleague's eight-year-old foster child is kidnapped at a wedding reception, homicide detectives Deborah Smith and Alex Luna find the bones of a little girl not far from the abduction site. Both are determined to save the boy and solve a five-year-old murder, even as Deborah struggles to hang on to her newfound sobriety while Alex works to get a foothold in her life. The two detectives travel from the seamy underside of San Antonio's drug-dealing gang territory to the back roads of rural America where secrets fester in simple country homes. Their investigation rips off the bandage that covers the cracks in an overburdened, understaffed foster care system and reveals the painful reality that children are all too often battered, terrified victims of the people who should love them. Deborah and Alex must risk everything--even their lives--to bring a little boy home safely and unmask a child's murderer.
This fast-paced follow-up to Irvin's romantic suspense novel, A Deadly Wilderness, will keep readers turning the pages long after it's time to turn out the lights.
DON'T FORGET TO LEAVE A COMMENT TO BE PLACED IN THE DRAWING TO WIN A PRINT COPY OF NO CHILD OF MINE BETWEEN NOW AND MONDAY, AUGUST 14TH AT MIDNIGHT MDT.
BY LEAVING A COMMENT, YOU GRANT PERMISSION FOR YOUR EMAIL TO BE REVEALED TO THE AUTHOR IF YOU ARE THE WINNER TO FACILITATE RECEIPT OF YOUR BOOK.
Kelly Irvin is the author of more than 30 Amish romance and romantic suspense novels. She has penned eight critically acclaimed romantic suspense novels, including Trust Me, which debuted in 2022. Publisher's Weekly said of the novel: "(In this) whirlwind romantic thriller . . . Irvin follows the characters through twists and turns, writing through the lens of faith and broken faith, while illuminating a bridge across shattered relationships to second chances." Her latest novel is No Child of Mine, a follow-up to A Deadly Wilderness, from Ally Press. Irvin and her husband make their home in South Texas.
SUBSCRIBE TO PATTI'S BLOGS HERE