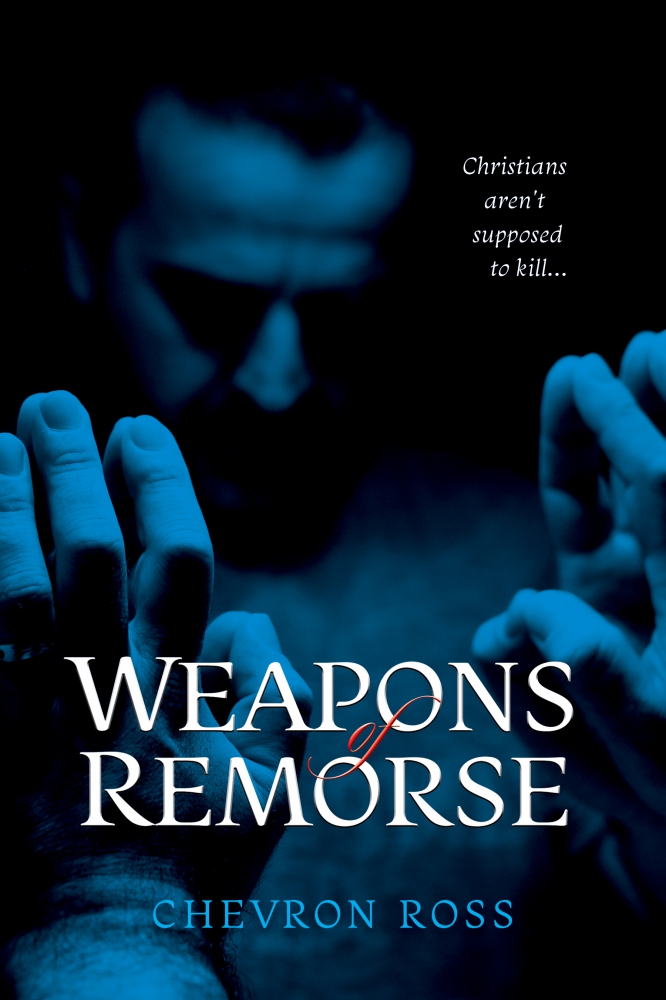 Title: Weapons of Remorse
Author: Chevron Ross
Publisher: Self-Published
Genre: Christian/Family Fiction
Series or Stand Alone: Stand Alone
Target Age: 18 and above
IT IS MY PLEASURE TO WELCOME AUTHOR CHEVRON ROSS TO THE OVER 50 WRITER. CHEVRON SHARES WHERE HE FOUND THE INSPIRATION FOR HIS NOVELS.
CHEVRON IS OFFERING A GIVEAWAY! SIMPLY LEAVE A COMMENT BELOW TO ENTER THE DRAWING FOR A PRINT COPY OF WEAPONS OF REMORSE.
HOW GOD WROTE A NOVEL THROUGH ME
by
Chevron Ross
I began my author journey seven years ago while taking a walk one Sunday after church services. I have a tendency to brood, and today the subject of American gun violence weighed on my mind. No other nation on Earth has such a proliferation of gun deaths. How, I wondered, did Americans reach the point where their right to own firearms was more important than the lives of their fellow citizens?
A miraculous thing occurred as I completed my fourth circuit around the park. I had a vision of a man who works for a gun rights organization. Somehow, his own life is turned upside down by an act of gun violence. How will he react?
By the time I got home my head was so full of ideas that I couldn't write them down fast enough. Over the next few days I amassed a collection of sticky notes and scratch pads full of plotlines and details. I had never written a novel before, nor had I any intention of doing so. I didn't even own a computer. But the story outgrew my ability to get it down on paper. I bought a laptop and went to work. Three years later, after many wrong turns and rewrites, Weapons of Remorse was finished.
The novel didn't turn out as I originally envisioned. God had a plan for this book that was so unique that Weapons of Remorse won two independent publishing awards. This modest success set me on the path of another novel. The third will be out next year. I am now at work on the fourth.
None of these books grew from any talent of mine. Every idea, every word in every story, is God's inspiration. Whenever I get stuck, I pray to God for help, and He answers my prayers. For that reason, I publish under the pen name Chevron Ross with a cartoon face in place of my own. God gets credit as the author in the preface of each novel.
So far these books have only modest readership, but great reviews. As any beginning writer knows, it's difficult to find an audience in today's glut of self-published books. I don't let that worry me. God didn't put me on this path to make money or win acclaim. Only He knows why He wants these books written, and why He chose a nobody like me to type them. I do the best I can and trust in His leadership.
Weapons of Remorse blurb:
A shooting incident shatters the lives of three American families and threatens to destroy America's most powerful gun rights organization.
DON'T FORGET TO LEAVE A COMMENT TO BE PLACED IN THE DRAWING TO WIN A PRINT COPY OF WEAPONS OF REMORSE BETWEEN NOW AND MONDAY, AUGUST 28TH AT MIDNIGHT MT. (U.S residents only eligible for print copy).
BY LEAVING A COMMENT, YOU GRANT PERMISSION FOR YOUR EMAIL TO BE REVEALED TO THE AUTHOR IF YOU ARE THE WINNER TO FACILITATE RECEIPT OF YOUR BOOK.
The ebook version of Weapons of Remorse is available for free download from Amazon
Chevron Ross is a pseudonym for someone unimportant. He is not a writer, but God keeps putting ideas into his head that somehow turn into stories. If you like them, be sure to offer God a prayer of thanks. Visit Chevron at his website.