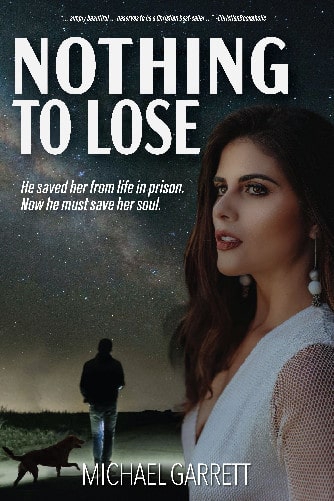 FEATURED BOOK: Nothing to Lose
AUTHOR: Michael Garrett
PUBLISHER: Soncoast Publishing
GENRE: Clean Christian Romantic Suspense
SERIES OR STAND ALONE: Part one of a series
TARGET AGE: 18+
IT IS MY PLEASURE TO WELCOME AUTHOR MICHAEL GARRETT TO THE OVER 50 WRITER. MICHAEL SHARES THE UP AND DOWNS OF HIS WRITING CAREER.
A WRITER'S LIFE AFTER RETIREMENT
by
Michael Garrett
Writers are entertainers who
perform on pages rather than stage or screen
I originally started this article by stating that I've been an author for over forty years, but that's not entirely true. I've been a writer my whole life—there were just times when I didn't write. But it is a fact that I've been a published author for more than forty years
I've always felt that my readers' opinion of my work is far more important than my own. I constantly ask myself what does my reader want to see in my stories as opposed to what I want to write? After all, what is a writer without satisfied readers?
I try to grab my reader's attention on page one, providing a solid reason to keep reading. For instance, the opening line of my Christian suspense novel, CAPTIVE, is: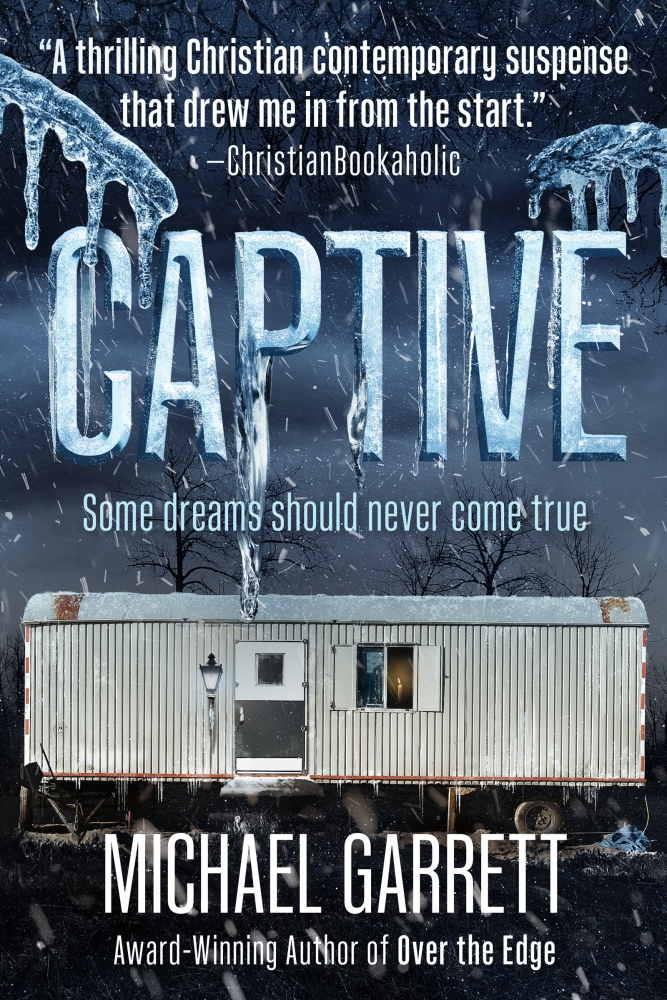 HE COULDN'T DIVERT his attention from the crusted blood on the passenger-side floorboard.
For my Christian suspense novel, Over the Edge, it's: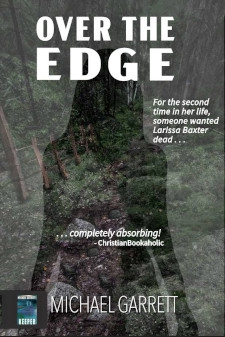 DRIFTING IN A FIBERGLASS FISHING BOAT a short distance from the shore, Clyde Hopkins felt a rush of exhilaration at his first sight of her stretched out in a lounge chair on the deck of a lakeside home.
I admittedly should have done better with that one.
And for my Christian romantic suspense novel, Nothing to Lose, it's: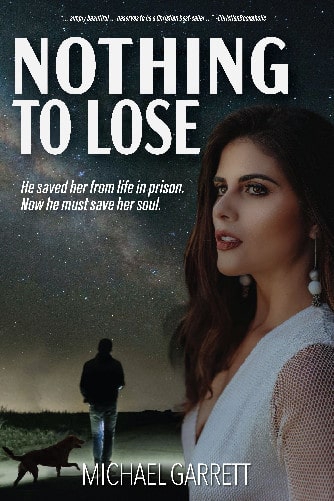 TENSION INSIDE THE CAR had steadily risen before they even arrived at the proposed contract hit site.
That's more like it.
My philosophy as a writer is that the purpose of page one is to convince the reader to read page two. The purpose of page two is to convince the reader to read page three, and so on.
I'm also a strong believer in outlines. Not the stiff Roman numeral type that we learned in school. Not even necessarily one that's written down somewhere. To me an outline is a plan, and it can be in my mind only. I always need to know to which direction I should be headed. If I write without a plan, I tend to ramble with no direction in mind.
Filling pages with words is not writing. Those words must work together to advance the story line. I hate irrelevant detail when I read for pleasure.
My first and only secular novel, Keeper, was originally published in 1990. It remains available over thirty years later in print, digital, and audio formats, and it was optioned for a television movie in the '90s, which unfortunately never got off the ground.
As a writer, I feel as if my work is never finished, not even after it's published. Not long after Keeper was originally released I realized that I could have taken it in a much better direction and regretted that I couldn't immediately withdraw the book from circulation for a rewrite.
Absent from writing for the next thirty years, I had become a different person. Following a spiritual awakening, I felt compelled to use my God-given talent as a writer to honor Him and the graceful way that Jesus' forgiving presence in my life has led me to a state of happiness that I never dreamed possible.
I had a second chance with Keeper by rewriting it for the Christian market and re-developing it as I had wished to do those many years before. I eliminated several supporting characters and added a major one to shift the dangerous external threat requiring my two Christian adversaries to join forces to fight evil. The second-chance result, CAPTIVE, a Firebird Book Award winner, is far better than the original. No swearing or sex this time.
Over the Edge, my Christian suspense novel published in late January 2023, also became a Firebird Book Award winner and received rave reviews. Innocent woman Larissa Baxter goes on the run to avoid being prosecuted for a crime she didn't commit. She's apprehended by renegade bounty hunter Clyde Hopkins. who is duped by the false promise of a million dollar reward for her capture. At odds with the ruthless people who hired him, Hopkins' only chance of survival rests on killing Larissa and staying permanently on the run. Larissa's only weapon is the strength of her faith,
My upcoming Christian romantic suspense novel, Nothing to Lose, publication date not yet determined, is actually the prequel to Over the Edge. Larissa Baxter, an Arizona socialite, is falsely charged with the murder of her husband facing an almost certain life in prison without the possibility of parole. She jumps bail and is sheltered by Derrick Walton, a dying stranger. Their roles reverse, however, as Larissa is initially completely dependent on Derrick; however, as he approaches his deathbed Derrick becomes fully reliant on her and a deep spiritually based love grows within them.
For those of you who may be unpublished writers, I return to my statement at the top of this article: Writers are entertainers who perform on pages rather than stage or screen. Prepare for your greatest performance by writing and rewriting as many times as it takes. Read your work out loud, and if you stumble in places, revise those sections. When it's the best that you can possibly do, hire a top-notch book editor to point out where it still needs work to meet professional standards, then rewrite again.
Don't rush the process. You don't want to merely be published; you want to be successfully published. You'll find more valuable tips on my website, ManuscriptCritique.
Also, understand who your target audience is. If you participate in a critique group through your writers group, remember that it's members are not representative of your target audience. Your target group is average readers who are not also writers. They evaluate what they read differently than you.
Will I write novel number four? I really can't say at this point. I don't write just for the sake of writing; I need inspiration, so if God points me in that direction again I'll go at it vigorously.
Every day I enjoy the fruits of God's blessings.
It has, indeed, been a wonderful life, and it only gets better.
Life is good.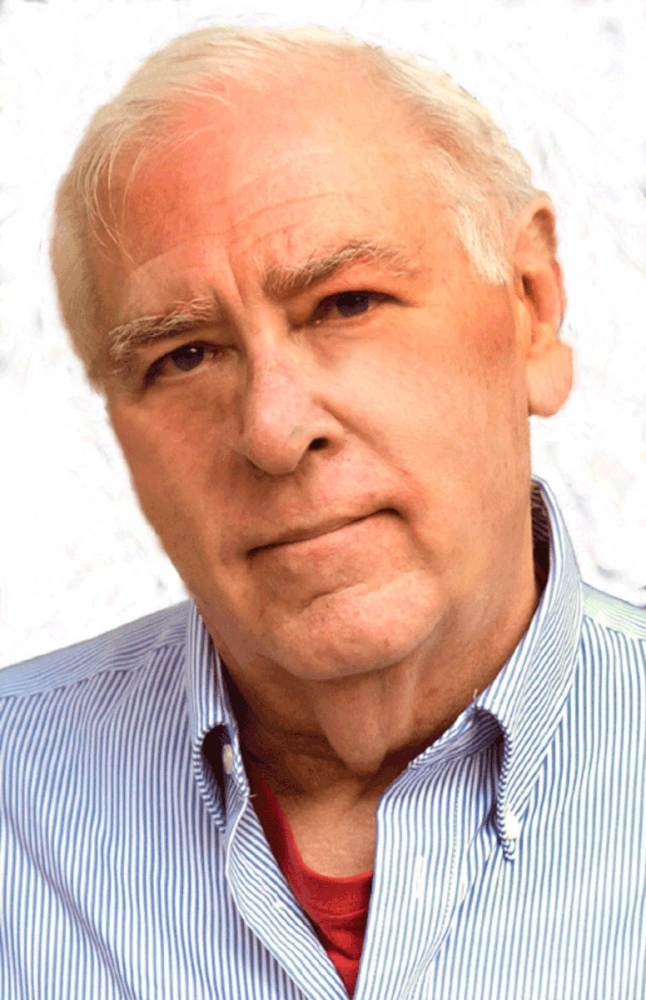 Michael Garrett holds the distinction of having served as Stephen King's first editor and publisher. He's one of the world's top independent book editors, living in a small Alabama town. His life revolves around God, his wife of 35+ years, Sharon, two adult children, five grandchildren, a dachshund, and one grand dog.
As a former Writer's Digest School Editorial Associate and contracted editor with Pocket Books and Kensington Publishing, Michael has worked with scores of highly successful authors, as well as hundreds of new writers seeking publication. For over twenty years he taught a highly acclaimed writing workshop series on college campuses coast-to-coast.
Michael is a devoted Christian who is truly blessed. "God has given me so much comfort at this stage of my life. I have no fear of dying."
SUBSCRIBE TO PATTI'S BLOGS HERE