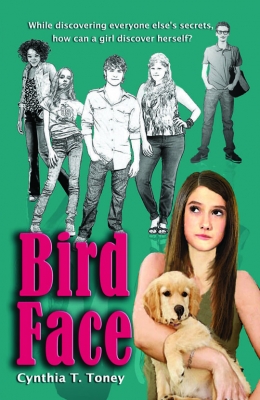 IT IS MY PLEASURE TO WELCOME
AUTHOR CYNTHIA TONEY, WHO OFFERS
AN INSPIRING MESSAGE OF DETERMINATION
AND PERSEVERANCE.
Sometimes my outside and my inside battle it out.
"Look at you. You look like your mother," says Outside Cynthia.
"But I still feel like the kids in Bird Face (my debut novel)," says Inside Cynthia.
"Who has a debut novel at your age, anyway?" Outside Cynthia can be downright mean sometimes.
Who DOES have a debut novel in the golden years? Lots of us, that's who.
Oh, I'm so tempted to name a few author acquaintances over 50 whose novels debuted in the last year or two, but I want to develop deeper friendships with them, and I'm not sure they'd appreciate my spilling their beans here. They may be following this blog, so I'll just let them decide if they want to own up to their ages.
But I'm sure they know what the journey is like for the whole bunch of us over 50.
While younger writers are trying to prove to their parents or college professors or the person they're dating that they can make it as authors, we're trying to prove it to our children and grandchildren!
I don't know how it was for you, but not many in my family outside my husband (of the very few I told) acted as though they believed me when I said I was writing a novel for teens and had every intention of it being published. What bravado. But, hey, at our age, we've earned the right, haven't we?
I received the open-mouthed stare, slow nod, and weak "That's nice." What I needed was "Yahoo!" or "That's great!"
True, writing a novel was way outside my apparent, publicly acknowledged skill set. I'd given a few hints and left a few clues over the years, though. Taking a stab at writing greeting cards. Offering to contribute an article or a column in this publication or that. Finally, writing something for pay: marketing copy.
Literally a decade went by before my manuscript was complete and worthy of even a critique group taking a look at it.
It was the BIG GUY UPSTAIRS that I relied on the most during that time, turning to Him for confidence boosts and the energy to keep going.
And that's one area where the over-fifty writer may have the edge over younger ones. We know from years of experience that prayer works.
To learn more about Cynthia and her YA novel, Bird Face, visit her interview on Teens of Today and Tomorrow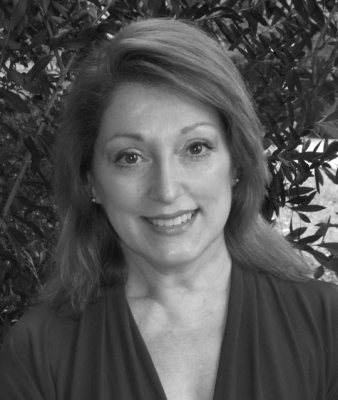 Cynthia enjoys writing both historical and contemporary teen fiction with a touch of mystery and romance. She holds a BA in art education with a minor in history and worked as an advertising designer and marketing copywriter when she began her first novel. More recently she has been an interior decorator, and her decorating articles appear on eHow.com and homeguides.SFGate.com (The San Francisco Chronicle online). She has a passion for rescuing dogs from animal shelters and encourages people to adopt and save the life of a shelter dog or cat. In her leisure time she cooks Italian and studies the complex history of the friendly South, where she resides with her husband and several dogs.
Connect with Cynthia: