FEATURED BOOK: The Widow's Cloak: A Russell Family Novella
AUTHOR: Lynne Basham Tagawa
PUBLISHER: Blue Rock Press
GENRE: Christian historical fiction
SERIES OR STAND ALONE: works as a stand-alone, but many read the whole series!
TARGET AGE: Adult, but suitable for older teens.
IT IS MY PLEASURE TO WELCOME AUTHOR LYNNE TAGAWA TO THE OVER 50 WRITER. LYNNE SHARES ABOUT A KEY ELEMENT IN HISTORICAL FICTION.
LYNNE IS OFFERING A GIVEAWAY! SIMPLY LEAVE A COMMENT BELOW TO ENTER THE DRAWING FOR A PRINT COPY OF THE WIDOW'S CLOAK: A RUSSELL FAMILY NOVELLA.
AUTHENTICITY IN HISTORICAL FICTION
by
Lynne Tagawa
There are two kinds of historical fiction—first, the kind where the setting is taken for granted. Fans of Regency romance know about Hessian boots and Almack's. Historical bits are like the backdrop on a stage.
In the second type, most readers aren't familiar with the time and place. They need to be eased into it. Specific details are often more helpful than sweeping dioramic descriptions.
The tepid winter sun penetrated the multipaned windows and glinted off the silver chocolate pot.
Emily poured. "Have you a gown for the governor's gala?"
As writers this requires us to take deep dives into minutiae. I have found myself on auction sites, looking at 18th-century mirrors and silver, pots and kettles. Sites like Samson Historical and Townsend and Son sell reproduction clothing and cookware. Useful!
There are other types of minutiae—the kind dealing with culture and thought. In The Heart of Courage: A Novel of the French and Indian War, I faced a huge challenge. I created three point-of-view characters. One of them was Shawnee.
The Shawnee have no written history, no opus of literature. I could only soak in recorded oral histories and accounts written by white captives. Tease out the implications. Search for their religious beliefs. My view was sympathetic, but I forced myself to deal with the ugly too.
Red Hawk is worried about an upcoming raid.
… he had no token for protection. His hawk feather was still in his pouch, but what did that signify? The panther and the owl, the Shawnee totem animals, should have some influence. And his father would not go if he had not a good expectation of success.
He looked up at the stars, silent and hard. Spirits resided there. And the Creator, of course, far away and distant. He could only hope He-Who-Creates-By-Thinking saw the justice of their actions. It wasn't just Grayfeather's death they were avenging. He'd turned it all over in his mind again and again. The white men were intruders, slowly stealing the land, year by year. Even the horrific Beaver Wars, resulting in the Shawnee being forced south by the Six Nations, were ultimately the white man's fault.
We are given a window into Red Hawk's thinking. His theology, even. It's not copy-pasted, it's part of his thought process. And this leads to our final category.
The gospel. Working biblical truth into our stories should feel as natural as Red Hawk's ruminations. The gospel touches on our emotions and deep-seated needs as people. In The Widow's Cloak, Mary Pickens is horrified. Ashamed. Taken advantage of, she's expecting a child. Soon everyone will know it.
Guilt. And shame. It takes a long time for Mary to absorb the forgiveness found in Christ.
She took a deep breath. She was grateful for his kindness. How to explain? "You're a good man, Iain MacLeod. You deserve a good woman."
There. It was said.
Ian blinked, as if confused, then understanding washed over his face. Perhaps he'd be able to look elsewhere now. He said nothing at first, merely taking the bucket handle from her fingers.
"There is none of us good," he said. "'There is none righteous, no, not one.'"
That was in the Bible. They were all sinners, it was true. "But some sins—"
No spoilers!
Finally, minutiae in language. The words we use may be anachronistic for the time period. Some of this is easy to correct. Merriam-Webster includes dates for words. Avoiding modern idioms is essential. And researching the way believers expressed themselves during a certain time is important too. In the 18th century, for example, catechisms and confessions were common. Folks didn't speak of "receiving Christ." Sermons are a great resource—men like George Whitefield and Samuel Davies left gospel expressions that can serve as templates for the speech of the day.
Of course, as writers, we can smooth out the old-fashioned idioms and usage. There's a balance between historical authenticity and readability. And that's where science becomes art.
Happy writing!
Blurb for The Widow's Cloak
A prisoner alone in a land far from home…
A woman who has learned she must rely on herself…
Ian MacLeod loses his father in the bloody battle on Culloden moor. Captured, he is transported on a slave ship to serve an indenture of seven years. Now he struggles with bitter memories of a failed war and blames God. When his contract is sold, he meets a man with an elusive hope–and peace. And he meets a woman wearing the Campbell tartan—the colors of the enemy, a woman seemingly beyond reach.
Mary Pickens's contract is sold when the evidence of her master's unwanted attentions appears. In the Shenandoah Valley she hears of God's forgiveness, but in the eyes of the world, Mary's newborn son will be despised as illegitimate. When handsome Simon McKee proposes, she gladly agrees, never dreaming what will happen next.
Ian would shelter Mary if he could. Even if she were free to wed him, she has suffered many betrayals. How could he ever convince her to trust him with her hand and heart?
Book 2.5 in the Russell family series, this novella spotlights the story of two characters mentioned in The Heart of Courage: A Novel of the French and Indian War.
DON'T FORGET TO LEAVE A COMMENT TO BE PLACED IN THE DRAWING TO WIN A PRINT COPY OF THE WIDOW'S CLOAK: A RUSSELL FAMILY NOVELLA BETWEEN NOW AND MONDAY, OCTOBER 30TH AT MIDNIGHT MT. (U.S. residents only eligible for print copy).
BY LEAVING A COMMENT, YOU GRANT PERMISSION FOR YOUR EMAIL TO BE REVEALED TO THE AUTHOR IF YOU ARE THE WINNER TO FACILITATE RECEIPT OF YOUR BOOK.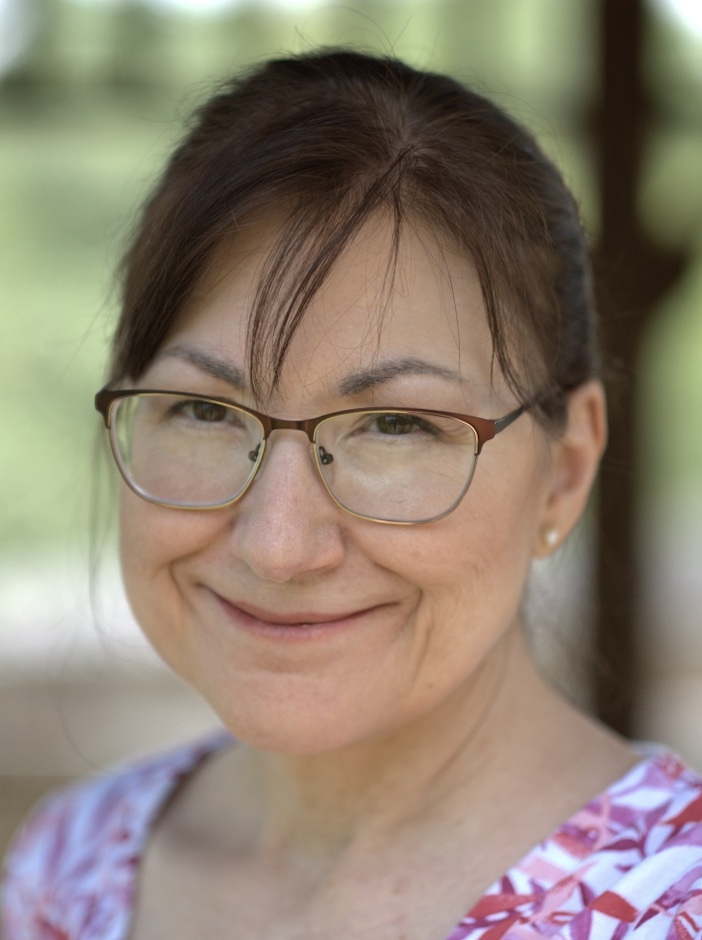 Lynne Tagawa is a wife, mother, and happy grandma of six. An educator, she wrote a narrative-style history curriculum—Sam Houston's Republic—and later several novels, including The Shenandoah Road, a Selah Awards finalist.
Connect with Lynne:
On Facebook, follow Lynne Basham Tagawa's author page.
On Twitter, @LynneTagawa
SUBSCRIBE TO PATTI'S BLOGS HERE
THANK YOU!