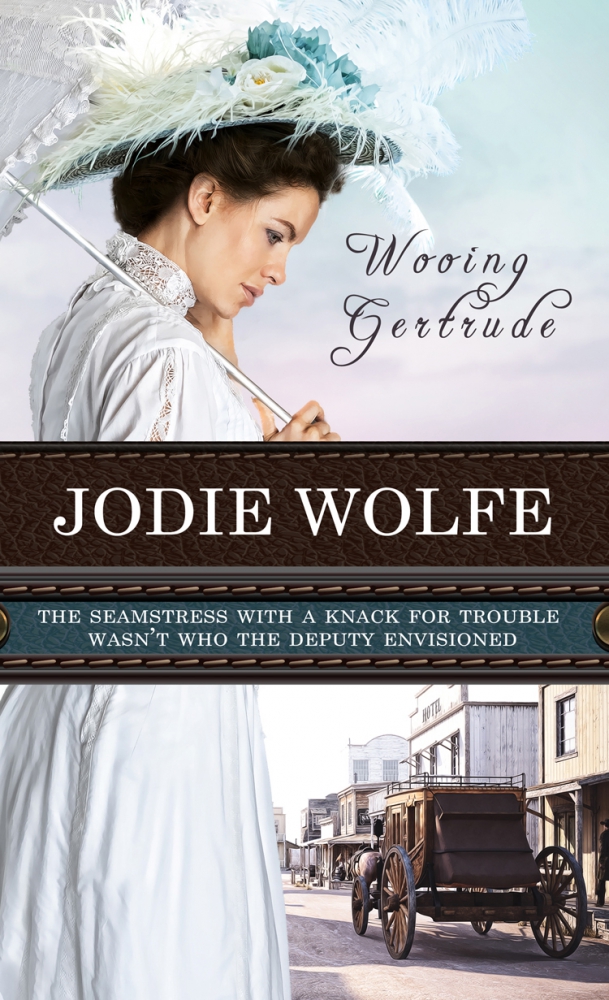 FEATURED BOOK: Wooing Gertrude
AUTHOR: Jodie Wolfe
PUBLISHER: White Rose Publishing
Genre: Historical Romance
Series or Stand Alone: Book 3 in Burrton Springs Brides Series
Target Age: Adult Women
IT IS MY PLEASURE TO WELCOM AUTHOR JODIE WOLFE TO THE OVER 50 WRITER. JODIE TALKS ABOUT HOW TO FIND PEACE IN THE MIDST OF THE STORM.
JODIE IS OFFERING A GIVEAWAY! SIMPLY LEAVE A COMMENT BELOW TO ENTER THE DRAWING FOR AN EBOOK COPY OF TAMING JULIA (book one in the Burrton Springs Brides series.
PEACE I LEAVE WITH YOU
by
Jodie Wolfe
Peace I leave with you, my peace I give unto you: not as the world giveth, give I unto you. Let not your heart be troubled, neither let it be afraid. John 14:27 (NIV)
Finding peace in the middle of the storm is the theme of my new book, Wooing Gertrude. Gertrude Miller is on the verge of all her hopes and dreams coming to fruition. She's sent for a mail-order groom and is about to open her dress shop. What could possibly go wrong?
Have you ever felt like Gertrude? That everything is about to go your way only to find it all crashing to the ground? I've been in the same boat as Gertrude numerous times throughout the years. The more I search for peace, the more elusive it seems.
I've discovered instead of searching for peace, I need to seek Jesus and His Word. He promised in John 14:27 that He would leave us with His peace and gives it to us freely. It's only when I release my struggles to Him and trust for Him to work even when I can't see an answer, that peace finally comes. Reading through all the Bible verses dealing with peace helps too.
I hope you'll pick up a copy of Wooing Gertrude and join her journey in discovering where to find true peace.
Blurb for Wooing Gertrude
Enoch Valentine has given up finding peace for his past mistakes. He throws everything he has into being the new part-time deputy in Burrton Springs, Kansas while maintaining the foreman position at a local horse ranch. But when trouble stirs on the ranch, he questions whether he's the right man for either job.
Peace has been elusive for most of Gertrude Miller's life, especially under the oppressiveness of an overbearing mother. She takes matters into her own hands and sends for a potential husband, while also opening her own dress shop. Gertrude hopes to build a future where she'll find peace and happiness.
Will either of them ever be able to find peace?
(Check below for a first page sneak peek!)
Purchase Links
DON'T FORGET TO CHECK OUT THE PAGE ONE SNEAK PEEK AND LEAVE A COMMENT TO BE PLACED IN THE DRAWING TO WIN AN EBOOK COPY OF TAMING JULIA BETWEEN NOW AND MONDAY, NOVEMBER 27TH AT MIDNIGHT MT. (U.S. residents only eligible for giveaway)
BY LEAVING A COMMENT, YOU GRANT PERMISSION FOR YOUR EMAIL TO BE REVEALED TO THE AUTHOR IF YOU ARE THE WINNER TO FACILITATE RECEIPT OF YOUR BOOK.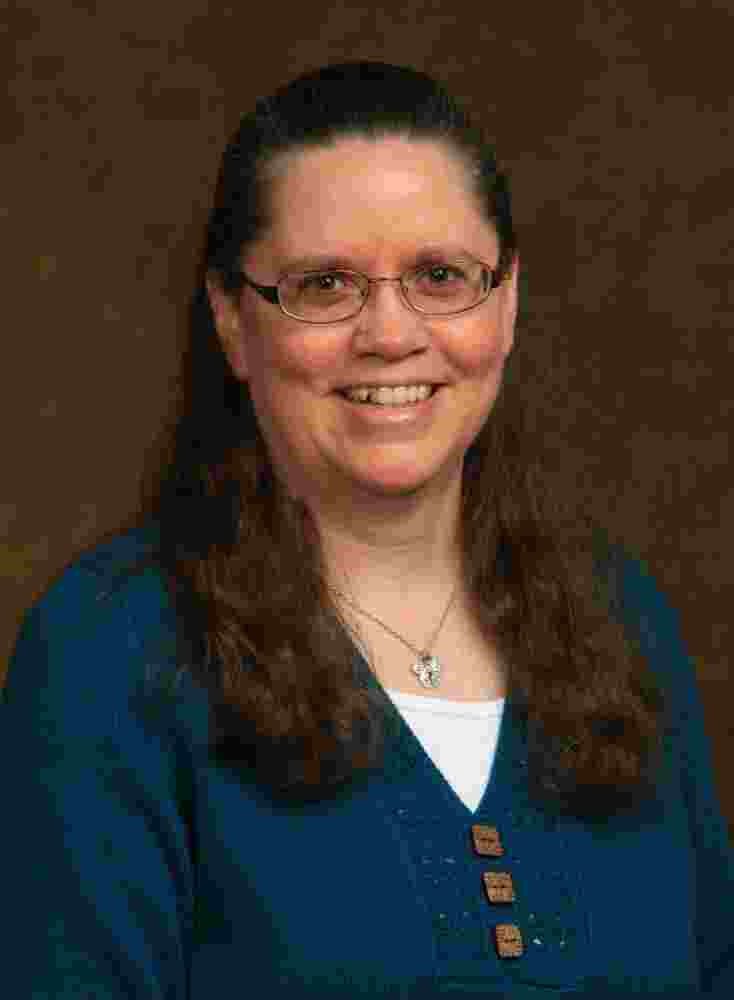 Jodie Wolfe creates novels where hope and quirky meet. She is a member of American Christian Fiction Writers (ACFW), and Faith, Hope, & Love Christian Writers (FHLCW). She's been a semi-finalist and finalist in various writing contests. A former columnist for Home School Enrichment magazine, her articles can be found online at: Crosswalk, Christian Devotions, and Heirloom Audio. When not writing she enjoys spending time with her husband in Pennsylvania, reading, walking, and being a Grammie. Connect with Jodie:
First Page Peek
Burrton Springs, Kansas
August 4, 1877
Gertrude Miller's life couldn't get any better. She grinned, patting her pocket. Her fingers traced the two skeleton keys. After months of planning and preparing she finally had moved into her own place a week ago, away from the overbearing reach of her mother. In two days, she'd be opening the clothing shop beneath her apartment.
She studied the trail leading into town hoping for a wisp of dust indicating the stagecoach was on its way, but saw none. Smoothing the light blue flowered fabric of her skirt, Gertrude's hand settled against her churning stomach. What would George Witt think of her when he arrived? Would he see past her faults and still find her loveable? Would he like the place she picked for them to live?
The many letters he'd written to her crinkled in her reticule, as she clutched it close to her heart. His last missive declared he planned to marry her shortly after arriving. Mama would have a conniption, which was why Gertrude hadn't breathed a word to her mother that she'd marry tomorrow after the church service. Mama would try to do everything in her power to prevent it. Gertrude didn't plan to say anything to her until they were sitting side by side in the church. No use creating a stir ahead of time.
Her dress hung from a hook in her new place waiting for the blessed event. She'd spent hours sewing it and adding yards of intricate lace she'd crocheted.
Thank you for allowing me to visit today, Patti.
Always a pleasure to host you, Jodie! Thank you for sharing with us!
SUBSCRIBE TO PATTI'S BLOGS HERE