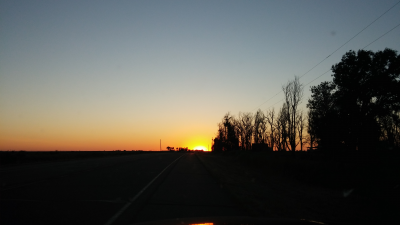 I've claimed to be a writer for a number of years now. After all, I have the business cards and the web site to prove it. I even have a pen name, so of course, I'm a writer...
RIGHT???
Lately, I'm not so sure. When I look back on 2014 and recall all that I've written—well, it's just not very much. I didn't submit a thing to a single publication, don't believe I wrote a guest post for even one blog, and barely managed to eek out less than 10K for the NaNo challenge.
I managed to string together a few paragraphs for my own blog posts on my web site during the year, scratched out a few words of condolence or well wishes on sympathy, get well, and birthday cards, typed out a couple of short articles for the church newsletter that I edit, and composed the annual Christmas letter. Other than that, my creative thought processes have produced very little in the literary department.
I'm beginning to believe that maybe God hasn't assigned me a place in His great library of inspirational works. Rather, I feel He's assigned me the responsibility of encourager. My three blogs were created with just that goal in mind—encouraging other writers and advertising their work.
This year, I'll be hosting a blog talk radio show with a broader goal in mind , to encourage those who manifest the truth in God's creation through imagination. Some of us were born to take center stage, whether as great novelists or inventors or musicians or artists or ministers. People are naturally drawn to these great creative geniuses and they spread the word of God in magnanimous ways, sometimes reaching millions.
I've accepted the fact that when my life ends, my name will only be known to a relative handful of people. That's OK. The important thing is that I use my imagination to get the word out about those who are meant to touch the millions.
I'm not saying I've given up on the writing, because I believe writing is something a person is driven to do. I've hosted any number of writers on this blog who didn't even begin writing until they had completed decades of a totally unrelated career. Some of them didn't know how to turn on a computer or what POV meant, yet they published their first book when they were older than I am. (Yes, I definitely qualify as a senior citizen!)
However, for this year, my main emphasis will be to fulfill the goal of serving as an encourager. I'll gladly work behind the scenes as I prepare the displays that showcase the inspired messengers of God's word. Perhaps, in the process of promoting others and exploring the ways they use their imagination, it will energize my own.
I may be approaching the sunset of my life, but I truly believe God has a purpose for every second He will grant to my future.