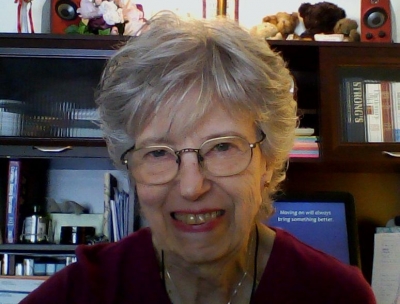 I'M SO EXCITED TO WELCOME AUTHOR PEGGY BLANN PHIFER. PEGGY SHARES THE TWISTS AND TURNS THAT FINALLY LED HER TO HER WRITING DESK IN NORTHERN WISCONSIN
Unlike many, I didn't always want to be a writer. Oh, I loved making up stories with my cousins, but it was all verbal, often outrageous and fun. But I wanted to work in an office, be a secretary. So, in high school, I took all the classes geared for that goal. Bookkeeping, typing, shorthand, and Dictaphone. I could picture my future career…me, all dressed up, in high heels, taking a bus, or subway, or commuter train to and from work, having lunch with 'the girls' and generally having the time of my life.
I graduated with an Award-winning 125 cwpm (correct words per minute) in typing. I still have the pin to prove it. I got my first job within weeks after graduating at a food distribution warehouse on Milwaukee's east side along Lake Michigan where I could see the shipping boats coming in and leaving. I was living my dream, right down to the high heels and commute.
Then came marriage and a baby carriage, followed by a move out of the city to the boonies of northwestern Wisconsin, and my dream career vanished.
I've always been an avid reader of fiction and spent too much of my grocery budget on mass-market paperbacks. Yes, I had to fee my family, but I also had to feed my reading habit. Fortunately we lived on an 80-acre farm, raised beef and milk cows, chickens, and planted a large garden every year, along with the usual assortment of dogs and cats.
Fast forward to 1980 and a divorce I didn't want, followed by my relocation to Las Vegas, Nevada. There I recaptured my dream career, and gained a new husband. That was when my childhood storytelling started to haunt me. I fiddled around with putting words to paper. I bought a correspondence course through the Institute of Children's Literature and quickly found out that though I knew I had the talent, writing for children wasn't for me. But I knew also, as I approached my 50th birthday that I did want to become a writer.
Plagued by the usual starts, and fails, I didn't see my first book published until January 2012. Then, in 2014, now back in northern Wisconsin, I received contracts for three short stories. That fall I received a new contract from a different publisher, for a Christmas novella which was released in November 2012. I have just this month (March 2015) signed another new contract for a multi-volume series of my own to be released in a series of short-stories over the next few months. Very exciting.
Why God had me wait until I was in my 70's for all this to happen, I'll never understand. But I am so grateful to Him for giving me these past few years to follow His calling.
Peggy Blann Phifer retired from an executive assistant position after twenty-one years in the Electrical Wholesale industry. She came to writing later in life when a prayer she wrote appeared in a two-volume Guideposts Book compilation, 'Prayers for Every Need,' in 2000. She self-published her debut novel, 'To See the Sun,' which released in January 2012. Her writing has appeared in three anthologies in 2014 with Helping Hands Press, with a fourth coming up. A novel she just completed, 'Somehow, Christmas Will Come,' released in November 2014, from Elk Lake Publishing.

Widowed in October 2012, Peg now makes her home in northern Wisconsin in a home she bought together with her daughter and son-in-law. The three of them share the house with one dog, and one grand-dog.
Find Peg's book on Amazon and Barnes & Noble.
Connect with Peg: