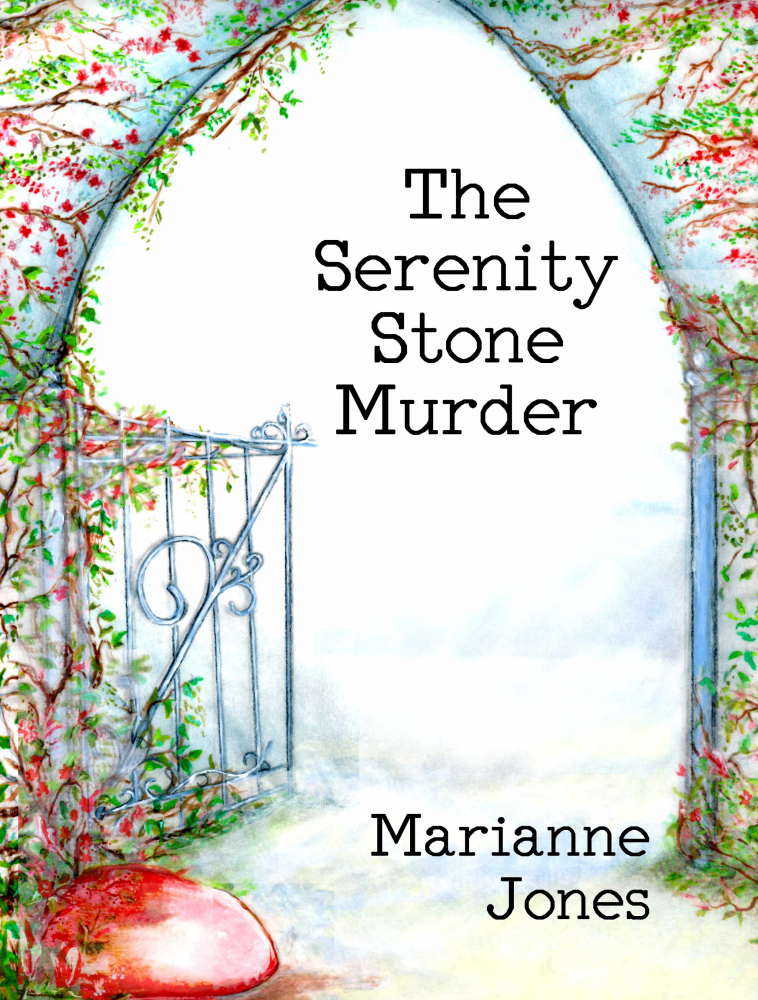 Title of book: The Serenity Stone Murder
Author: Marianne Jones
Publisher: Split Tree Publishing
Genre: cozy mystery
Series or stand alone: first in a series
Target age: 40+
IT IS A PLEASURE TO WELCOME AUTHOR MARIANNE JONES. MARIANNE SHARES HER GREATEST MOMENT OF JOY IN HER WRITING JOURNEY.
MARIANNE IS OFFERING A GIVEAWAY OF THE SERENITY STONE MURDER. CHECK BELOW TO SEE HOW TO ENTER TO WIN.
The year I turned sixty was a big one for me. It was the year Split Tree Publishing accepted not one, but two of my manuscripts for publication! To say that I was overwhelmed, thrilled, grateful, would be an understatement.
It has been a long journey for me. I have known that I wanted to be a writer since I was a child. In my twenties, I read that success in writing belongs to the undiscourageable, perhaps the best piece of writing advice I have encountered. Ecclesiastes 9 says it another way: The race is not always to the swift. In my case, that was the understatement of the century! I determined that if I could not be the hare in the writing marathon, I would be the tortoise, plodding along, in it for the long haul.
That is not to say that I didn't have my times of tears and depression over the accumulation of rejection slips. The occasional sale of an article or poem would keep me going. Some of my work began winning awards. But my long-term dream of seeing my own books in print remained unrealized.
I self-published two books, but stalled at the task of promoting them. Then, to my near-disbelief, Stacey Voss, owner of Split Tree, a small indie publisher, called me to say she would be honoured to publish my cozy mystery, The Serenity Stone Murder.
Some moments in life are too good to forget. My wedding day comes to mind. Holding my first, long-awaited grandchild. And that telephone call, telling me that my 50-year-long dream was about to become a reality.
Not long afterward, Stacey asked if she could also publish my children's picture book, Great-Grandma's Gifts. I had written it in honour of my mother, who had a chance to see it and display it in her room at her nursing home before she passed away. Sitting at her bedside, I read The Serenity Stone Murder to her in the last few months of her life. It was a special privilege to share that with her, since she had been unfailingly supportive of my writing dream through the years.
About The Serenity Stone Murder:
What are two nice, middle-aged church ladies doing at a New Age goddess retreat? And why has the manager of the Thunder Bay Charity Casino found murdered next door to the conference? Will Mary Carlisle, St. Stephen's lovelorn organist, ever capture the heart of the church gardener?

Find out the answers to these and other burning questions in The Serenity Stone Murder, a kinder, gentler murder mystery set in Thunder Bay, Ontario, Canada.
LEAVE A COMMENT TO BE PLACED IN THE DRAWING TO WIN A COPY OF THE SERENITY STONE MURDER BETWEEN NOW AND MAY 20TH AT MIDNIGHT MDT.
Marianne Jones is from Thunder Bay, Ontario. Her work has appeared in Reader's Digest, Canadian Living, The Globe and Mail, and numerous literary and denominational publications. She is the author of 4 books, and was named International Christian Poet Laureate 2010-2012 by Utmost Christian Writers.
Find Marianne on the web:
Find Marianne's books:
Amazon – Serenity Stone Murder