Welcome to Author Jude Urbanski
Tuesday, November 13, 2012 by Patti Shene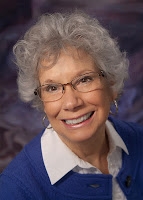 Welcome to author Jude Urbanski, who shares a glimpse into her writing journey as well as insight about the art of aging gracefully.

Leave a comment below this post by September 30th for a chance to win a copy of Jude's book, Joy Restored.



Would that we knew our authentic self when we were young, but I think it takes a few years on the 'ole bod' before we know who we really are. Then, some of us never hear the siren of the authentic self inside our being. That is just the way it is with us humans.

To become reacquainted with my authentic self and to become closer to that person within, I hung, in my laundry room, a picture of myself as an eight-year-old. I have to look at that little girl daily. Her eyes are clear and wide, her hair straggly, her teeth wide and her clothes nondescript, but I do remember that photo being taken. She represents the person within me.

I have certainly aged since then, but my fervent desire is that I have aged gracefully and that I continue to do so. But more importantly, I hope I have given myself the gift of becoming myself. My authentic self.

What do these ruminations have to do with writing? Not a lot, except to say, it is only with age I have been able to delve into my long-harbored desire to write. Oh, I've written in numerous and varied ways all my life, as you may have also. My theory is that writing is somehow in our DNA. My mother wrote, I write, my kids write and my grandkids write.

To write seriously, though, and with intent of publication, goes beyond just loving or having a propensity to write. I, my daughter and my twelve-year-old grandson have been published. My mother in the 1930's had a chance at publication, but it was a vanity press offer and we all know at that time the depression was rampant and money scarce.

First, let me say how greatly I admire the younger-aged women and men who manage to juggle writing, family and careers. They are a special breed to be able to accomplish what they do. I was never able to accomplish what this special, young breed does so well, in many cases. My desire to write seriously went like this. I began this business of writing after my late-fifties retirement. My diagnosis of thyroid cancer a few years later only cemented my decision to commit to the writing I so wanted to do. I didn't know what lay ahead with that diagnosis.

Thankfully, I'm a seven-plus year cancer survivor and, in that time, have had three books published, am marketing a fourth, and for three-plus years have written a column for a magazine focusing on women's health and spirituality.

I have a good husband who supports me in my goals, a bunch of kids and grandkids who smile with me, and I worship a God, who, I think, says 'use the gifts I have given you.'

Whether young or old, thank Him, and persevere.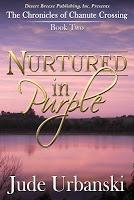 Jude Urbanski, is the author of The Chronicles of Chanute Crossing Series (Joy Restored and Nurtured in Purple) by Desert Breeze Publishing.

Find her at:
Desert Breeze Publishing
Amazon



Don't forget to leave a comment with email address to be entered in a drawing for a copy of Jude's first book in her Chronicles of Chaunte Crossing Series, Joy Restored

---