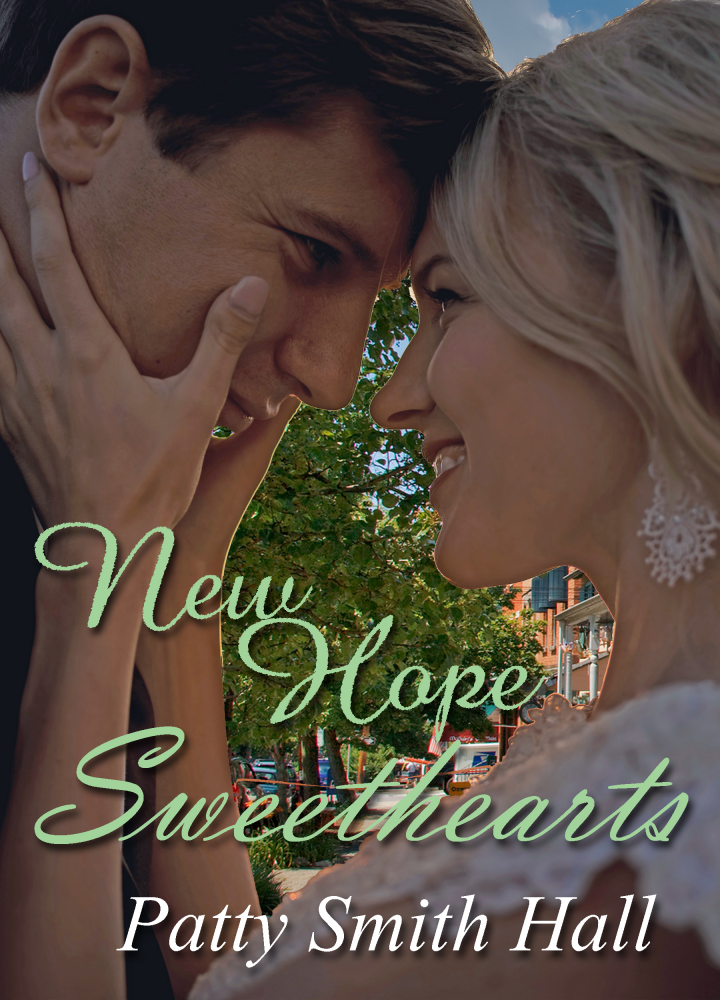 Featured Book: New Hope Sweethearts
Author: Patty Smith Hall
Publisher: Amazon
Genre::Contemporary Christian Romance
Stand alone or series: Stand alone, but first in a series
Target age: 14 years and up
IT IS MY PLEASURE TO WELCOME AUTHOR PATTY SMITH HALL. PATTY INTRODUCES US TO HER MAIN CHARACTER FROM HER NOVEL, NEW HOPE SWEETHEARTS, THROUGH A PERSONAL INTERVIEW.
PATTY IS OFFERING A GIVEAWAY OF NEW HOPE SWEETHEARTS. CHECK BELOW TO SEE HOW TO ENTER TO WIN.
Hi, Patty Smith Hall here, and I'm interviewing Dr. Jefferson Muster, the hero in my latest release, New Hope Sweethearts.
Patty: Thanks for joining us today, Jeff.
Jeff: Glad to be here.
Patty: So Jeff, you've been a hard nut for me to crack.
Jeff: How's that?
Patty: Well, it took me MONTHS of asking you the same question over and over again before you finally revealed anything about yourself, and when you did, it was HUGE!
Jeff: It just takes me a while to warm up to people.
Patty: So you have a problem trusting people? Why's that?
Jeff: It has a lot to do with how I lost my mom when I was ten. People, especially the ones I thought would be there for our family, turned their backs on us. I learned real quick not to trust anyone.
Patty: That must have been so hard.
Jeff: Not really, that is until Kallie came into my life.
Patty: Kallie Huffman, your lab assistant? How has she changed things?
Jeff: It's hard to explain, but being around her, watching how much she gives of herself to her patients despite all the loss she's gone through this last year. It made me rethink my own life.
Patty: Sounds like Kallie is a pretty special lady.
Jeff: Did you know that she gave up her nursing career to take care of her grandfather after he was diagnosed with Alzheimers? She took care of him all by herself for ten years, but even after all that, she never gave up. Not on people, not on the Lord. (He hesitates.) She forced me to take a hard look at myself.
Patty: What did you find out about yourself?
Jeff: That I wasn't as happy as I'd thought I was. That God hadn't deserted me; I'd given up on Him. That in protecting myself, I'd given up more than I'd ever realized. And that God was waiting on me to come back to Him.
Patty: And Kallie? How did things turn out with her?
Jeff: (smiles) You'll have to read the book to find out more about that.
Back cover blurb for New Hope Sweethearts:
She's ready to take back her life . . .or what's left of it.
After ten years of caring for her invalid grandfather, Kallie Huffman is ready to claim her life as her own. Taking a job in the laboratory of New Hope Community Hospital seems like a logical choice while she waits for her nursing license to be reinstated. That is until she meets Lab Director Jefferson Muster. Kind and intelligent, the handsome doctor is everything Kallie has ever wanted in a man. But what about having a life of her own?
He's never needed anyone's help. . .until now.
Patients are dying at New Hope Community Hospital, and Jeff needs help to discover the culprit before another family loses a loved one. When help comes in the person of Kallie Huffman, the walls Jeff has constructed around his heart after a family tragedy start to crumble. But Kallie craves a life on her own terms. Can two people shaped by heartache trust in a life long love?
Find New Hope Sweethearts on Amazon.
LEAVE A COMMENT TO BE PLACED IN THE DRAWING TO WIN A COPY OF NEW HOPE SWEETHEARTS BETWEEN NOW AND WEDNESDAY, SEPTEMBER 30TH AT MIDNIGHT MST.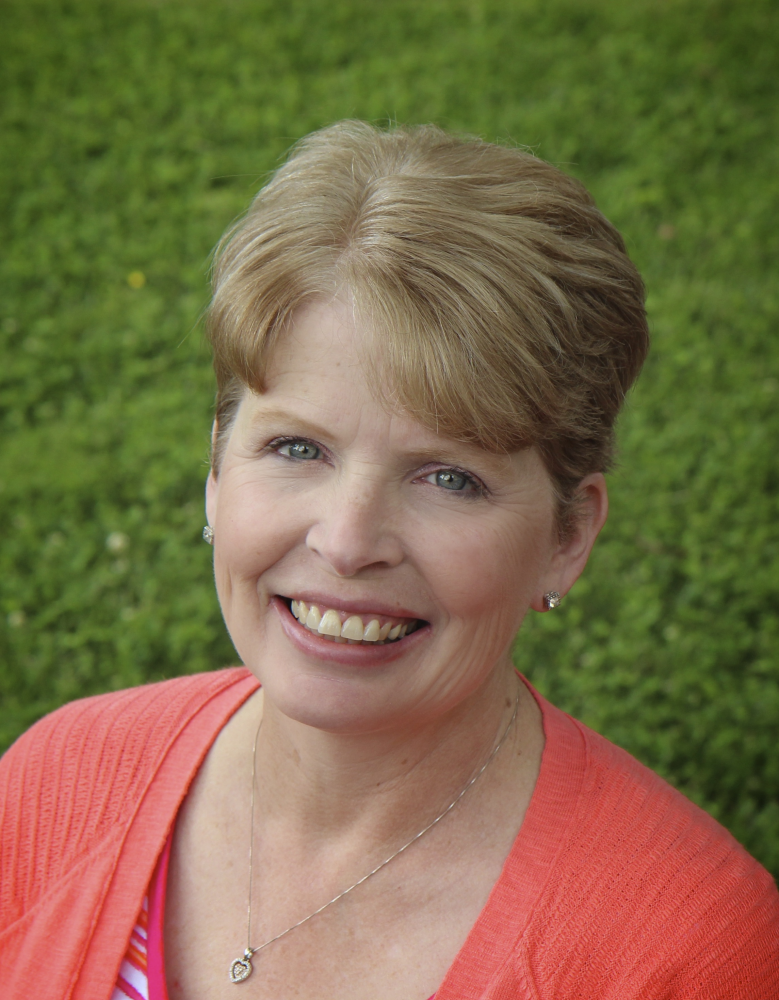 Patty Smith-Hall is a multi-published author with Love Inspired Historical and Heartsong. She currently serves as president of the ACFW-Atlanta chapter. She calls North Georgia her home, which she shares with her husband of 30+ years, Danny; two gorgeous daughters and a future son-in-love. Her latest release, New Hope Sweethearts, is now available on Amazon. Visit Patty at her website.