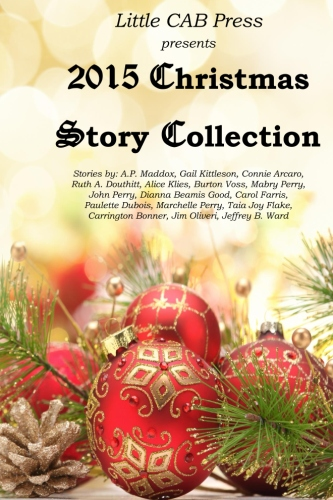 FEATURED BOOK:2015 Christmas Story Collection
AUTHOR: Gail Kittleson & multiple others
PUBLISHER: Little CAB Press
GENRE: Christmas anthology
STAND ALONE OR SERIES: Stand alone
Target age: 1-92 and beyond
GAIL AND I HAVE KNOWN EACH OTHER FOR A WHILE, ALTHOUGH WE HAVE NOT MET IN PERSON. STILL, I ADMIRE HER WRITING SKIIL AND AM EXCITED TO WELCOME HER TODAY.
Over Fifty – Christmas Stories
Having listened to my husband's Advent and Christmas sermons for thirty-seven years now, I can tell his seasonal stories myself. One, about a Scroogy bank worker locked in his bank's vault over the Christmas holiday, comes to mind. Like Scrooge, the guy learned his lesson—when someone unlocked the vault the next workday, he gratefully and humbly sneaked home, cleaned up, and proceeded to spread cheer like crazy.
The other, about a "slow" child in a Christmas play, touches me every time I hear it, which is every year. This one is just too good not to retell. The little boy, given the part of the innkeeper, had simple lines. Something like "Go away. There's no room."
But when he sees Mary ready to give birth and Joseph so desperate for a place to stay, he caves. "You can have my room," he offers.
One Christmas a long time ago—1982, to be exact, our little family celebrated Jesus' birth far away in Senegal, West Africa. I'd like to say it was great fun, but homesickness stalked us. A story from our sojourn, published sometime in the early eighties in a church magazine, came to life again this fall. When Little Cab Press announced they sought stories for their 2015 Christmas Anthology, I tweaked and submitted the story.
Revisiting that experience brings up sort of a mystical, unreal aura. Maybe you have times in your life like that, circumstance you'd rather not repeat. But in small, significant ways, you realized afresh that Emmanuel—God with us—stood there with you, feeling what you felt, honoring your humanness, and supplying what you needed.
Ah, yes. Isn't that what Christmas is all about?
Book cover blurb:
"How does your family spend Christmas? What are your traditions? What inspires you at Christmas time? In this book Little CAB Press has collected stories from authors both professional and amateur with pieces both fictional and non-fictional, to inspire and entertain this holiday season. We wish you and your family a Merry Christmas & we pray you enjoy our Christmas Story Collection."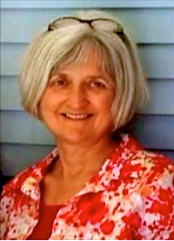 After teaching college expository writing and ESL, Gail and her husband live in rural northern Iowa, where she facilitates a small writing class … small but powerful!
In winter, Arizona Ponderosa forest country provides even more novel fodder. Gail enjoys writing, reading, hiking, biking, meeting strangers, leading writing workshops, and re-connecting with old friends -
Visit Gail at her website, friend her on Facebook, and follow her on Twitter.
Learn about Gail's heroine, Dottie,
in her women's fiction work, In This Together
here.
Want to know more about Gail? Listen to her radio interview on
Step Into the Light