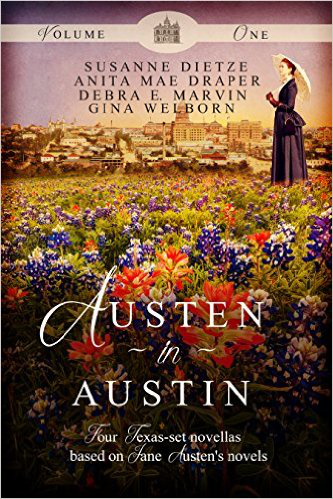 FEATURED BOOK: Austen in Austin Vol 1
AUTHOR'S NAME: Debra E. Marvin
PUBLISHER: WhiteFire Publishing
GENRE: Historical Romance
STAND ALONE OR SERIES: Both
TARGET AGE: Twelve and up
IT IS MY PLEASURE TO WELCOME AUTHOR DEBRA E. MARVIN TO THE OVER 50 WRITER. DEBRA SHARES HER THOUGHTS ON ONE ELEMENT OF OUR WRITING THAT SETS US OVER 50 WRITERS APART.
DEBRA IS OFFERING A GIVEAWAY OF WINNER'S CHOICE OFA PAPERBACK OR KINDLE ECOPY OF AUSTEN IN AUSTIN. SIMPLY LEAVE A COMMENT BELOW TO ENTER THE DRAWING.
Experience. Such an amazing thing, when—eventually—all those bumps and bruises along the way pay off. No, they don't go away, but eventually I learned to let go of the little things and focus on what's important. By the time we've raised our own children and peer ahead to some well-deserved relaxation, many of us are facing the needs of aging parents as well.
I learned perspective in art class as a child. But I understood it in a new way when turning fifty. It was like reaching a mountaintop and surveying all the terrain of my life.
Fifty was a celebration year for my friends and I, as we made a point of facing the new decade ready to kick up our heels. I'm so blessed to have lifelong friends who've shared the embarrassments of our youth, the things we did as teenagers, the chances we took in our twenties, the loves and losses, the weddings, the babies, the deaths and losses. So…we held on tight and, for each birthday that year, did a special event leading up to a week away at the ocean. Unfortunately, our dream of parasailing had to be put off for a couple years, but I did eventually go up 1200 feet over the Outer Banks of North Carolina! Talk about perspective!
Fifty is freeing!
In the words of Elsa (or rather her Disney writer) I "Let it Go!" Life is precious, and it may be short. Fifty gives us a chance to really embrace that. Since that golden day, I've lost a best friend, gained a "truckfull" of grandchildren, lost my mom, and become a published author. I also gave up as much worrying as I could, because I've seen what God has done in my life. He's never failed me—never will.
If you'd asked me, at 30, how I expected my life to be at 50, or… er, almost 60, I would have been pretty far off. All those crazy grandmas out there knew the secret, and now I do too!
Austen in Austin Vol 1 is four novellas; individual novellas are also available. Volume Two will be out later this year
BOOK COVER BLURB FOR AUSTEN IN AUSTIN:
Four Texas-Set Novellas Based on Jane Austen's Novels
Discover four heroines in historical Austin, TX, as they find love--Jane Austen style. Volume 1 includes:
If I Loved You Less by Gina Welborn, based on Emma
A prideful matchmaker examines her own heart when her protégé falls for the wrong suitor.
Romantic Refinements by Anita Mae Draper, based on Sense and Sensibility
A misguided academy graduate spends the summer falling in love . . . twice.
One Word from You by Susanne Dietze, based on Pride and Prejudice
A down-on-her-luck journalist finds the story of her dreams, but her prejudice may cost her true love . . . and her career.
Alarmingly Charming by Debra E. Marvin, based on Northanger Abbey
A timid gothic dime-novel enthusiast tries to solve the mystery of a haunted cemetery and, even more shocking, why two equally charming suitors compete for her attentions.
Four more exciting novellas will follow in volume 2!
DON'T FORGET TO LEAVE A COMMENT TO BE PLACED IN THE DRAWING TO WIN A PAPERBACK OR EBOOK FOR KINDLE COPY OF AUSTEN IN AUSTIN BETWEEN NOW AND WEDNESDAY, FEBRUARY 3RD AT MIDNIGHT MST.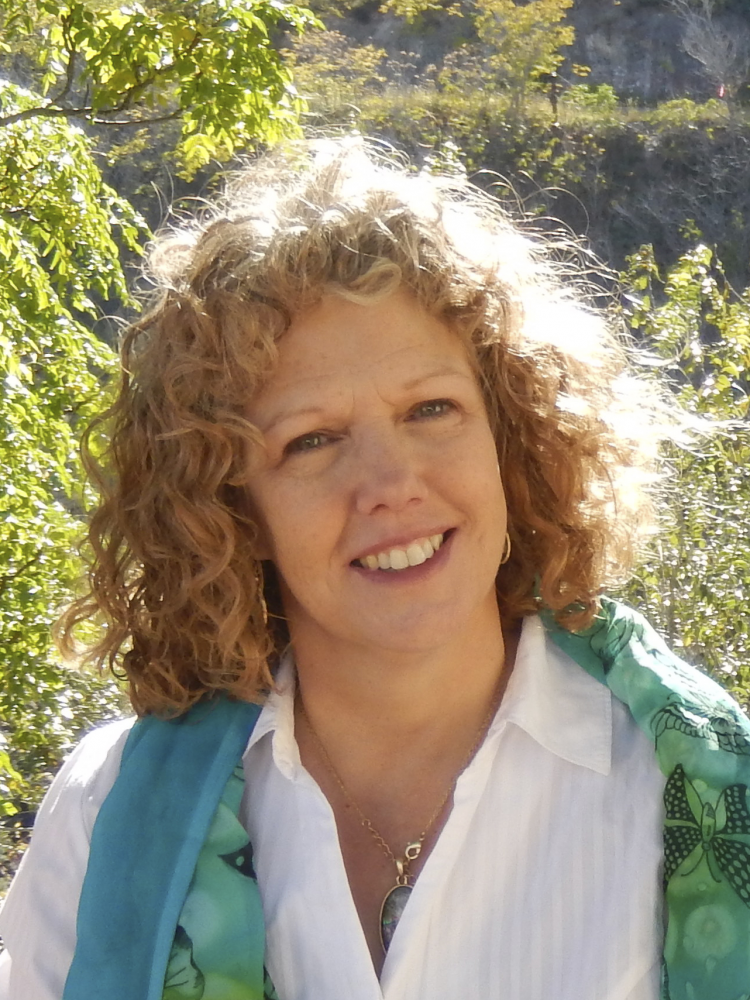 Debra E. Marvin tries not to run from real life but the imagination born out of being an only child has a powerful draw. Besides, the voices in her head tend to agree with all the sensible things she says. She'd like to live a wee bit closer to her grandchildren, but is thankful that God is in control, that He chooses to bless us despite ourselves and that He has a sense of humor.
Besides writing light-hearted romances and gritty gothics, she's obsessive about fabric, peanut butter, vacations, British dramas, and whatever mystery series she's currently stuck on.
Connect with Debra online:
Group Blog- Inkwell Inspirations