FEATURED BOOK: 100 PRAYERS OF A WRITER
AUTHOR'S NAME: Wade Webster
PUBLISHER: Tate publishing
GENRE: Prayer Compilation
STAND ALONE OR SERIES: Stand alone
TARGET AGE: All Christians who want a deeper relationship with God the Father
IT IS MY PLEASURE TO WELCOME AUTHOR WADE WEBSTER. WADE SHARES HIS STORY OF HOW GOD LED HIM TO ADVENTURES ON HIS WRITING JOURNEY HE NEVER WOULD HAVE ANTICIPATED.
WADE IS OFFERING A GIVEAWAY OF 100 PRAYERS OF A WRTER, LEAVVE A COMENT BELOW TO ENTER THE DRAWING.
Prayers that answered a Prayer
The Lord works in mysterious ways.
I know you've heard that phrase, but have you ever lived through it?
Many writers have. I'm one of them.
Eight years ago I had no clue I'd be writing anything more than a note or personal letter. Now I have a book about to be real and a few more in the works.
A little backstory might help here. I was saved so young I don't remember not being saved. Jesus has always been my best friend. I've always prayed to be used by Him anyway He saw fit.
It wasn't until I was forty seven years old that I discovered what I wanted to be when I grow up. That's when God called me to write. Too long of a story to tell here, but it's a good one.
When one fiction story turned into two, then three, I assumed I was called to write only stories.
I knew public speaking would be part of this writing journey, so when the opportunity came to give prayers before my adult fellowship once a month I took advantage of it. The experience was stretching and needed. Several people told me my prayers blessed them.
At the end of one year that door surprisingly closed for personal reasons.
Sometimes trust is built during question-mark times.
A member of the American Christian Fiction Writers' children's fiction email loop had begun weekly prayers to bolster all the members there because of Sally's heart for good children's books. Personal events in her life made it so she had to walk away from that labor of love.
Sally threw out an invitation to anyone who wished to continue those prayers to please do so. After some personal prayer I picked up the torch with the stipulation that if they became weakly prayers that someone would tell me to stop.
Not only did a cease request not come, but many sent emails telling how something in my prayers blessed them. That email loop was closed two years later when ACFW decided to go to a Facebook group setting instead.
In search for topics to pray on I turned to lists in the Bible. I worked through the pieces of spiritual armor in Ephesians 6:13-20; then the Beatitudes, the love ingredients from 1 Corinthians 13, the Fruit of the Spirit, etc
After one year I knew I was accumulating enough prayers for a book. I had to ask ACFW to continue the group long enough for me to finish Hebrews 11 Hall of Faith. They did long enough for me to begin Psalm 23.
I finished with the number of prayers I was shooting for. 100 PRAYERS OF A WRITER was birthed one week at a time.
I placed each chapter into an ebook and sold a few copies for $.99 each and waited for an opportunity to likely self-publish them into one paper book.
Tate Publishing had been courting me about some of my fiction stories for several years with strings attached. Suddenly an offer came that I couldn't refuse. I'm currently waiting for my first shipment of my first book as I write this blog post.
Some writers are given one story by God to work on until it's ready for publication. Learn the lessons He has for you in your journey.
Some writers are given a crooked road to follow with several doors to walk through. Take that journey one step at a time and trust the Maker of that road.
Most of the prayers in my book take us to the throne of Grace as a child coming to their adopted Father. The mood is set by the way we walk through the door. These aren't basic cozy bedtime rhymes.
I changed the writing of each prayer from a group setting to an individual one. If the prayer is read aloud it's as if the reader is praying directly to God.
Anybody looking for something to jumpstart their prayer life will be refreshed by reading these prayers slowly and deliberately. Stay with one prayer for a full day or week. Re-read it as time allows for maximum impact.
For an autographed copy go to my website and fill out your details there. You can also get a matching journal to accompany your book at wadewebster.com.
100 PRAYERS OF A WRITER is scheduled to be released online on March 28th.
I'll give a free copy to a random commenter to this post.
It's my prayer that these prayers will draw you closer to your heavenly Father.
I'll see you later. Wade Webster
Back cover copy for 100 PRAYERS OF A WRITER:
What is prayer? Prayer is a conversation with God.
What does God expect in your prayer? God wants you to pour out your heart to Him.
These prayers are not meant to be memorized, but experienced. This collection of prayers began as a weekly offering to the American Christian Fiction Writers' children's fiction email loop. 100 PRAYERS OF A WRITER combines Wade Webster's two greatest passions: talking to his Heavenly Father and writing. If your prayer life needs a boost, these prayers will give you the spiritual lift you're looking for. Experience a depth and honesty that only comes from a lifetime walk with God through Jesus Christ. Although these prayers were originally written to writers, everybody will grow in their understanding of their relationship with the Creator of the universe. People curious about how Christians approach God will have their eyes opened to what makes us tick. Enter the throne room of God as Jesus tells us to--as little children. Leave the same throne room with renewed hope and encouragement. Christianity wasn't meant to be a rote religion, but a living relationship. Your Father longs for your attention.
DON'T FORGET TO LEAVE A COMMENT TO BE PLACED IN THE DRAWING TO WIN A COPY OF 100 PRAYERS OF A WRITER BETWEEN NOW AND WEDNESDAY, MARCH 2ND AT MIDNIGHT MST.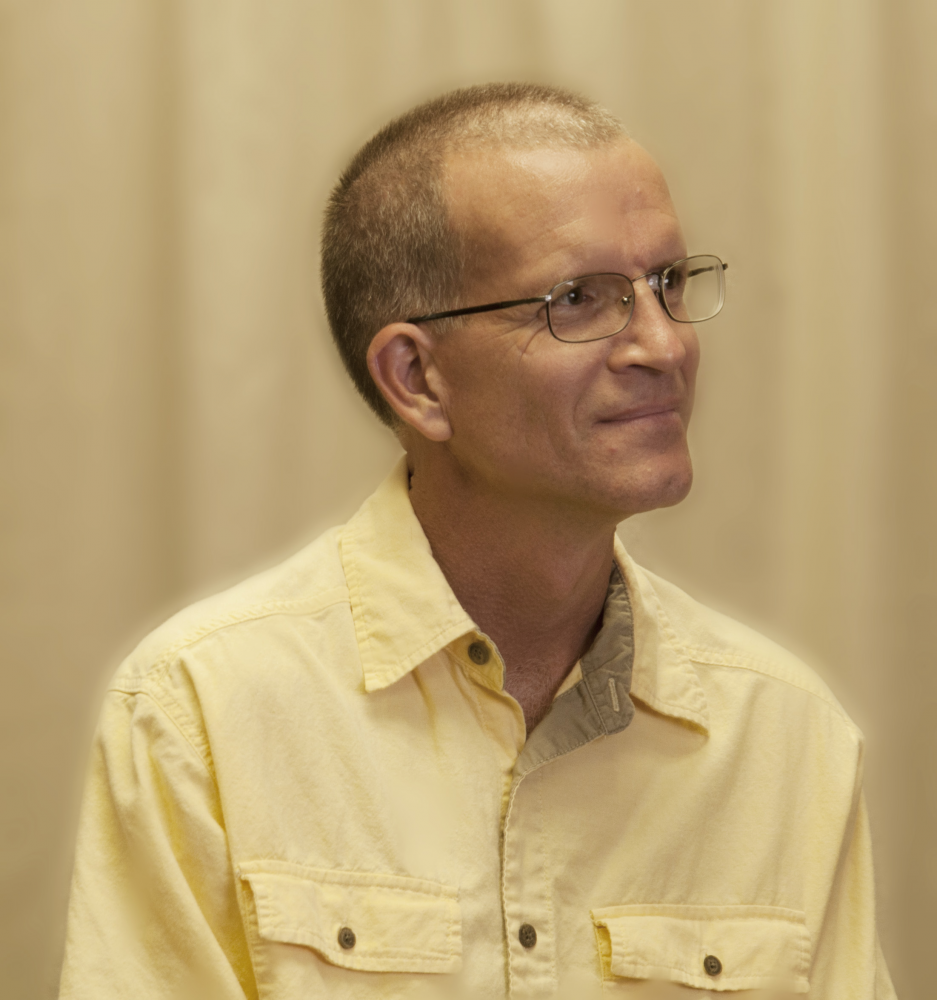 Wade Webster lives in Plano, Texas with his best friend, Jesus Christ. He attended Grace Bible College in Wyoming, Michigan sometime in the past century and gains most of his income from driving trucks. Yes, there are many born-again truckers out there, my friends. Wade blogs at wadewebster.com.