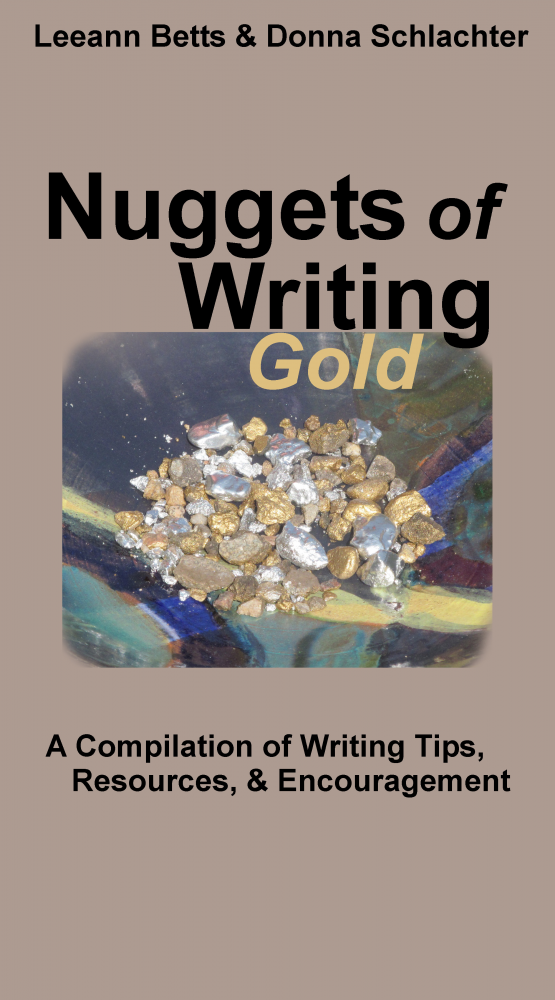 FEATURED BOOK: Nuggets of Writing Gold
AUTHOR'S NAME: Leeann Betts and Donna Schlachter
PUBLISHER: PLS Bookworks
GENRE: Writing Helps
STAND ALONE OR SERIES: First in series
TARGET AGE: 15+
IT IS MY PLEASURE TO WELCOME AUTHOR DONNA SCHLACHTER (along with LEANN BETTS). SHE SHARES PROOF THAT ALL KINDS OF DREAMS CAN BE REALIZED LATE IN LIFE.
DONNA IS OFFERING A GIVEAWAY OF NUGGETS OF WRITING GOLD . SIMPLY LEAVE A COMMENT BELOW TO ENTER THE DRAWING.
LATE IN LIFE
by
Donna Schlachter
While I was only 16 when I graduated from high school, everything else I did after that seemed to come late. I graduated college at age 35; married at 40; and published my first novel at age 56. I remember at my wedding, when I danced my first dance with my father, I asked him, "Had you given up hope of seeing this day?" He smiled and said, "Pretty much."
Maybe you've given up hope of ever seeing your name on the cover of a book, or on an article, or a short story, or a list of contest winners.
Well, don't ever give up.
There is no such thing as being too old. I recently read a letter in the Writers Digest magazine from a 75-year-old man who said he'd just had his first book published. Good thing he didn't think he was too old. My father held his first book at age 80 that we co-wrote together, his memoir. If he'd thought he was too old, his family would have been robbed of his life story.
Late in life doesn't diminish the importance of the project. Even though I waited almost 15 years, I still hold a college degree. Yes, I was the oldest student in most of my classes, but not all of them. And at my convocation, a 92-year-old woman received her doctorate degree. She'd gotten her bachelor's when she was 80.
Late in life doesn't mean it will never happen. If you're on the unpublished side of your writing journey, don't despair. There are opportunities to publish that didn't exist just ten years ago. My father didn't think he'd ever get to walk me down the aisle. But that didn't mean it wasn't going to be. Maybe your turn is next.
Late in life doesn't reduce the excitement and thrill of holding your first book. When I opened the box and saw the printed version, I cried. It was everything I'd hoped it would be, and more. And suddenly, I saw my publishing possibilities expand right in front of me.
I wrote my first novel before I was 50. I didn't have a clue what I was doing. Then I spent the next ten years learning about the craft of writing and understanding the publishing process. And then I took my book into my own hands, started my own publishing company, and put the words on paper. You're never too old to publish. You're never too old to fulfill the longing of your heart.
So get out there and get writing!
Please leave a comment for the opportunity to win a copy of Nuggets of Writing Gold in either print or digital (your choice). Drawing is open through Wednesday, March 16th at midnight MST.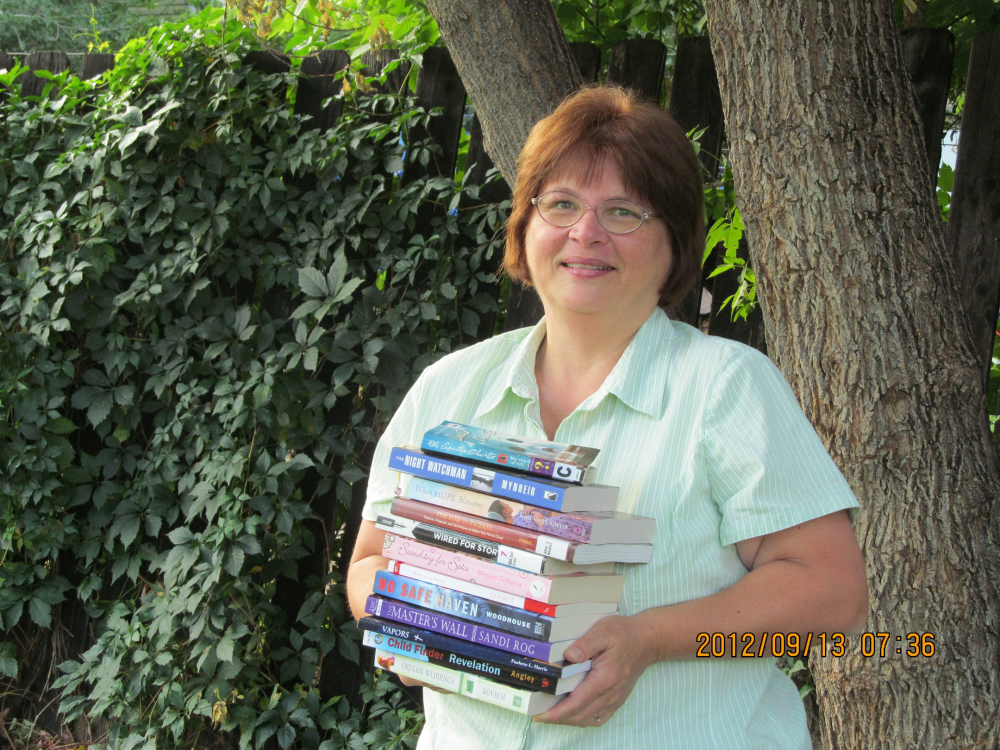 Donna lives in Denver with her husband Patrick, who is her first-line editor and biggest fan. She writes historical suspense under her own name, and contemporary suspense under her alter ego of Leeann Betts, who Donna says is cute and perky and everything she isn't. She has ghostwritten several projects, but still gets a thrill out of seeing her own name on the cover. You can follow her and Leeann on Facebook and Twitter, and on their blogs at: www.HiStoryThruTheAges.wordpress.com and www.AllBettsAreOff.wordpress.com . Her websites are www.HiStoryThruTheAges.com and www.LeeannBetts.com . Their books are available at Amazon.com in digital and print, and at Smashwords.com in digital. Donna travels every chance she gets, and looks forward to making things up as she goes along.