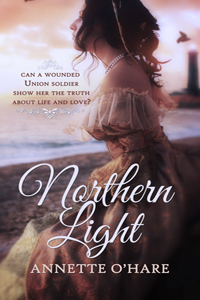 TITLE OF BOOK: Northern Light
AUTHOR: Annette O'Hare
PUBLISHER: Pelican Book Group
GENRE: Historical Romance
SERIES OR STAND ALONE: Stand Alone
TARGET AGE: 17 and up
IT IS MY PLEASURE TO WELCOME AUTHOR ANNETTE O'HARE. ANNETTE SHARES THE REASONS WHY SHE IS PROUD TO ADMIT SHE IS OVER 50 AS SHE INTRODUCES FAMOUS PEOPLE WHO PLACE HER IN GOOD COMPANY.
ANNETTE IS OFFERING A GIVEAWAY OF AN EBOOK COPY OF NORTHERN LIGHT. SIMPLY LEAVE A COMMENT BELOW TO ENTER THE DRAWING.
WHAT ARE YOU WAITING FOR?
When you receive an invitation to post on a blog entitled, The Over 50 Writer, there's really no hiding it anymore. Not that I was trying to in the first place, but now that it's out there…
I'm 50 and I'm proud!
It never occurred to me that I didn't publish my novel until I was 50. Okay, maybe I should back up a step or two and say that I actually received my first book contract when I was 49. But it wasn't until I turned 52 that my book was available on Amazon and Barnes and Noble. I've done some research, however, and I found I'm in good company with others who've done some pretty impressive things over the age of 50.
Have you ever heard of a lady by the name of, Laura Ingalls Wilder? Maybe you've heard of her famous book series, Little House on the Prairie. Would you have guessed that she didn't publish her first novel until she was 65? It's true. She then went on to publish 12 more books!
How about Colonel Harland Sanders? He was in his mid sixties when he made his original recipe for fried chicken famous. Then there's Anna Mary Robinson Moses, aka: Grandma Moses.
She began painting when her arthritis got too bad for crocheting!
It's hard to believe, but she was 76 when she painted her first piece. And my favorite pick for fabulous after 50 is none other than Julie Child, French chef extraordinaire, who wrote her first cookbook at age 50.
So what about you? Is there something in your life you long to accomplish, but feel like you're too old? Are you fifty, sixty, ninety?
What are you waiting for?
It's not too late! It doesn't matter how old you are, if you have the desire in your heart and air in your lungs, the opportunity still exists!
In closing I leave you with this verse:
"They will still bear fruit in old age, they will stay fresh and green" Psalm 92:14 NIV
Book Blurb for Northern Light:
Civil War has robbed Margaret Logan of all she holds dear, including her beloved New Orleans home and her fiancé. When her family moves to the desolate Bolivar Peninsula to manage a lighthouse that is no longer there, all her hopes for a normal future are dashed. Her world is rocked once again when a wounded Yankee soldier washes ashore needing her help. Despite her contempt for the North, Margaret falls in love with Thomas Murphy. As their love blooms, Margaret's sister is overcome with neurosis, and her mind slowly slips away. Bitterness, psychosis and depression yield a decision fueled by contempt. Will one fatal choice cause Margaret to lose the man she loves and condemn Thomas to death?
DON'T FORGET TO LEAVE A COMMENT TO BE PLACED IN THE DRAWING TO WIN AN EBOOK COPY OF NORTHERN LIGHT BETWEEN NOW AND WEDNESDAY, MARCH 30TH AT MIDNIGHT MDT.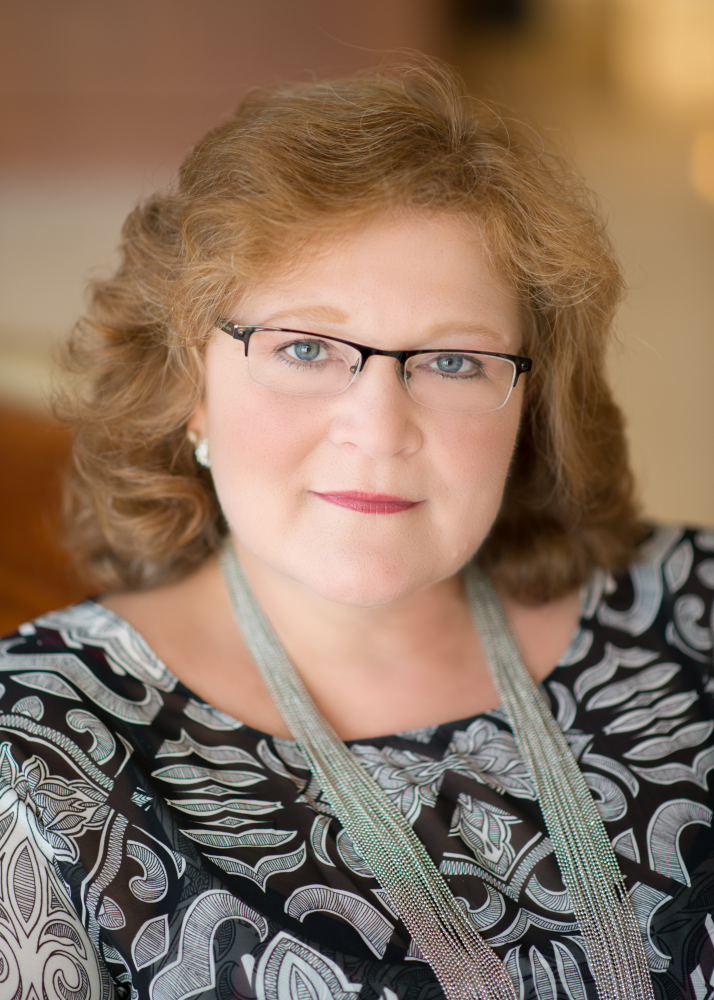 Annette O'Hare is an award-winning inspirational author who lives in Southeast Texas with her husband, Dan of thirty years. They enjoy saltwater fishing on the Gulf Coast and spending time with their family. Annette's love for the history and heritage of her home state shines through in her writing. A member of American Christian Fiction Writers and ACFW Writers On The Storm, Annette's desire is to reveal God's love to her readers and hopefully give them a laugh or two. The O'Hare's are proud parents of two Texas A&M graduates, one exceedingly imaginative high schooler and two rambunctious, loveable rescue dogs. Connect with Annette online: