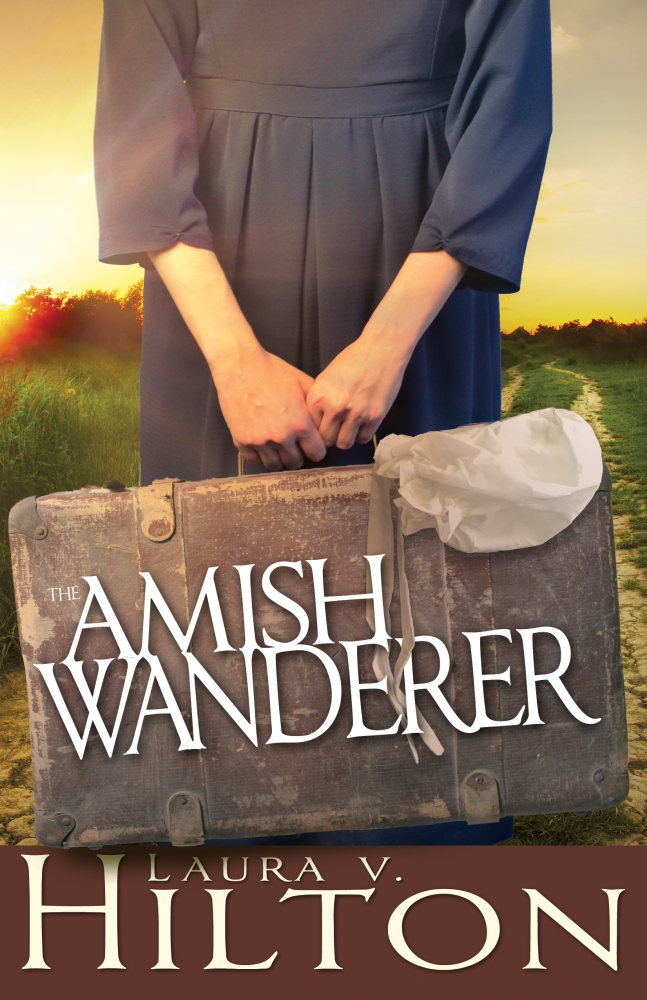 FEATURED BOOK: The Amish Wanderer
AUTHOR: Laura V. HIlton
PUBLISHER: Whitaker House
GENRE: Contemporary Romance - Amish
SERIES OR STAND ALONE: Stand Alone
TARGET AGE: adult
I AM PLEASED TO WELCOME AUTHOR LAURA V. HILTON. LAURA GIVES US A GLIMPSE INTO HER HER AMISH CONTEMPORARY ROMANCE, THE AMISH WANDERER, AND HER PERSPECTIVE ON THE WRITING LIFE
LAURA IS OFFERING A GIVEAWAY OF WINNER'S CHOICE OF ANY OF HER BOOKS!. SIMPLY LEAVE A COMMENT BELOW TO ENTER THE DRAWING.
How did Amish Wanderer get started?
Romans 8:38-39. I had no idea what Amish Wanderer would be about. I knew a blurb. I knew the characters names. I knew they used to be "sweethearts" before he moved away. That is all I knew. God usually gives me the verses in the middle or end of a book and this time, He dumped it out on my lap. Romans 8:38-39. I looked it up. Read it. And I looked at it and said "What am I supposed to do with that?" So I was driving somewhere and my daughters were listening to a CD. I don't remember what song we were listening to. But when we got home, I knew the opening line of the story. The sky is falling and I'm searching for somewhere to hide.
How do you see yourself in your character's story, if at all?
When I started writing Amish fiction, everyone said, you need to write your family's story. And I said no. I would never write my family's story. It is awful. Beyond awful. No. But while Amish Wanderer is not my family's story, it is the closest I will ever come. Ever. It ripped my heart out writing this story. I imagined myself in my Grandmother's eyes as she went through a similar nightmare. I know—or think I know—the horror she must've felt, living in fear of the person who was hurting her. That she eventually came to Christ is a miracle.
Will we know what happens to your character after the end of the book?
Yes, if you know how to read between the lines. I don't actually come out and say where they end up and do in this book, but it is very broadly hinted. And if you read my next book coming in the fall of 2017 (stand alone) there is a mention of Bethany and where she ended up. My books are all stand alone. But there might be some overlapping of characters, Just like in real life.
Where do you like to write?
Oh, I have dreams of writing at Starbucks like so many authors do. Alas, I live in rural Arkansas, there is no Starbucks within a 150 miles or more, and I am a stay at home mom with five children and I homeschool – two of them. Three are homeschool graduates. I write in the living room. With my children beside me so I can help with their school work – or explain it.
How do you handle distractions?
Since it seems like I am trying to write at the busiest spot in "Grand Central Station" some days, I am envious of authors who say "I only got 5,000 words written today." Only!? I'm happy if I get 500 words written a day. Over the moon ecstatic if I reach 1,000!
If someone else were sitting at your desk right now, what would they see?
Ha ha. They would see my three daughters sitting on the couch, watching a DVD of an old movie. We don't have TV. They would see my to-do-list and the ARC of my upcoming book on my right, and a manuscript that I need to endorse for another writer on my left. And some sore throat spray because my youngest daughter says she has a sore throat. The medicine tastes yucky. She wants me to throw it away and buy the good tasting throat drops.
When you're working on a project, how do you keep the immensity of it from getting you down?
If it is hard to write and depressing me, like Amish Wanderer was, I have to physically remove myself from it, read a happy book. Something that takes me away from it until I can focus on it.
Both of your lead characters have "baggage" that keeps them from wanting to pursue a new relationship. Do you think sometimes we let our past get in the way of what God has planned for our futures?
Most definitely. The Amish book releasing in the fall of next year has a line the preacher in the book says – I don't remember the exact words that I used - but something about what if the future God has for you is wrapped up in your worst nightmares, your biggest fears? Sometimes, you have to face the past in order to move past it to a brighter future.
Do you think there's any reason in particular some people have one reaction versus the other when something bad happens in their life?
I am not going to attempt to play psychologist, but Bethany reacted by pulling away from God and having a stand-off until He does what she wants. Silas reacted by turning to the scriptures and trying to trust God knows what He's doing even though he doesn't like it. That God has a reason for putting him through the refiner's fire.
Has there been a time in your own life where you could really sense God was putting you in a situation for a reason?
Oh, so many. As most of my readers know, I was diagnosed with breast cancer eight years ago. I went into it shaking, like most people do. I had a three year old, I didn't have time for cancer. But someone sent me an Ipod shuffle loaded with praise and worship songs for me to listen to during chemo. I read, a lot, and God was drawing me deeper into His word. I prayed a lot. I'm not going to say that it was a walk in the park. And I am still suffering side effects from it. BUT I learned to listen to God. I grew as a Christian. I grew as a writer. And I believe God put me through it so I would become the writer that I wouldn't have been if He hadn't refined me.
The Amish Wanderer back cover blurb
Bethany Weiss has been fascinated by Silas Beiler since he spent a couple of years in Jamesport, Missouri, before he and his family moved to another Amish community. They hadn't kept in touch, but she hasn't forgotten the friendly young man who brought her lemonade and took her home once from a Singing years ago. When she finds a man sleeping in her family's barn, like Jesus sleeping in the hay, she is stunned to recognize Silas. He's left the Amish and is backpacking across the country. She talks him into staying, at least until after Christmas.
Silas' family has never been happy living in one area for long, and their vagabond ways are wearing on him. He's lived in Amish communities all over the nation, moving whenever his daed became disgruntled with the leaders, and he's looking for some sense of stability. His intentions are to make it back to Pennsylvania and stay with his Englisch onkle and his family—and pursue an education. Will Bethany be the one to bring Silas in from the cold? Or will he continue on his way to his extended family and become Englisch?
DON'T FORGET TO LEAVE A COMMENT TO BE PLACED IN THE DRAWING TO WIN A COPY OF YOUR CHOICE OF ANY OF LAURA'S BOOKS BETWEEN NOW AND SUNDAY, DECEM BER 11TH AT MIDNIGHT MST.
All of Laura's books can be purchased: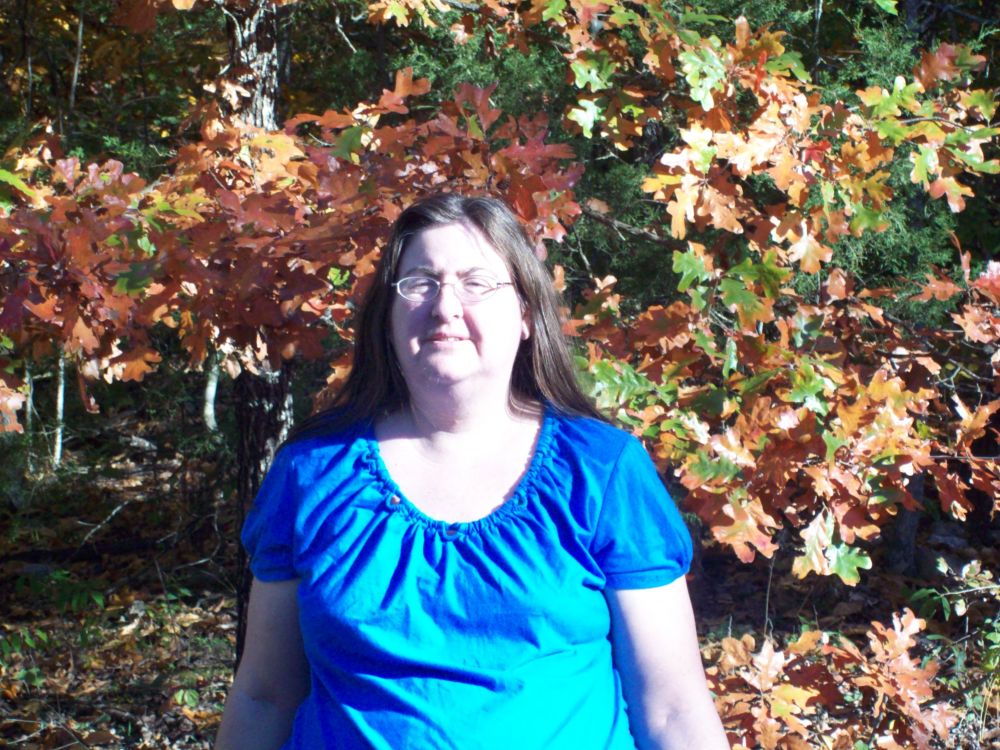 Laura V. Hilton is an award-winning, sought-after author with almost twenty Amish, contemporary, and historical romances. When she's not writing, she reviews books for her blogs, and writes devotionals or blog posts for Seriously Write and Putting on the New.
Laura and her pastor-husband have five children and a hyper dog named Skye and currently live in Arkansas. One son is in the U.S. Coast Guard. She is a pastor's wife, and homeschools her two youngest children.
When she's not writing, Laura enjoys reading, and visiting lighthouses and waterfalls. Her favorite season is winter, her favorite holiday is Christmas. Connect with Laura online: