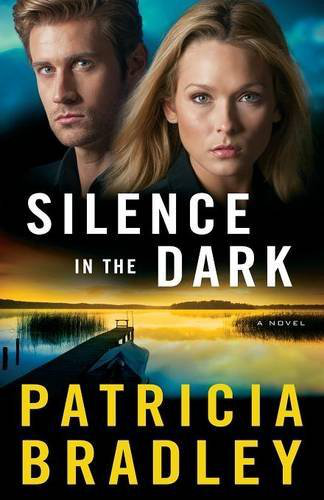 FEATURED BOOK: Silence in the Dark
AUTHOR: Patricia Bradley
PUBLISHER: Revell
GENRE: romantic suspense
SERIES OR STAND ALONE: Fourth in a series
TARGET AGE: 20-65
I AM PLEASED TO WELCOME AUTHOR PATRICIA BRADLEY. PATRICIA SHARES HER WRITING JOURNEY, AND HOW SHE HAS REALIZESD HER DREAMS…IN GOD'S TIMING.
PAT IS OFFERING A GIVEAWAY OF SILENCE IN THE DARK. SIMPLY LEAVE A COMMENT BELOW TO ENTER THE DRAWING.
Do you have a dream?
by
Pat Bradley
Psalm 37:4: "Delight yourself in the Lord and he will give you the desires of your heart…"
Do you have a dream? Have you ever wanted something so much that sometimes you thought your heart would burst? Something you believed God had called you to do? But it wasn't happening? And you're, GASP, getting older?
I've been there, so let me tell you a little story about my journey.
I'm a traditionally published author, some even call me an overnight success. I always laugh when I hear that. Almost twenty years ago I attended my first writers conference. I had written two novels that I was sure an editor would want. I managed to snag a few requests for a proposal and although deeply disappointed none of them wanted to lug home the 700+ pages I'd brought with me.
Did I tell you it was my first conference?
Fast forward through rejections to my next conference two years later. I was savvy now. I didn't wait outside the stall door in the bathroom to catch an editor or agent. Nope, I didn't leave getting my books in front of an editor to chance—I set up as many appointments as the conference allowed and hung around the appointment desk, waiting to snatch up any cancelled appointments.
Fast forward once again twelve years through rejections, retreats (where I really learned to write), and more conferences where I still hounded the appointments person for more appointments with editors and agents. I had absolutely committed myself to delighting myself in the Lord and I fully expected God to give me my heart's desire—a publishing contact. And now I'm not just older, but I'm past 65!
Then sometime in 2010, I stumbled on Psalm 37:7. "Be still in the presence of the Lord and wait patiently for him to act."
Huh?
A lightbulb moment. God would act when He thought the time was right. He didn't look at me and say, "Oops, I better hurry—she just turned you-fill-in-the-blank!""
From that point on, I turned my journey over to Him and suddenly, the journey was much more fun. I didn't have to hound agents or publishers. If God intended for me to be published, it would happen. And if He didn't, well, that was okay, too, because I knew he would have something much better for me.
I continued to learn all I could about writing and publishing, and this is a key to whatever you want to do. You see, God's not going to open a door you're not ready to go through. I once cross-stitched this quote: "Success is that place in the road where opportunity and preparation meet. Only too often we don't recognize it because it comes disguised as hard work."
Finally in 2012, almost fifteen years after my first writers' convention and over thirty years spent writing, I received a contract from a wonderful publisher. Since then, seven books have been published with four more to go on the last contract. My books have even been on the CBA Best Seller lists.
But what if I had given up on my dream in 2011?
My encouragement to you is, if you have a dream, first make sure it's from God, and if it is, keep working on it until He brings it to fruition. He will. It may take longer than you think it should, but don't give up. If you do your part, God will do the rest.
In.His.Timing.
Blurb for Silence in the Dark
Two years ago, Bailey Adams broke off her engagement to Danny Maxwell and fled Logan Point for the mission field in Chihuahua, Mexico. Now she's about to return home to the States, but there's just one problem. After Bailey meets with the uncle of one of the mission children in the city, she barely escapes a sudden danger. Now she's on the run--she just doesn't know from whom. To make matters worse, people who help her along the way find themselves in danger too--including Danny. Who is after her? Will they ever let up? And in the midst of the chaos, can Bailey keep herself from falling in love with her rescuer all over again?
DON'T FORGET TO LEAVE A COMMENT TO BE PLACED IN THE DRAWING TO WIN A COPY OF SILENCE IN THE DARK BETWEEN NOW AND SUNDAY, DECEMBER 18TH AT MIDNIGHT MST.
Pre-order Patricia's next book!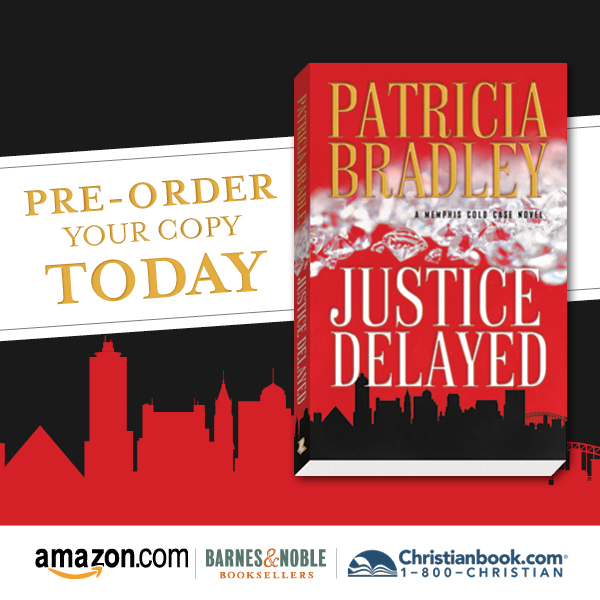 Winner of the 2016 Inspirational Readers' Choice Award in Suspense , Patricia Bradley lives in North Mississippi and loves to write romance and suspense with a twist of romance. Her Logan Point series and sweet romances for Harlequin Heartwarming are available at Amazon, Barnes and Noble, and Lifeway. In January 2017, DELAYED JUSTICE, a Memphis Cold Case Novel will release.
Connect with Patricia online: