FEATURED BOOK: Spring Raine
AUTHOR'S NAME: Delia Latham
PUBLISHER: Pelican Book Group
GENRE: Inspirational Romance
STAND ALONE OR SERIES: Book 1, Paradise Pines Series
TARGET AGE: 16-65
IT IS MY PLEASURE TO WELCOME AUTHOR DELIA LATHAM TO THE OVER 50 WRITER. DELIA SHARES HOW SHE BROUGHT DOWN THE WALL THAT THREATENED TO BLOCK HER SUCCESS AS A NOVELIST.
DELIA IS OFFERING A GIVEAWAY! SIMPLY LEAVE A COMMENT BELOW TO ENTER THE DRAWING FOR AN EBOOK COPY OF SPRING RAINE.
No Obstacle for the Mountain Mover
by
Delia Latham
My first novel released on March 28, 2008. I was 50 years old.
That novel, Goldeneyes, is set partially in Weedpatch, the tiny farming community where I grew up. It will always be the book of my heart.
Why did I wait so long to write it? Mostly lack of dedication, determination and direction. Partially life: A husband, four young children and a full-time job tend to keep a gal pretty busy.
Not that I didn't write at all prior to penning Goldeneyes—I did. I still have a file cabinet drawer full of short stories that will most likely never see the light of day. Stories I pounded out on a typewriter, well before computers sneaked in and crowded out the clickety clack of that noisy keyboard. Stories I wrote while my children played and fought and cried at my knees. Funny, isn't it, how a mother can get completely lost in writing while little ones scrabble and fight and tear down the walls…but she instantly recognizes and responds to a cry of genuine need or pain.
Funny, yes, but definitely true.
Over the years, I worked as a newspaper reporter, freelanced stories to a well-known regional lifestyle magazine and a local public relations firm, and penned verses for greeting card companies. All the while, the desire to write a novel simmered in my mind. Then my 49th birthday rolled around, with the big 5-0 lurking right around the bend. I awakened to the realization that time was not waiting for me. If I intended to write a novel, I needed to make it happen—sooner, not later.
So I cleared off my cluttered desk, put a pot of coffee on, and started writing. My prince of a husband kept the java jiving and saw that I remembered to eat and sleep during the next few months, while I buried myself in Goldeneyes. The devil fought—oh yes, indeed he did! About midway through, I hit a wall. Not just a "writer's block." This was a wall, ten feet high and at least three feet thick.
Quick word of advice to anyone who's in that place right now: The secret to bringing down the wall between where you are and the end of your book is prayer. I spent lots of time on my knees, asking for inspiration. God provided exactly what I needed at the perfect time, as He always does when we're sincere before Him.
Because I allowed Him to do the writing, He directed me to the right publisher on my first submission. I held a print copy of my first book in my hands a mere three months prior to my 51st birthday. Since then, I've seen the publication of fourteen more books—novels and novellas—with five more to release this year. Our Father always recognizes and blesses obedience, especially when it comes in the face of adversity.
What He does not recognize is age. Prime examples:
Abraham was 100 years old when his son Isaac was born.
Joash was a 7-year-old child king. He 'owned' that throne, and reigned for forty years, because he lived righteously before the Lord.
David was only about 17 when he faced Goliath.
Daniel was somewhere around 80 when he spent that long night with the lions.
God used a little boy to provide the food basket that Jesus turned into a feast for 500 people.
Moses was in his 80s when he led the Israelites out of Egypt.
The number of birthdays you've had doesn't matter, as long as you possess these keys to success:
Dedication. What is it that you want, and how badly do you want it? What steps are you willing to take to make it happen? What will you sacrifice to make it possible?
Determination. Never, never, never give up. Refuse to be discouraged or defeated. Obstacles will present themselves, but God is a mountain mover. Let Him do what He does best. You just fix your eyes on the goal, and keep putting one foot in front of the other.
Over 50 writers…write on! Years are nothing to our Lord—He uses the very young and the very old to do great things. The only thing that can stop Him from using you is YOU.
Blurb for Spring Raine:
An uncharacteristic, last-minute decision to do something "wild and crazy" before entering the stressful world of forensic science sends Raine Presley to Cambria, California. Against a cloud of disapproval from her slightly manipulative, over-protective parents, she signs a seasonal lease at the beautiful Paradise Pines Lodge...and winds up over her head in life and love.
Declan Keller's just minding his own business—literally—when Raine drops into his world and turns it upside down. He's far too busy carving beautiful shapes out of chunks of wood to be babysitting a gal from Pasadena. Even so, his father's promise to an old friend obligates him, despite a looming deadline that could make or break his career in the art world. He's praying for anything but Raine when she comes along.
Neither Declan nor Raine is prepared for the seemingly divine influence of Paradise Pines—and Miss Angelina Love. A mysterious lady who may or may not own the lodge, Miss Angie possesses an amazing talent for mending ruffled feathers, spouting proverbs, and somehow bending even the most determined of hearts to the power of love.
DON'T FORGET TO LEAVE A COMMENT TO BE PLACED IN THE DRAWING TO WIN AN EBOOK COPY OF SPRING RAINE BETWEEN NOW AND SUNDAY, MARCH 12TH MST.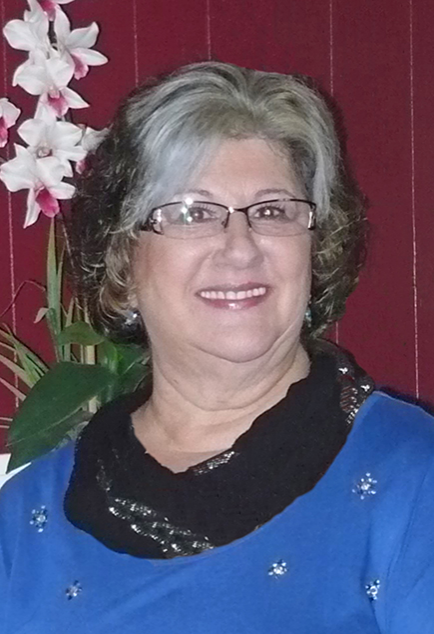 Writing Heaven's touch into earthly tales, Delia Latham puts her characters through the fire of earthly trials to bring them out victorious by the hand of God, His heavenly messengers, and good, old-fashioned love. You'll always find a touch of the divine in this author's sweet tales of romance.
Delia lives in East Texas with her husband Johnny. She's a Christian wife, mother, grandmother, sister, friend, and author of inspirational romance…with a finger or two immersed in the design pool, where she creates beautiful marketing material for other authors. Delia treasures her role as child of the King and heir to the throne of God. She's got a "thing" for Dr. Pepper and loves hearing from readers.
Contact this author at any of the following locations: