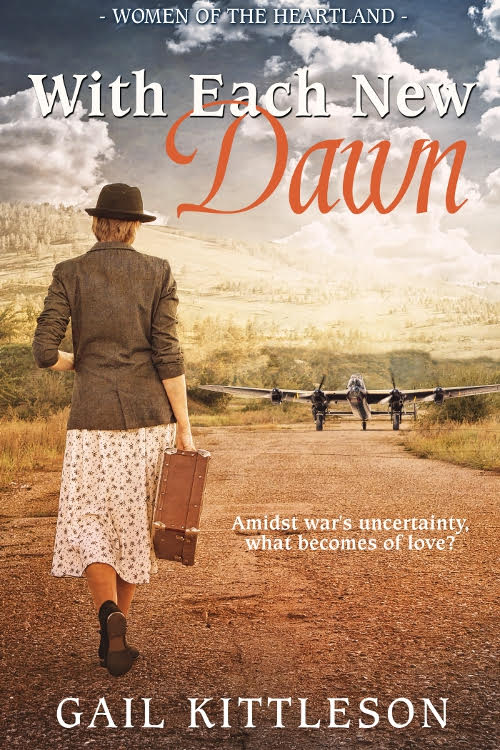 FEATURED BOOK: With Each New Dawn
AUTHOR'S NAME: Gail Kittleson
PUBLISHER: Lighthouse Publishing of the Carolinas/ Heritage Beacon
GENRE: Historical Fiction
STAND ALONE OR SERIES: series (Women of the Heartland)
TARGET AGE: 30+ or anyone interested in World War II
I AM PLEASED TO WELCOME MY AUTHOR FRIEND, GAIL KITTLESON, TO THE OVER 50 WRITER. GAIL SHARES WHAT SHE LEARNED WHILE DISCUSSING HER BOOK WITH MEMBERS OF A BOOK CLUB.
GAIL IS OFFERING A GIVEAWAY! SIMPLY LEAVE A COMMENT BELOW TO ENTER THE DRAWING FOR AN EBOOK COPY OF WITH EACH NEW DAWN.
Perks of Starting Late
by
Gail Kittleson
Last night I accepted an invitation to a book club that chose In Times Like These for their February book. This women's group consists of females 55+, full of practical wisdom and experience, and way beyond caring what anyone thinks. In other words, I knew they'd be honest with me!
So I garnered my courage, ready to listen and learn. Of course, I was also prepared to relish any compliments they gave. (:
They issued good news and bad news. Let me amend that: fifteen or twenty years ago, I might have perceived some of their comments as bad news. But not last night—miraculously, I found myself quietly considering what they said rather than taking it personally or panicking.
This may testify to how much I needed to be out with people. Or maybe it's that the maturity thing is finally becoming reality in my life. I've chosen to believe that.
One question revolved around a minor character's anger in a certain scene. "I couldn't figure out why she was so angry ... can you tell us?"
Fortunately, a phrase from a long-ago psychology class surfaced. Displaced anger. Wow—I grabbed onto that like an anchor.
Have you ever heard of displaced anger? Being forced to do something she'd rather not infuriated Fern, and Addie made an easy target."
Another critique, that I included too much prayer in the story, surprised me a little, but these readers don't normally peruse Christian historical fiction, and that's okay. A movie scene occurred to me, where a victim-type character recalls a traumatic situation.
All I could do was pray," she moans. And then she adds something like, "but this time, I'll..." She states a specific action. Fictional heroines who make things happen, appeal to today's readers but my heroine Addie, slogged down in her struggle to find her voice, couldn't yet take action.
The journey from victim to victor takes time and deliberation, so I felt maybe the objection centered more on Addie's slowness to do something rather than her prayers.
But thanks to my upcoming release, I could offer these readers the sequel, in which Addie's outlook and circumstances change dramatically, and her best friend Kate, a risk taker par excellence, becomes the heroine. Whoa ... talk about ACTION!!
How does joining the British SOE and parachuting into Southern France sound?
How about risking life and limb to carry out World War II missions behind enemy lines?
For Patti's readers: even if we start writing very late, as I did, all kinds of possibilities lie ahead. Maybe one day we'll sit with a group who spent hours reading our novel, and devote an evening to discussing it. I never imagined that happening, but now it has.
And perhaps in the arduous publication process, we'll even increase in maturity.
Back cover copy for With Each New Dawn
In war-torn London, American Kate Isaac grieves her husband, awaits their child's birth, and welcomes her best friend Addie. But after her miscarriage, a meeting with mysterious Monsieur le Blanc launches her into Britain's Secret Operations Executive(SOE). In late 1943, Kate parachutes into Southern France to aid the Resistance.
Domingo, a grieving Basque mountain guide-turned-saboteur, meets her parachute drop, tends her injured ankle, and carries her to safety. Reunited a few months later, they discover the injured Monsieur le Blanc who with his dying breath, reveals his familial connection to Kate.
In the shadow of the Waffen SS, Domingo and Kate find his younger brother Gabirel missing. While Domingo seeks Gabirel, Domingo's parish priest, \ Père Gaspard, creates a new identity for Kate.
United once again, Kate and Domingo subject their mutual attraction to the cause. But can mere human will and moral courage change the war's tide and forge a future for them?
Preorder With Each New Dawn here
DON'T FORGET TO LEAVE A COMMENT TO BE PLACED IN THE DRAWING TO WIN AN EBOOK COPY OFWITH EACH NEW DAWN BETWEEN NOW AND SUNDAY, MARDH 19TH AT MIDNIGHT MST.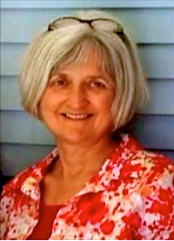 Gail Kittleson taught college expository writing and English as a Second Language. Now she writes memoir and women's fiction, and facilitates writing workshops and women's retreats. In northern Iowa, she and her husband enjoy grandchildren and gardening. In winter, the Arizona mountains provide new novel fodder. Encouraging other writers provides extra delight—if you need a promotion platform, feel free to contact her to guest post on her blog.
Connect with Gail online: