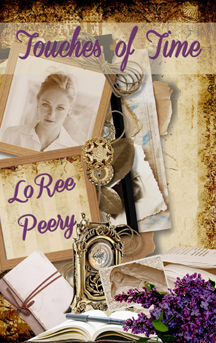 FEATURED BOOK: Touches of Time
AUTHOR: LoRee Peery
PUBLISHER: Grace & Victory Press
GENRE: Women's Fiction
SERIES OR STAND ALONE: stand alone
TARGET AGE: Adult
I AM PLEASED TO WELCOME AUTHOR LoREE PEERY TO THE OVER 50 WRITER. LoREE SHARES HOW GOD'S PLAN AND HER PERSISTENCE CAME TOGETHER TO CREATE THE PUBLISHED AUTHOR SHE IS TODAY.
LoREE IS OFFERING A GIVEAWAY! SIMPLY LEAVE A COMMENT BELOW TO ENTER THE DRAWING FOR A COPY OF TOUCHES OF TIME.
God's Providence and LoRee's Perseverance
by
LoRee Peery
"Keep scribbling! Something will happen." — Frank McCourt
McCourt used his G.I. Bill and love of words to get into New York University, retired from teaching, and then started writing. His first book, Angela's Ashes, was published in 1996. McCourt was 66 years old.
Laura Ingalls Wilder published her first book, Little House in the Book Woods, at the age of 64.
Best-selling historical author, Laura Landon, signed her first contract in her early sixties.
Like stories of older writers abound if we desire to search them out. In earlier blogs on this site, Delia Latham covered the aged Saints from a biblical perspective, reminding us that God doesn't recognize age. I totally agree with her emphasis on prayer. We dare not start a writing project, or go through one day of writing, without it.
Barbara Britton said it in a nutshell: "The more years you live, the more experiences you have to put into a story."
I learned to read at age four, and believe that sparked my own writing story. Growing up, I hurried through my chores to bury myself in a book. I haven't stopped reading, and my house gets dirtier. As a young woman I read into the wee hours, even though my days were filled with keeping a spotless house, holding a part-time job, and attending athletic events with the kids. All the while I kept busy with church involvement, including choir and women's ministries.
The writing bug bit half a lifetime ago. Frustrated over a romance I was reading, I slapped down the magazine and said, "I could write better than this!" My husband replied, "Why don't you?" His challenge wouldn't let me go. Since I loved to read romance, I wrote a few short stories, and without much editing, sent them off to magazines. They were awful, nothing more than first drafts; but those stories kick-started my writing journey.
Thirty years ago, my son wrote a poem about a pretty girl. His sixth-grade teacher entered it in a contest. The arts festival included an adult prose category, and I entered "Candy Heart Wishes." (I doubt I could write anything today from a sixth-grade girl's perspective.) My son and I won for our individual categories.
Over the years I took writing classes, joined critique groups, attended conferences, and stacked up rejections. The disappointments that followed took a dogged never-give-up attitude. One writing project I returned to over and over involved getting the story of my father's unsolved homicide out of my system.
White Rose Publishing had rejected my submission three times before I revised to satisfy the editor. (I quit writing for a time after the last letter, but that's for a post on rejection.) I picked up her letter, went through it in agreement with all her points for revision, and finally fulfilled my dream of seeing my name on a book cover.
I signed my first contract for Moselle's Insurance on my 61st birthday.
Touches of Time crosses genres and didn't fit in with my publisher's guidelines. I self-published a year ago, an example of that perseverance I mentioned, and finally put to rest unrest regarding my father's death.
God calls us and equips us. If you're meant to write, never give up no matter your age. The Lord will stick with you, and you'll publish according to His timetable.
Book cover blurb for Touches of Time
A decades-old unsolved homicide.
A grieving single mother-to-be.
A cold-case investigator.
Sarah Bishop goes through her deceased mother's belongings and becomes immersed in the details of her grandfather's unsolved homicide. Determined to find who was responsible, for the sake of her unborn baby, Sarah vows to seek out the answers her mother had failed to find.
Cold Case Investigator Ford Melcher is intrigued by Sarah's dogged drive to solve the old mystery. His current case has reached a frustrating dead end, but he comes to believe it is somehow linked to Sarah's quest. His desire to protect her from further hurt is put to the test, especially when he has secrets he'd rather not disclose.
Answers could remain elusive as to who struck Sarah's grandfather and left him in a ditch. Will the search for those answers open doors for her to discover the life God planned? Can she accept that plan if it includes a man who wasn't forthright with information?
DON'T FORGET TO LEAVE A COMMENT TO BE PLACED IN THE DRAWING TO WIN A COPY OF TOUCHES OF TIME BETWEEN NOW AND SUNDAY, APRIL 23RD AT MIDNIGHT MDT.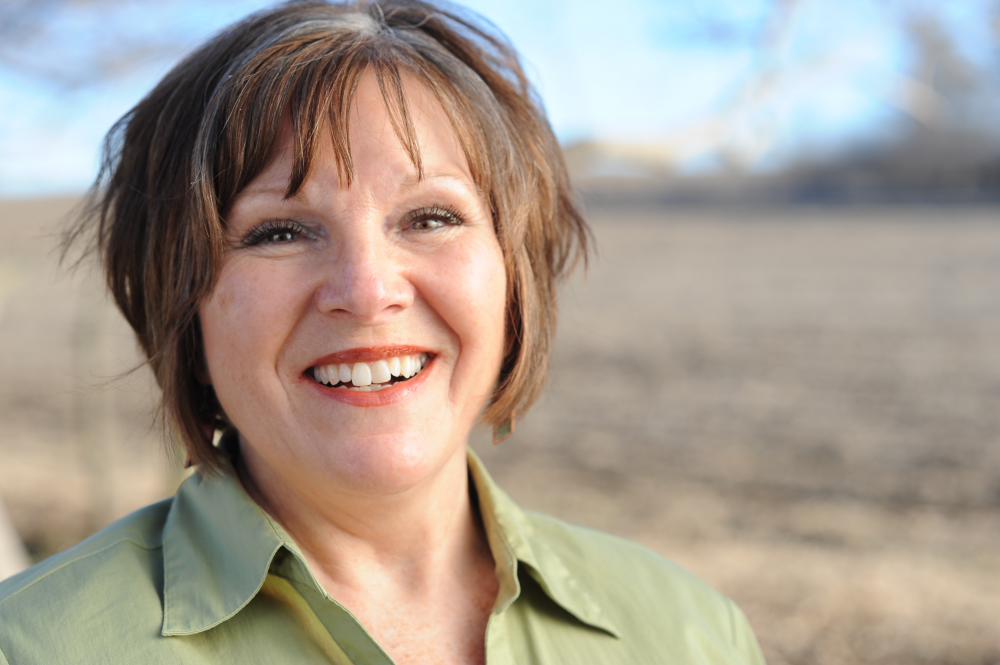 Christian romance author LoRee Peery strives to remember the Lord's redeeming grace each day when she surveys her sense of place in Him and where He has placed her. She clings to I John 5:4 and prays her blended family and dozen grandchildren see that faith. Her Frivolities Series and other publications are available at Pelican Book Group or Amazon author page.
Connect with LoRee online: