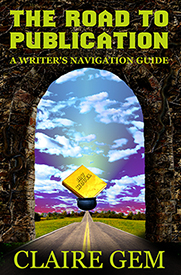 FEATURED BOOK: The Road to Publication
AUTHOR: Claire Gem
PUBLISHER: Erato Publishing
GENRE: Nonfiction, Self-Help, Creativity
SERIES OR STAND ALONE: Series, Author Resources
TARGET AGE: 12+
CLAIRE GEM APPEARED ON THE OVER 50 WRITER IN SEPTEMBER OF 2014 AS FRANCES SUSANNE BROWN, AUTHOR OF THE MEMOIR MATERNAL THREADS. TODAY, SHE SHARES HOW FAR SHE HAS COME AND WHAT SHE HAS LEARNED SINCE THEN.
CLAIRE IS OFFERING A GIVEAWAY! LEARN THE DETAILS AT THE BOTTOM OF HER POST!
My Road to Publication
by
Claire Gem
Wow, what a difference three years can make! I can hardly believe that's how long it's been since I was last a guest on the Over 50 Writer. Back then, I'd signed the contract for my first published book, a memoir entitled Maternal Threads, which was released in early 2015. That same year, my debut novel came out from a different small publisher. Since then, my writing career has whipped into a whirlwind.
I'd continued to query agents and editors from the Big Five New York publishers with little to no success. But by the time I was offered the third contract from a small publisher on my second novel, I no longer required the "validation" from a third party that we all, as writers, are so desperately seeking. I began to become critical of the entire process.
Okay, I'll admit it: I'm a control freak. I wasn't happy with the constraints put on me during the publishing process from either of my first two books, both from small publishers. The process took forever, with two to three years from contract signing to publication. I also had no prior knowledge of a release date until hours before release. How can one plan launch party events when they don't even know when the book will be coming out?
The editors argued with me over trivial, insignificant details—my characters should be drinking tea, not coffee? The editing itself left lots to be desired, with dozens of missed copyedits as well as formatting errors. As for cover images, although with those on the first two books I was lucky, the third didn't work out so well. Plus, I didn't get to see it until the day it came out—and it was already for sale on half a dozen retail sites. No going back then. And from collaborations with other authors who were published by one of the big guys, I learned that other than the cash advance, their journey wasn't much—if any—better.
And so, early in 2016, I made the plunge into self-publishing—stigmas be damned. Surely, I could produce as good if not better a product than I was getting. Since the New York segment of the industry seemed to be doing fine without me, I was going on without them.
My first self-published novel in 2016, Hearts Unloched, won the New York Book Festival. How's that for irony?
Throughout this twisted and tumultuous journey, I wished someone—anyone!—would have given me a realistic overview of how things really happened in the world of publishing. Nobody did. So, I wrote a book for other neonate authors like myself.
The book was released on March 17th, 2017 and is called The Road to Publication. Watch the fabulously entertaining book trailer, designed by my sister and cover editor, Terri DelNegro,. The book is available on Amazon in digital and paperback formats. There's a fun array of hidden "dangers" entangled within the vines on the cover. Those who sign up for my newsletter will receive the "key." The blurb is here:
"This is the book I wish I could have found at the very start of my career as a novelist."
The multi-faceted, complex, and somewhat mysterious world of the publishing industry can quickly turn into a maze, ensnaring aspiring or new authors within the twisting alleys of its labyrinth.
Multi-published, award winning author Claire Gem spent the first five years of her career floundering, wandering through a tangled jungle without a guide. In The Road the Publication, Ms. Gem takes charge and assumes the duty of cartographer—map-maker for the aspiring author.
You know your goal, right? You want to publish your book. Ms. Gem provides a comprehensive, entertaining tour of the publishing industry and its many facets. It's then up to you to decide which route you're willing to take to reach your pot of gold—your published novel at the end of The Road to Publication.
"This is a great book, and I believe a necessary one...so much more entertaining to read than a straight how to guide." - Allie Rottman, Editor
~~~
So if your dream—your "pot of gold" at the end of the publishing rainbow—is your book, your way, I urge you to check out The Road to Publication. It represents an overview of the industry—a roadmap, so to speak—and an explanation of how the process works, from the Big NY Five to Indie publishing, with all the options in between.
As an Over 50 Writer, there's no sense wasting any more precious time. Grab your manuscript, open your roadmap, and decide which route is the right one for you to take on your quest. Hopefully my sharing some of my experiences and the knowledge I've learned on my journey will help expedite you to your publishing pot of gold.
As a special treat for other Over 50 Writers, I'm offering an autographed, paperback copy of The Road to Publication to one lucky commenter (U.S. only. International winners will receive an Amazon gift card instead). So share your own personal stories in comments between now and Sunday, June 11th at midnight MDT! I'd love to hear from you.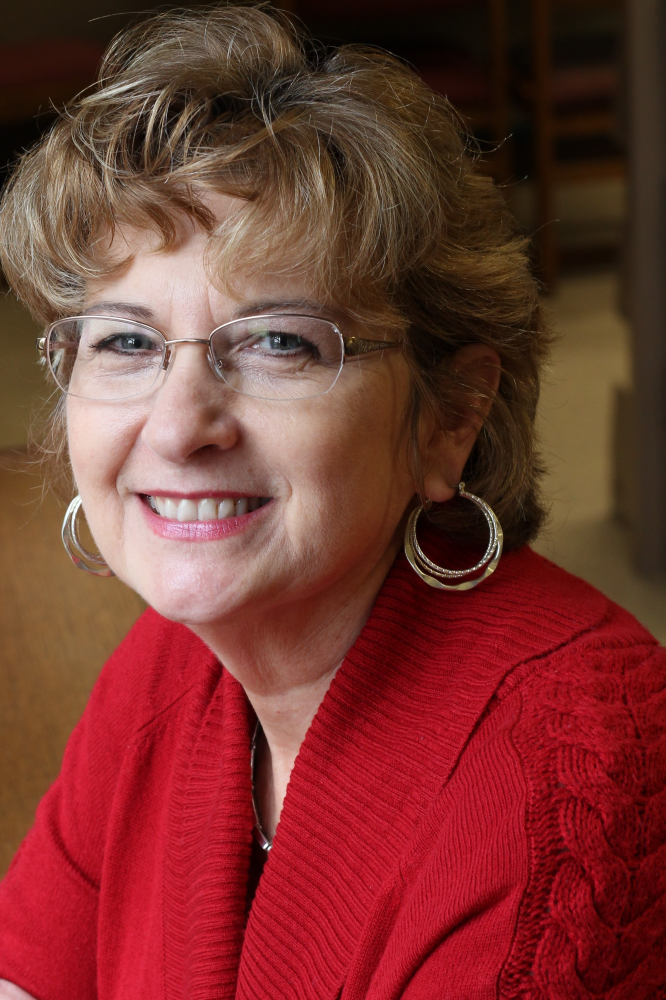 Frances Brown writes under the pseudonym Claire Gem, and you can find more about her and her work at www.clairegem.com and www.emotionalcontemporaryromance.com.
Claire is a multi-published, award winning author of five titles in the genres of contemporary romance, supernatural suspense, and women's fiction. She also writes Author Resource guide books, and presents seminars on writing craft and marketing.
Her supernatural suspense, Hearts Unloched, won the 2016 New York Book Festival. Her women's fiction, The Phoenix Syndrome, won the FCRWA's The Beacon Contest in 2014 before it was even published.
A New York native, Claire has lived in five of the United States and held a variety of jobs, from waitress to bridal designer to research technician—but loves being an author best. She and her happily-ever-after hero, her husband of 38 years, now live in central Massachusetts.