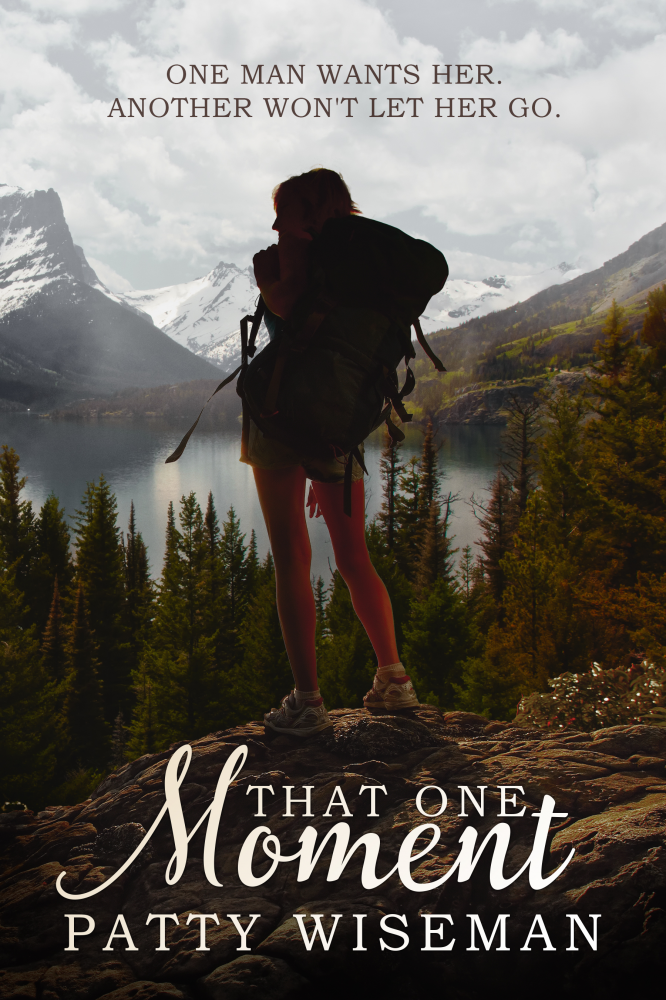 FEATURED BOOK: That One Moment
AUTHOR: Patty Wiseman
PUBLISHER: Y&R Publishing
GENRE: Contemporary Romance
SERIES OR STAND ALONE: Stand Alone
TARGET AGE: 18+
IT IS MY PLEASURE TO WELCOME AUTHOR PATTY WISEMAN TO THE OVER 50 WRITER. PATTY'S WRITING JOURNEY PROVES THAT IT IS POSSIBLE TO REVISIT THE DREAMS OF OUR YOUNG ADULTHOOD AND MAKE THEM COME TRUE IN OUR SENIOR YEARS.
PATTY IS OFFERING A GIVEAWAY! SIMPLY LEAVE A COMMENT BELOW TO ENTER THE DRAWING FOR A PRINT OR EBOOK COPY OF THAT ONE MOMENT.
STARTING OVER
by
Patty Wiseman
Remember those high school or college days? The dreams you had. The goals you set. Oh, you were going to conquer the world! I remember. And then, life happened.
What did you do with those dreams? Tuck them away? Forget about them?
Or did you dust them off and look at them with new eyes, new excitement, new energy?
I found myself about to retire from a twenty-five year career in finance and I was uneasy. What did this mean for the rest of my life, exactly? I raised my children, enjoyed my grandchildren, was a good wife, and good employee. What's next?
Someone said to me, "You should write a book!"
And I did.
I was sixty-two when I published my first book, sixty-three when I received my first award for that same book. It was a second-place award in the Forward National Literature Awards, but hey, I'll take it! I also won the essay contest sponsored by The Authors Show called Fifty Great Writers You Should Be Reading. All in my first year as a published author.
I was stoked!
The next year, I published the second book in that series and received a first-place award with the Texas Association of Authors. And the year after that, another first-place win with the third book in my series with the Texas Association of Authors.
These awards reassured me I was on the right track and I was kicking myself for not pursuing a writing career in the first place. But, here is what I realized when I truly thought about it. I wasn't ready back then.
What I bring to the table with my writing, now, is experience. Life had to happen so I could put all those pieces together to enrich my writing ability. My Vintage Series is based on stories my grandmother told about growing up in the 1920's, about her arranged marriage during the mob world of Detroit, MI. I took those stories I remembered as a child and fashioned a four- book series, soon to be five.
But, I didn't stop there. I wanted to write a contemporary romance. A story had burned in my mind for a long time. So, I began. By now, I'd learned the ropes. Joined a writing group, rubbed elbows with other writers, entered contests, took online writing classes. I felt ready to move from my comfort zone of my vintage books to something more contemporary. As of May 2017, That One Moment is published! I took a page from childhood. Backpacking trips were my father's passion and we spent many a summer learning survival skills and living high in the mountains of Mt. Rainier. I loved those memories and fashioned a story of a strong woman with vulnerabilities of the heart. Backpacking. That one idea blossomed into a contemporary romance.
But, that's not all!
We live in the country. Last year, we experienced torrential floods and from that experience I fashioned a children's book. Our rescue of two baby foxes gave me the idea and it is now in the hands of the publisher.
In six years, I have published six books, with several more in the works and am loving every second of it.
Today, I am sixty-eight years old and loving my second career. I have no plans to stop writing. Everywhere I turn I find more ideas. I'm like a kid in a candy store. Most of the time I reach back in my past and find ideas, but certainly, I'm finding them in real time, too.
The trick is to continue to learn. Resurrect that dream from your high school or college days, learn all you can about it, and take a step to make it come true. We are enriched with experience. We are like a fine wine and become better with age. Now is the time! Share your experiences, put them to use. Dust off those dreams.
My favorite quote is from Dolly Parton: "Find out who you are and do it on purpose."
It may take us a lifetime to accumulate the tools we need to inspire the world, but once you find out who you really are the world opens up and life really begins. All that came before brought you to this place.
I've been asked many times to speak to women's clubs, senior clubs, all kinds of organizations. It's a joy for me to motivate people and show them life really can begin after fifty.
Blurb for That One Moment:
Ricki Sheridan travelled a long way to seek refuge at Wolf Den's Lodge high in the mountains after a devastating betrayal. Heartbroken, she signed up for a survivalist backpacking trip to live off the land and forget.
An injury on the first day puts her in the capable hands of the handsome trail boss, Kory Littleton. The attraction is instant, mutual, and terrifying. She trusted her emotions once and vowed never to make the same mistake again.
Kory's heart, trampled and bruised, is unprepared to ever love again, until his unexpected reaction to Ricki reveals some things are worth taking a chance on.
When evil finds its way back into Ricki's world, their fragile bond is tested, forcing them to face their greatest fear: can a wounded heart ever trust anew?
Betrayal. Desire. Revenge. Which one prevails?
DON'T FORGET TO LEAVE A COMMENT TO BE PLACED IN THE DRAWING TO WIN A COPY OFTHAT ONE MOMENT BETWEEN NOW AND SUNDAY, JULY 30TH AT MIDNIGHT MDT.
Patty Wiseman is a native of the Seattle, Washington area, but makes her home in East Texas with husband Ron and crème lab, Cutter. She has 2 children, 12 grandchildren, 2 great-grandchildren. Her heart leans toward stories of intrigue with a touch of romance featuring strong women who overcome difficult obstacles. Six years after retiring at 62, she has 6 books to her credit with more on the way. An avid bowler, with a 150 average, her bowling league is an instant book signing event. "Motivate others, it will come back to you."