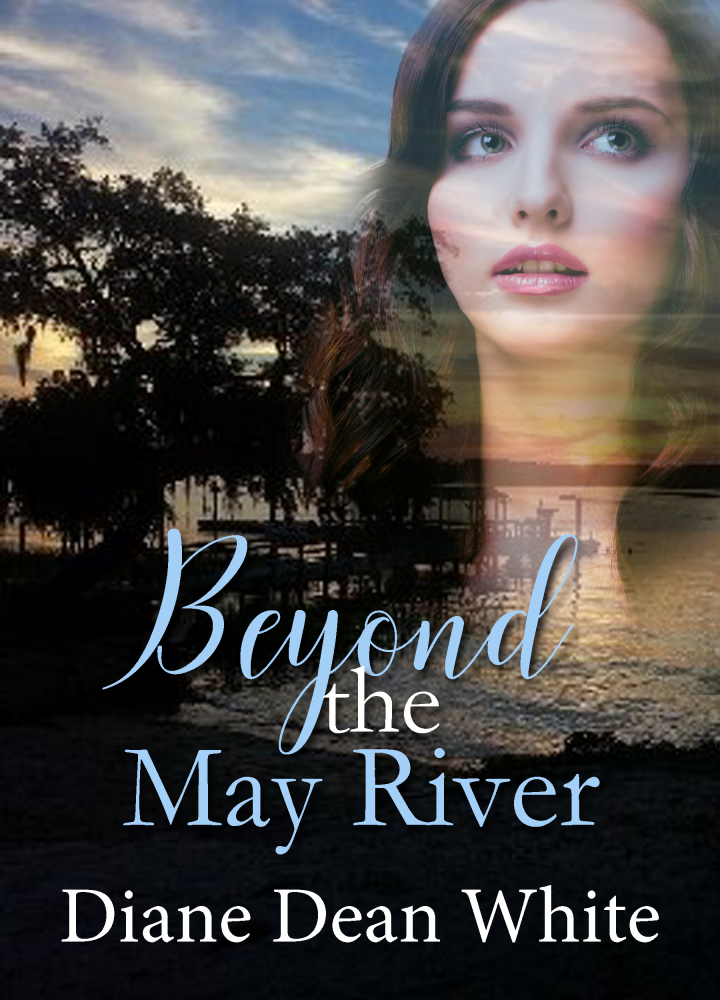 FEATURED BOOK: Beyond the May River
AUTHOR: Diane Dean White
PUBLISHER: Winged Publications
GENRE: Inspirational romance/suspense
SERIES OR STAND ALONE: Stand alone
TARGET AGE: over eighteen
IT IS MY PLEASURE TO WELCOME AUTHOR DIANE DEAN WHITE TO THE OVER 50 WRITER. DIANE SHARES HOW LESSONS LEARNED FROM OUR ANCESTORS CAN ENRICH OUR WRITING AND OUR LIVES.
DIANE IS OFFERING A GIVEAWAY! SIMPLY LEAVE A COMMENT BELOW TO ENTER THE DRAWING FOR A COPY OF BEYOND THE MAY RIVER.
CONNECTING WITH THE PAST
by
Diane Dean White
There are so many areas of writing and where one can use their talents. I started out in junior high with an old black manual typewriter. I wrote poems and short stories just for me. (I probably showed them to my grandmother since she was always interested in them) When my hubby's work took us to a southern town I answered an ad about newspaper reporting, and I was hired and had a column called Yankee Viewpoints. I covered hard news, city council meetings, and enjoyed interviewing people for feature stories. When we returned to Michigan I was a busy Mom with three young children. I did some stringer work for newspapers, and also wrote donor appeal letters for non-profit organizations. When the kids were out of school I was hired by a magazine to write weekly columns, and did that for four years. But there is also an area in writing not many people think about, hopefully more today than in years past. And that's researching ancestral history.
I don't think teenagers today are aware of how important it is to learn from older people. They usually have their cell phone on their hip and talk with others, even someone in the same room. Yet it's so important to have time with older people; take a video and ask questions going back as far as they can remember. Once they are no longer with us, the memories and family history are lost forever.
I was fortunate to have a loving grandmother who over thirty years traced her family history from the pre-revolutionary war period to present date. She completed this in the early 80's and had books printed up to give to family members. She used an old Royal manual typewriter that had been mine, and sent out questions to people to seek more information. Often she never heard back, but finally computers became popular in libraries and she was able to trace a little more that way. She encouraged me when our children were young to write to family, some I knew others I didn't, from my dad's side. His father was from Canada and one of twelve, and came over to Michigan when he was fifteen with his family. I sent out letters asking for information; names, dates, married to, etc. I had a great response because most of these relatives were older and had information and were happy to share. Life continues. While raising our children, and a good 20 years later, I remembered the history my grandmother encouraged me to do. She found information on some of the family I was researching, because she lived in the Michigan thumb area, and that's where many family members from Canada had moved to.
When our youngest was in college I delved into my grandfather's background, his sisters and brothers and his mother, who was an only child, to have twelve of her own. It was sad to learn that two older sisters came down with diphtheria in the same time frame and were both recently married. They died within two weeks of each other, which one relative said almost killed their mother. But she had other younger children and continued to have babies over 20 years. The reason for their move to Michigan, my great-grandfather lost his lumber mill in a fire, and they had family and a place to go to in Sanilac County.
I was amazed at how the puzzle fit together and I was able to trace and have information on each of the eleven siblings of my grandfather. Many had and continue to have children, but many also came to a halt as the girl didn't marry or the son was killed in a war. I made arrangements to have a Dean Family Reunion. Relatives from Canada and many who moved states away came, and we had a wonderful summer day with games, contests, and gifts for those who came the furthest, the oldest, etc. We had swimming and our daughter and hubby taught everyone how to do the "Macarena." I gave each family a booklet that I had of the history I had researched, and I put together a large chart showing the heritage and started at the top with the person I was able to find beyond my great-grandfather. Little green wooden magnets, in the shape of a tree, and the name and date were also gifts. It was a beautiful day and many relatives including my parents are no longer with us and now with the Lord. I'm so grateful I wrote to the older family members, and kept that information; because they truly held the key.
Blurb for Beyond the May River
Brianna is pledged in a marriage that would merge money, but is she really in love? Short trips overseas stir her heart for people and places so different from her own, but it stirs even more fervently for a godly man who shares her passion for the "less fortunate." Although a gifted and successful interior decorator, is the mission field her real calling? Will she follow God's leading and give herself to the life and the man she truly loves? And will her parents understand if she does? Enjoy a heart-warming romance along the May River and exotic lands far beyond, as Brianna learns to obey her faith and her heart.
DON'T FORGET TO LEAVE A COMMENT TO BE PLACED IN THE DRAWING TO WIN A COPY OF BEYOND THE MAY RIVER BETWEEN NOW AND SUNDAY, AUGUST 6TH AT MIDNIGHT MDT.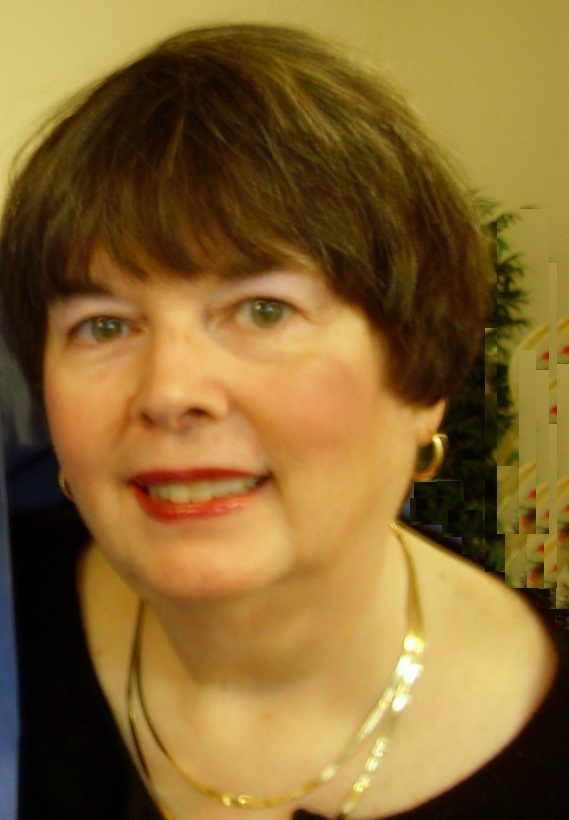 Diane Dean White started her writing at an early age, but it wasn't until her husband's work took them to a small southern town she wrote her first column, Yankee Viewpoints for a local newspaper. Returning to her home-state of Michigan, she did stringer work over the years, ancestral history, and donor appeal letters for non-profit organizations. Diane became a columnist for a weekly magazine, for four years. She is the author of over three-hundred short stories. Her books to date are: Carolina in the Morning, On a Summer Night, Texting Mr. Right, Winter Wonderland , This Side of Heaven, and Stories from a Porch Swing, Lilacs in May, Journey of Redemption, and her latest release, Beyond the May River. She and hubby, Stephen, have been married for forty-five years, and they are the parents of three grown children and three grand-gals, and live in the Sunshine state.
Connect with Diane online: