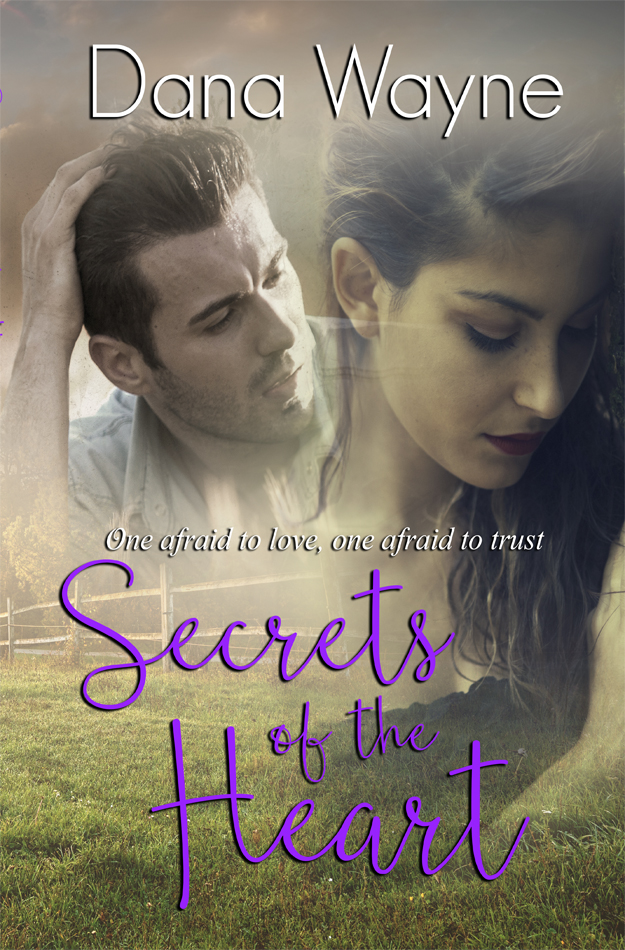 FEATURED BOOK: Secrets of The Heart
AUTHOR: Dana Wayne
PUBLISHER: Self-Published through BookBaby 2016
GENRE: Contemporary Romance
SERIES OR STAND ALONE: Stand alone
TARGET AGE: over 18
IT IS MY PLEASURE TO WELCOME AUTHOR DANA WANYE TO THE OVER 50 WRITER. DANA SHARES HOW HER LOVE OF WRITING BEGAN AND WHAT SET HER ON HER WRITING JOURNEY.
DANA IS OFFERING A GIVEAWAY! SIMPLY LEAVE A COMMENT BELOW TO ENTER THE DRAWING FOR EITHER AN EBOOK OR A PRINT SIGNED COPY OF SECRETS OF THE HEART.
THE WAY IT ALL BEGAN….
by
Dana Wayne
"A sharp clip-clop of iron-shod hoofs deadened and died away, and the clouds of yellow dust drifted under the cottonwoods and over the sage." This is the opening line of Riders of the Purple Sage by Zane Grey, my father's favorite book, and the very first book I ever owned.
Daddy loved paperback westerns. He had a stack of them beside his favorite chair and read every day. I can still remember sitting in his lap as he read passages of his favorites to me. I don't know if it was the words he read or perhaps how he read them, but they painted a picture so vivid I could see it in my head.
And that's when I knew I would one day become a writer, too. It's easy to have a dream, especially when you are a child, but it's much harder to bring it to fruition as an adult.
In my youth, I wrote mainly poems and short stories. As I grew older, I branched out and added newspaper articles and items for anthologies put together by various writers groups. While those things were fine for honing my skills, they didn't quench the thirst I had for writing.
A series of events had me unemployed at age 49. Talk about a life changer. Being that age in a job market geared for twenty-somethings is beyond scary. After four months of being told I was over-qualified for the job, I finally found one I loved, and maintained until I retired in 2013.
During those four months, however, something wonderful happened. I needed something positive to focus on instead of being unemployed. And then one day, an idea for a story popped in my head. I began writing down things, scenes, ideas, characters, whatever came to mind. Some of it made sense, most didn't, but it kept my mind focused on getting that story down. I scribbled on notebooks, napkins, sticky notes, whatever was around when I thought of something. My husband purchased a used typewriter for me and I began to type out my thoughts.
That story changed and evolved over the years, and it wasn't until I retired that it gained a life of its own. It's a love story about second chances, healing and the power of love.
Secrets of The Heart is that story. I was sixty-six when it released last year. It took me years to get it done, but I did. And I self-published it, too, which is another story in itself!
I never thought it would see the light of day but it did, because I never gave up on my dream. Even when life got in the way, my dream was still there, hovering along the edge of my vision, never out of sight. I have now published two books and am working on a third. I am living my dream.
There is no age limit on achieving what you want. The only limitation is your persistence. I read a quote somewhere that has stuck with me: If you can dream it, you can achieve it. I am proof that is so. Don't give up. Whatever your dream is, persevere, and you will succeed.
Dream on!
Back cover blurb for Secrets of the Heart:
Nurse Tori Morgan believes comforting patients as they transition from this world to the next is her life's calling. Emotionally scarred by personal tragedy, she seeks refuge with a remote assignment in Montana. She loved once, she could never love again, and protects her heart as fiercely as she protects those entrusted to her care.
When Wade McBride's plan to hire a nurse for his mother unexpectedly goes awry, he is forced to do the unthinkable; persuade a total stranger to pretend to be his fiancée.
Bulldozed into working together, sparks ignite, but old wounds run deep and danger is closer than they think. The line between deception and reality blurs, compelling them to look beyond the pretense and take the biggest risk of all.
But can love born of secrets and lies survive the truth?
DON'T FORGET TO LEAVE A COMMENT TO BE PLACED IN THE DRAWING TO WIN A COPY OF SECRETS OF THE HEART BETWEEN NOW AND SUNDAY, AUGUST 13TH AT MIDNIGHT MDT.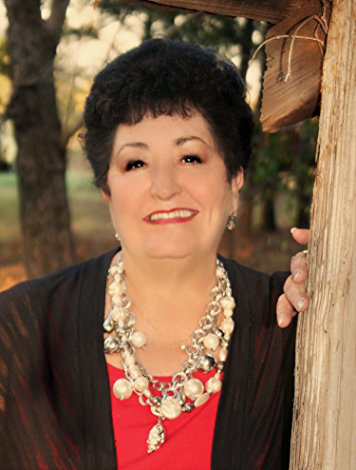 Awarding winning author Dana Wayne is a sixth generation Texan and still resides in East Texas with her husband of 39 years (and counting), a Calico cat named Katie, three children and four grandchildren. She routinely speaks to book clubs, writers groups and other organizations as well as coordinating multiple writing events, such as conferences and workshops, and appears on numerous writing blogs.
Her debut novel, Secrets of The Heart, was awarded The Best In Texas for Contemporary Romance from Texas Association of Authors, was a finalist for the 2017 Scéal Award for Contemporary Romance, Reviewers Top Pick and chosen as Top 10 Books to Read This Winter by Books & Benches online magazine. Her second book, Mail Order Groom, released in April 2017, garnered 5-Star Reviews from Readers Favorite and Books & Benches and was selected as Reviewers Top Pick by Books & Benches.
Affiliations include Romance Writers of America, Texas Association of Authors, Writers League of Texas, East Texas Writers Guild, Northeast Texas Writers Organization, and East Texas Writers Association.
Feel free to connect with Dana on social media or through her website. She looks forward to hearing from you!
Website .