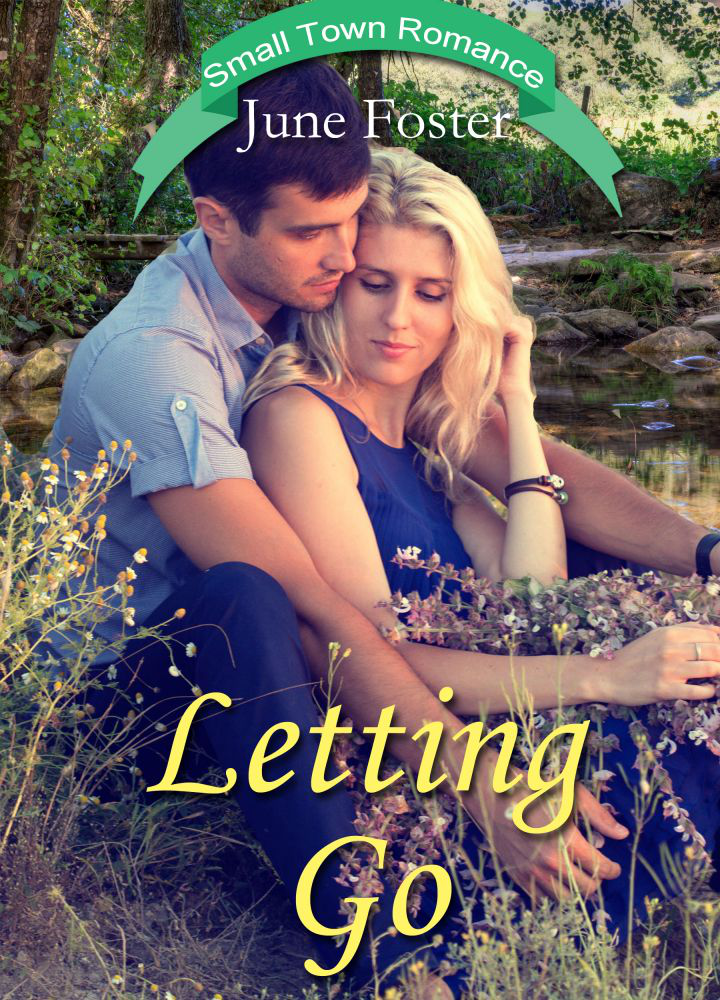 FEATURED BOOK: Letting Go
AUTHOR'S NAME: June Foster
PUBLISHER: Forget Me Not Press
GENRE: Contemporary romance
STAND ALONE OR SERIES: Sequel Prescription for Romance (releases in fall)
TARGET AGE: 21+
IT IS MY PLEASURE TO WELCOME AUTHOR JUNE FORSTER BACK TO THE OVER 50 WRITER. JUNE SHARES WHY, IN THIS WORLD FILLED WITH DISTURBING EVENTS, SHE FEELS CONFIDENT THAT A BRIGHT FUTURE AWAITS.
JUNE IS OFFERING A GIVEAWAY! SIMPLY LEAVE A COMMENT BELOW TO ENTER THE DRAWING FOR A AN AUTOGRAPHED COPY OF LETTING GO.
WHAT DOES OUR FUTURE HOLD?
by
June Foster
I can't help but think about the unfortunate events taking place in our world and in my own life. The state of our government, my family members and their lives, my own circumstances. God gave me a melancholy personality so I admit, the future seems daunting sometimes.
The United States is experiencing a moral decline. Some of my own family members use the Lord's name in curse words in their daily conversations as if they aren't offensive to Christians like me, and more likely to God. Gay couples pop up everywhere on cable TV, including HGTV's shows. In fact, I have family members who are deceived about their sexuality. The number of abortions in the US is shameful. These are only a fraction of the examples I could cite.
Funny thing, though. I would be doing a lot of those things right along with the world if it weren't for my Savior's love for me—and the rest of mankind. At my age, I would be consumed with fear about my future and losing friends and loved ones. But most important, I'd be worrying about what happens after I leave this earth.
But thankfully, I know where I'll spend eternity, and I look forward to it. Jesus said, "I am the way, the truth, and the life." John 14:6. When I asked Him into my life forty-three years ago, I trusted that He was the way. His truth has guided me all these years, and I am certain I have eternal life. Praise God.
Though I witness deception, lies, murder, anger, and self-centeredness in this world, someday my future won't hold these things. The life will be joyous, filled with peace, truth and the presence of God. These certainties sustain me until I see Him face to face.
Praise be to Him who said to the wind and wave, "Quiet! Be still!" Mark 4:39.
Back cover blurb for Letting Go:
Pastor Zackary Lawrence lost his wife and unborn child when an embolism took her life. After questioning God why, Zack couldn't find the will to continue as pastor at Oak Mountain Bible church in his small town of Oak Mountain, Alabama. But when his parents encouraged him to continue his work, he reluctantly returned to the pulpit. Now, six months later, the congregation has dwindled to less than a handful, and Zack witnesses the closing of the church's doors. Desperate, he takes a job at the local hardware store and reluctantly moves in with his parents.
Though Ella Russell had secretly been in love with Zack since high school, her hopes were shredded when he returned from seminary, accompanied by a wife. Trying to forget the only guy she'd ever loved, she threw herself into her profession as a high school counselor, working with rebellious youth. When Zack's wife died, Ella grieved with him. Now as one of the few remaining members of Oak Mountain Bible Church, she tries to encourage Zack yet abandons her dream of a future with him. But when she drops by the church, the worst has happened. She finds a distraught Zack locking the doors for good with the bank's immanent foreclosure.
Can God resurrect Zack's life and allow him to finally discover the woman he's always loved? If Ella entrusts her heart to Zack, will he shatter her hopes once more?
DON'T FORGET TO LEAVE A COMMENT TO BE PLACED IN THE DRAWING TO WIN AN AUTOGRAPHED COPY OF LETTING GO BETWEEN NOW AND WEDNESDAY, SEPTEMBER 13TH AT MIDNIGHT MDT.

An award-winning author, June Foster is a retired teacher with a BA in education and MA in counseling. June has written fifteen Christian romances with more to come. June enjoys writing stories about characters who overcome the circumstances in their lives by the power of God and His Word. Connect with June online: