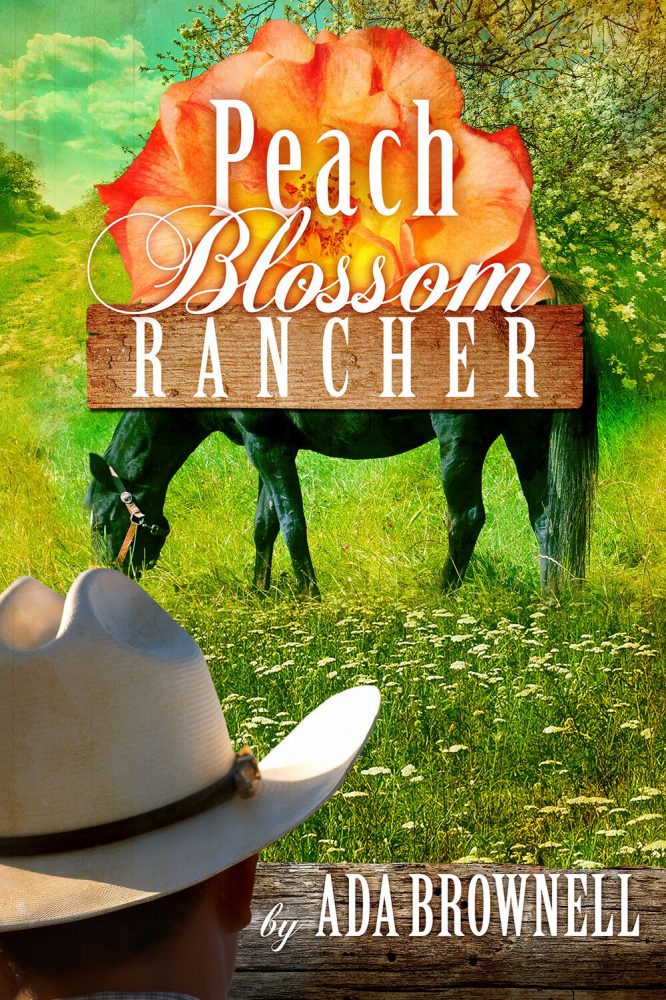 FEATURED BOOK: Peach Blossom Rancher
AUTHOR'S NAME: Ada Brownell
PUBLISHER: Elk Lake Publishing Inc.
GENRE: Historical Suspense
STAND ALONE OR SERIES: Second in the Peaches and Dreams series
TARGET AGE: 15-100
IT IS MY PLEASURE TO WELCOME AUTHOR ADA BROWNELL TO THE OVER 50 WRITER. ADA TAKES A LOOK BACK AT HER LIFE AND SHARES HOW GOD DIRECTED HER FOOTSTEPS ALONG THE WAY.
ADA IS OFFERING A GIVEAWAY! SIMPLY LEAVE A COMMENT BELOW TO ENTER THE DRAWING FOR A COPY OF PEACH BLOSSOM RANCHER.
LOOKING BACK: THE FUN IN GROWING OLDER
by
Ada Brownell
I'm originally from Colorado and it always was great fun to go as high as we could on a mountain and look back at the places we'd been.
I grew up at the foot of the Colorado National Monument and I've seen the wonderful panoramic views of the amazing valley and the wonder it evokes in me as I stare at deep space below and then realize I can see nearly all the way to Kansas on the right. You can see miles of the valley floor with its amazing rock formations when you stop and walk to the rim of drive-outs on Serpents' Trail.
Toward the west, on the left, you might see where I was born, in a little white house only a mile or so from the mountain. I might be able to pick out the church we attended and where my husband and I were married in 1953. The church where I gave my life to Jesus, where I had been a Sunday school teacher and youth leader. The first church where I wrote about some of their amazing testimonies.
Looking back at my long life is similar to taking in the view from a mountain. It's amazing how God worked everything together for good—even when I thought we had missed God's will as my telegrapher husband was forced to work all over the mountains and even in the Utah desert.
Such a time was Thompson, Utah, population 90, four bars which held the only places to buy groceries; no Christian friends; and the nearest church was 38 miles away in Moab, Utah.
But I can now see God was with us, directing our footsteps. We drove those 38 miles on Sunday nights (my husband worked Sunday mornings), and eventually God did a work in me, sent me a wonderful Christian gal my age named Doris to help, and we started a Sunday school in the Thompson schoolhouse. The kids came.
I would probably have never been a writer or a newspaper reporter if I had not lived in Thompson. I became a correspondent for the Grand Junction Daily Sentinel and even found news in Thompson. There I began to seriously write for and sell to Christian publications.
Moving frequently with my husband's railroad job helped me learn to adjust, make new wonderful friends everywhere, and opened new areas of ministry. Minturn also was a special place where I also was youth leader and made life-long friends. Two teenagers in my small Sunday school class in Leadville made serious commitments to God and later entered the ministry. One became a writer and his book has gone all over the world. I worked for The Leadville Herald Democrat.
Eventually we landed in Arvada, a suburb of Denver, where I continued to write and teach, and then after staying home with the children, we landed in Pueblo where I worked until retirement for The Pueblo Chieftain. Now we live in Missouri, where I write devotions, books and articles.
We have been exceedingly blessed by God, family and friends. Many of my firsts came after I was 50. That's when I began writing novels.
Vestal and Howard Goodman used to sing the song, "I wouldn't take nothin' for my Journey Now," and that's how I feel.
I submitted my life to the Lord in my teens. God gave me much to write about, and the journey was filled with joy—even the difficult times. His Spirit led, and I followed: "For the promise is to you and to your children, and to all who are afar off, as many as the Lord our God will call" (Acts 2:39).
©Ada Brownell 2017
Blurb for Peach Blossom Rancher
A handsome young man with a ranch in ruin and a brilliant doctor confined to an insane asylum because of one seizure. Yet their lives intersect. How will they achieve their dreams?
John Lincoln Parks yearns for a wife to help make the ranch all it should be after his uncle, a judge, ravaged it before he was murdered. John has his eye on his sister Jenny's elegant matron of honor, Valerie MacDougal, a young widow. But Valerie, a law school graduate, returns to Boston to live since her little son was born. John and Valerie write, he's kissed her a few times, but while in Boston Valerie and one of her father's law partners try to get three patients wrongfully judged as insane out of the Boston asylum—and they spend a lot time together.
Will John marry Valerie or Edwina Jorgenson, the feisty rancher-neighbor who has been in love with John since they were in grade school? Edwina's father is in a wheelchair and she's taking care of their ranch. John tries to help and protect this neighbor who has a Peeping Tom whose bootprints are like the person's who dumped a body in John's barn. But John and Edwina fuss at one another constantly. Will John even marry, or be hanged for the murder?
Released Aug. 1, 2016 by Elk Lake Publishing Inc.
The Peach Blossom Rancher, an historical romance is the sequel to The Lady Fugitive, second in Peaches and Dreams series
Here's a comment from Deirdre Lockhart at Brilliant Cut Editing: "By the way, I want Polly to live near me. Not just for the food, which made my mouth water, but she made my spirit sing too. I feel my absolute faith a little stronger after living with her and Abe this week."
Buy Peach blossom rancher here
DON'T FORGET TO LEAVE A COMMENT TO BE PLACED IN THE DRAWING TO WIN A COPY OF PEACH BLOSSOM RANCHER BETWEEN NOW AND SUNDAY, OCTOBER 15TH AT MIDNIGHT MDT. (US MAINLAND ONLY, PLEASE)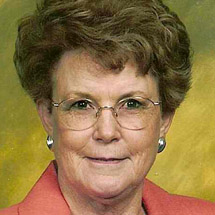 When Ada Brownell sat down to write The Peach Blossom Rancher, the sequel to The Lady Fugitive and book two in The Peaches and Dreams series, she drew from her experience growing up in Colorado's Peach Country near Grand Junction, picking peaches and working in a packing shed.
In addition, she uses some of what she learned as a journalist on her beat covering a mental hospital, a former asylum, for The Pueblo Chieftain.
Ada Brownell blogs and writes with Stick-to-Your-Soul Encouragement. She is the author of six other books, and more than 350 stories and articles in Christian publications. She now lives in Missouri, a beautiful state except for tornadoes and chiggers..
Connect with Ada online:
SUBSCRIBE TO PATTI'S BLOGS ON HER HOME PAGE.