FEATURED BOOK: Smoky Mountain Brides
AUTHOR'S NAME: Pam Watts Harris
PUBLISHER: Mantle Rock Publishing
GENRE: Contemporary romance
STAND ALONE OR SERIES: Stand alone
TARGET AGE: teen through adult
IT IS A PLEASURE TO WELCOME AUTHOR PAM WATTS HARRIS TO THE OVER 50 WRITER. PAM SHARES HER JOURNEY FROM AVID READER TO AUTHOR AND EDITOR.
PAM IS OFFERING A GIVEAWAY! SIMPLY LEAVE A COMMENT BELOW TO ENTER THE DRAWING FOR A COPY OF WINNER'S CHOICE OF SMOKY MOUNTAIN BRIDES OR AIMEE.
From the moment I discovered the magic of books, I wanted to write my own stories. Throughout elementary school, junior high, and high school, I wrote stories and poems that I shared with my friends and family. I wrote plays that my friends and I performed. I started countless books that were never finished. I wrote for two newspapers as a features writer. I took journalism in college (and made a "B" – ouch!), creative writing in high school, subscribed to Writers Digest, and purchased books on the craft of writing.
Raising two sons, teaching school, working as a school principal for seven years, and being a wife/mother/daughter/church member/community member took most of my time and all my energy. Untold stories still danced through my head, and I'd start one, maybe even finishing fifty pages, and then cast it aside when I hit a point that I couldn't push through. Writer's block.
I wasn't comfortable writing what was selling, either. I wasn't going to write books with profanity, sexually explicit scenes, or story lines that pushed or supported what I believed was morally wrong.
Then I discovered the world of Christian fiction. Lisa Wingate's Word Gets Around was the first book I read in that genre, and I was hooked. I was even more intrigued when a fellow educator in my town, Sandra Robbins, gained notoriety for her books. I was attending a leadership conference in Nashville, and while sitting alone in my hotel room, I gave her a call, just out of the blue. I told her I was interested in writing, and that's when it began.
She invited me to attend a local writers' group meeting, and I did. We meet once a month in a central location, and we are a close group. At first, it was tough. I listened at the meetings and absorbed everything, trying to learn all I could. Critiques were painful. I had so much to learn. I still do, but my knowledge increases with every critique and every edit. As a matter of fact, one of the members of the group is the owner of Mantle Rock Publishing, and it was Mantle Rock that published my first book. I was 58.
The Ghosts of Graceland is a book targeted to girls ages eight to 12, a mystery set in Memphis. Its sequel is Music City Mayhem, set in Nashville. My third book, Aimee, a historical western romance, was released in June, and my fourth, a novella, will be released Oct. 17. The novella is one of two novellas in the book and is entitled Smoky Mountain Brides. My heroine, Kyla, is best friends with the heroine of the other novella, and both are contemporary romances.
I have one other project in the works, and I am now working as an editor for Mantle Rock. Editing other writers' projects is enjoyable and helpful to me as a writer, and for someone who loves to read, it's a lot of fun as well!
Smoky Mountain Brides Blurb
Kyla Porter and Becki Hunley had been friends since childhood. They had gone to church and school together, even graduated from the University of Tennessee. They parted ways when Becki moved to Nashville, TN to enter the country music field. Later Kyla entered at veterinarian practice in Olive Branch, MS.
They had both dreamed of having each other as their maid of honor when they married. When they both find the man of their dreams and begin to plan their weddings, will they be able to fulfill their dreams?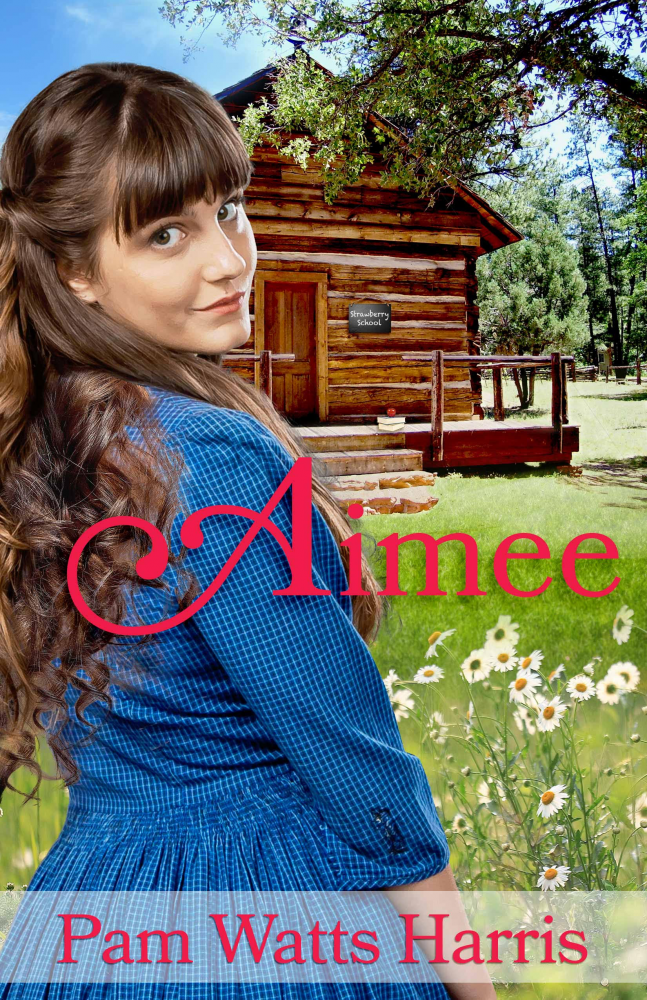 Blurb for Aimee
Aimee Winters has left her home in Memphis to live with her father in the Arizona wilderness, but the rugged living conditions and isolation are almost more than she can bear. It doesn't help that the handsome rancher, Levi Raines, seems to take a special delight in pointing out her weaknesses. Their relationship grows, but the shadow of their very different backgrounds and goals is ever present. Can they find common ground?
DON'T FORGET TO LEAVE A COMMENT TO BE PLACED IN THE DRAWING TO WIN A COPY OF WINNER'S CHOICE OF SMOKY MOUNTAIN BRIDES OR AIMEE BETWEEN NOW AND SUNDAY, OCTOBER 22ND AT MIDNIGHT MDT.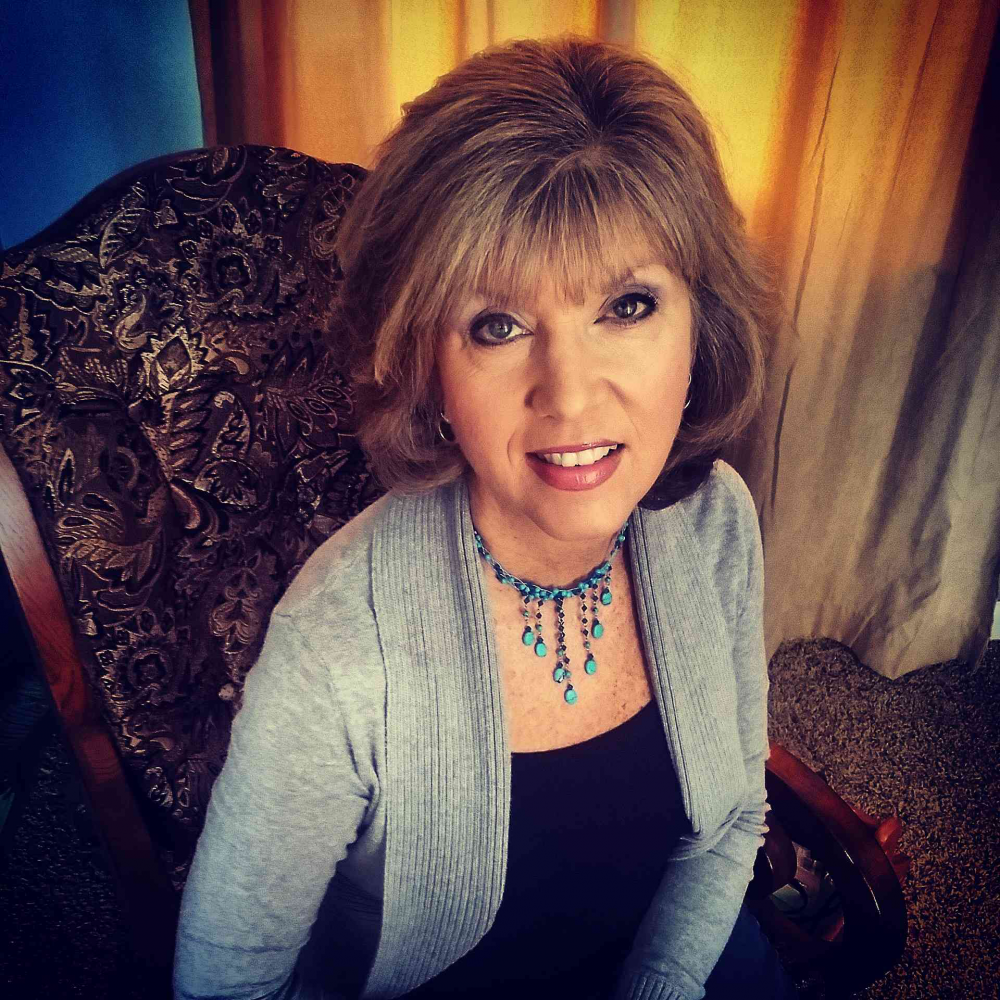 Pam Watts Harris is a former journalist, banker, and current educator who writes historical and contemporary fiction for females of all ages. She also works as an editor for Mantle Rock Publishing of Benton, Kentucky. A native Tennessean and past Arizona resident, she uses her personal experiences and observations to create characters that reflect the southern and western cultures with which she is most familiar. When she is not working or writing, she enjoys traveling, fitness activities, being outdoors, and of course, reading.
Her love of reading led to a love of writing at an early age, but her two sons were grown and gone from home when her first book, a 'tween book targeted to girls ages eight to twelve, was published. "Life just got in the way," she said. "I finally decided I was going to have to make the time, and the result is three completed books and a fourth one almost finished."
A licensed Spanish, French, and English teacher in Tennessee, she currently teaches French and theatre arts at the local high school, but she also encourages young writers to pursue their literary goals by sponsoring a creative writing club. In addition, she is an active board member of a branch of Dolly Parton's Reading Railroad Imagination Library, an organization that provides free monthly books to children from birth until age five.
She is a member of ACFW and Ken-Tenn Writers, and she has been asked to speak at numerous civic group and library events.
"Like" Pam Harris, author on Facebook and read more at www.mantlerockpublishingllc.com.