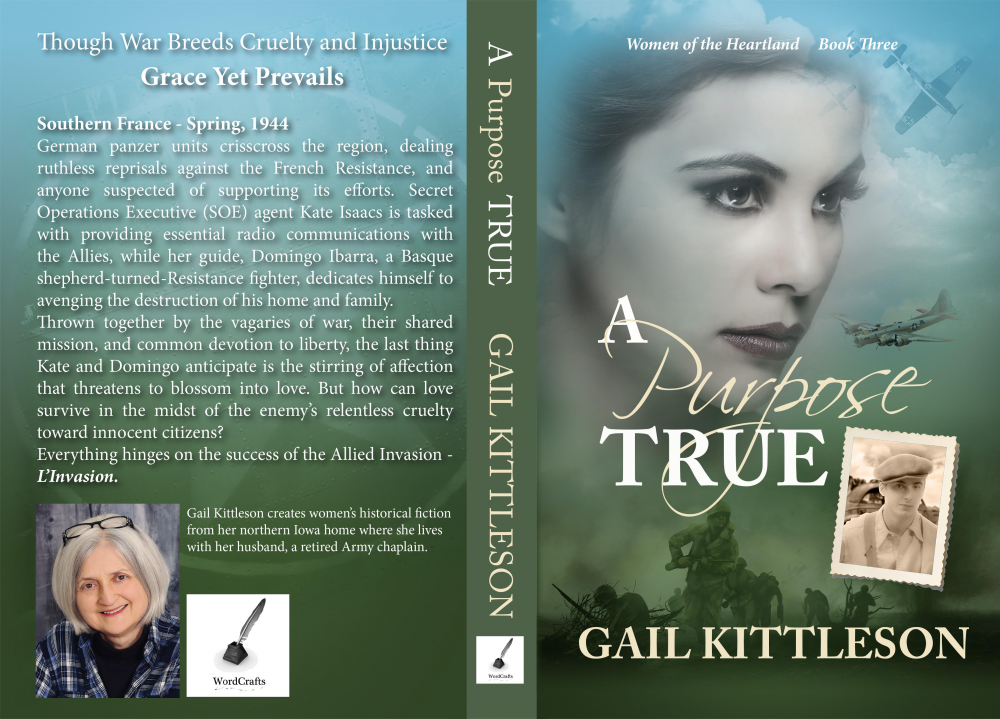 FEATURED BOOK: A Purpose True
AUTHOR'S NAME: Gail Kittleson
PUBLISHER: Word Crafts Press
GENRE: Women's Historical Fiction
STAND ALONE OR SERIES: Series - last book
TARGET AGE: mature women
IT IS A PLEASURE TO WELCOME AUTHOR GAIL KITTLESON TO THE OVER 50 WRITER. GAIL SHARES HOW SHE TRANSITIONED FROM A NON-FICTION WRITER INTO THE WORLD OF FICTION WRITING.
GAIL IS OFFERING A GIVEAWAY! SIMPLY LEAVE A COMMENT BELOW TO ENTER THE DRAWING FOR AN EBOOK COPY OF A PURPOSE TRUE.
MATURITY REQUIRED
by
Gail Kittleson
One of my favorite writing texts, The Art of Spiritual Writing (Vinita Hampton Wright/Loyola Press) instructs me in many vital ways. The title might indicate to some that this author focuses on non-fiction genres like memoir. That's true, but she also has taught me much about fiction writing.
Since for me, fiction came after memoir, I had quite a learning curve. I'm living proof that one can instruct college expository writing, yet still have a great deal to learn about fiction writing.
And this all took place after I turned fifty. A quote from this text points out the uniqueness of our vocation, whether as memoirists or fiction writers, and reflects my own spiritual journey.
"I believe that, for some of us, attempting to juggle fire is a life calling. A writer's task is to discover the names of things, and...to provide vocabulary by which the rest of us can name what God...is doing to us, for us, around us, and right inside us."
We can easily see how this applies to memoir writing, but gradually, I realized it also applies to fiction. Vinita also says, "Fiction writing is about storytelling, not teaching." This quote burgeons with meaning for us as authors.
If we come to the desk with a teaching agenda, our quest simply will not work. We are not here to build an argument or a system of teaching, as we might be in a non-fiction manuscript. Telling our characters' stories is now our priority, and if their stories stir or spur our readers' values, wonderful. But that's not our main task.
Humans, designed to problem-solve, will be disappointed if an author spoon-feeds them his values, no matter how well intended. Authentic characters and circumstances ground great fiction.
John Gardner, who wrote The Art of Fiction, says we as authors create a dream for the reader. Our task is to make that dream so riveting that the reader wakes up only at the end of the story.
What a mandate falls to us when we undertake this vocation! No wonder that completing the final sequel in my Women of the Heartland series exhausted me, or that carrying those characters around in my heart for so long seeped into my soul. The World War II atrocities they faced lurk so powerfully in my mind's eye, and at times this process felt like juggling fire. Fiction writing has changed me, even as writing memoir did.
Often, I've regretted how long it took to get my act in gear. But as I contemplate the very spiritual scope of fiction writing, I'm pretty sure the extra life experience of those "wasted" decades prepared me for this unique, intensive calling.
Blurb for A Purpose True:
Southern France - Spring, 1944
German panzer units crisscross the region, dealing ruthless reprisals against the French Resistance, and anyone suspected of supporting its efforts. Secret Operations Executive (SOE) agent Kate Isaacs is tasked with providing essential radio communications with the Allies, while her guide, Domingo Ibarra, a Basque shepherd-turned-Resistance fighter, dedicates himself to avenging the destruction of his home and family.
Thrown together by the vagaries of war, their shared mission, and common devotion to liberty, the last thing Kate and Domingo anticipate is the stirring of affection that threatens to blossom into love. But how can love survive in the midst of the enemy's relentless cruelty toward innocent citizens?
Everything hinges on the success of the Allied Invasion - L'Invasion
DON'T FORGET TO LEAVE A COMMENT TO BE PLACED IN THE DRAWING TO WIN AN EBOOK COPY OF A PURPOSE TRUE BETWEEN NOW AND SUNDAY, DECEMBER 17TH AT MIDNIGHT MST.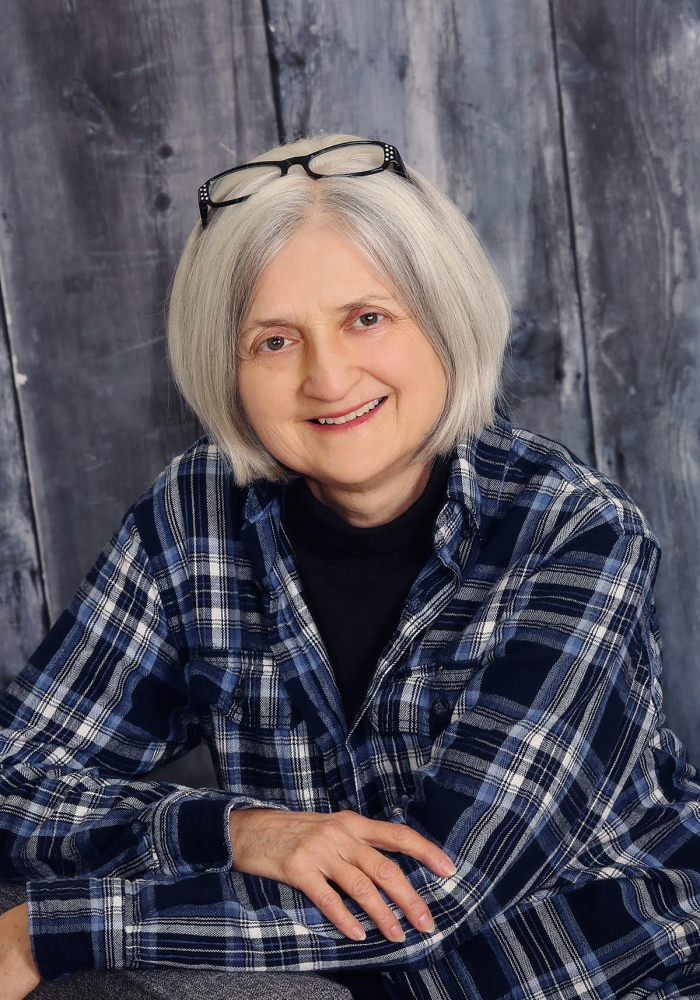 When Gail KIttleson is not steeped in World War II research, drafting scenes, or deep in an edit, she does a limited amount of editing for other authors. She also facilitates writing and creativity workshops, both in Iowa and Arizona, where she and her husband spend part of the winter in the amazing Ponderosa pine forest under the Mogollon Rim. Favorites: walking, reading, meeting new people, hearing from readers who fall in love with her characters.