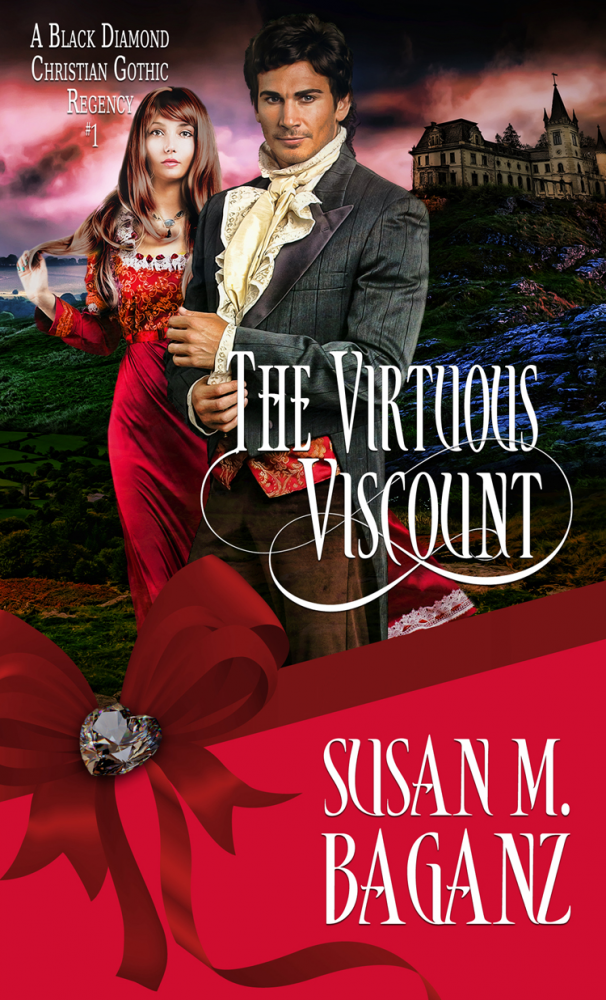 FEATURED BOOK: The Virtuous Viscount
AUTHOR: Susan M. Baganz
PUBLISHER: White Rose Publishing
GENRE: Christian Gothic Regency
SERIES OR STAND ALONE: Black Diamond Series
IT IS MY PLEASURE TO WELCOME AUTHOR SUSAN M. BAGANZ TO THE OVER 50 WRITER. SUSAN SHARES HER JOURNEY TO WRITING SUCCESS, DESPITE THOSE WHO SAID SHE WOULD NEVER GET THERE.
SUSAN IS OFFERING A GIVEAWAY! SIMPLY LEAVE A COMMENT BELOW TO ENTER THE DRAWING FOR A PRINT COPY OF THE VIRTUOUS VISCOUNT.
FIRSTBORN AND BEYOND
by
Susan M. Baganz
Even though I published my first full-length novel a few months before turning fifty, I'd been writing for years before that. My recently released book The Virtuous Viscount was the first novel I ever wrote. I never intended it to be the start of a series. I had no idea my darker-toned Regencies would be considered gothic! But here I am, in my 50's and my first ever attempt at writing has finally come to the world. Other books I've written have been published but this was my firstborn. The one I honed my skill on. Surprisingly enough, even though it has gone through more revisions than anything else I've written—I still love the characters and the story.
I wrote the book initially during NaNoWriMo (National Novel Writing Month, nanowrimo.org) in 2009. I had a blast, but it ended up being 117,000 words long and contained so many problems. The book later underwent a complete re-write to take out a plot point and character and to bring the word count under 90,000. What a learning experience—and tedious endeavor. I'm grateful I persevered because I've learned so many lessons along the way.
One of the biggest is that a writer needs to think long-term. It's not about the one book or the first day or week of release. There's a bigger picture I'm called to as an author. The very process of writing this novel reunited me with an old friend from high school. As a result of that, she came to Christ. She's never even read my book, which she jokingly refers to as a "bodice ripper". Um, I write Christian fiction, so my romances are free of any ripped bodices and intimate bedroom scenes!
Over the years I wrote other books and the Black Diamond Gothic series was born with an overarching storyline. Each book stands on its own but when read in order you see the journey this band of friends takes to fight a dark evil threatening England in the early 1800's. This isn't like Jane Austen's sweet romances.
After I wrote all the books and had them contracted, I was asked to write a novella which ended up becoming a prequel to the series. The Baron's Blunder is offered for free as an e-book only and was a fun romp of a story to write. The Virtuous Viscount, however, is the cornerstone on which the rest of the series is built. Also available is book two in the series: Lord Phillip's Folly. In 2018 the other three books will be released: Sir Michael's Mayhem, Lord Harrow's Heart and the final book, The Captain's Conquest. I hope readers will enjoy each individual story as well as the journey all my characters take in their quest to find true love while battling evil. I definitely enjoyed the process of writing them.
When I first started writing, some people put down my attempt to be an author. "You'll never be published. You'll never make money." With eleven published stories, I'd say I've proved the nay-sayers wrong. And life is more than the amount of money you make. That is not a measure of success. I'm glad I took the risk and followed the path God called me to. One is never too old to do that.
Age is a state of mind. I'm never guessed at my real age, but the secret is two-fold: 1) a good hair-color to cover the wisdom highlights. No need blinding people this early and 2) never act your age. Embrace life, laugh loud, and enjoy those moments with others that are so precious to us all.
What dream do you have? Do you have the courage to pursue it in spite of what others might say? What's stopping you?
Blurb for The Virtuous Viscount:
Lord Marcus Remington has decided it is time to find a wife. He didn't expect her to be in the wreckage of a carriage in the middle of a spring storm, but rescuing Miss Josephine Storm challenges his heart and very character of the man known as the Virtuous Viscount. But when the injured young woman weighs heavy on the viscount's mind, convention goes out the window.
As Miss Josephine Storm recovers her physical health, her heart is in even more danger. When the Black Diamond's plot to take over Britain puts Marcus and his friends in the criminal's cross-hairs, Josie's life is threatened. Marcus must chance losing her good favor and risk his virtuous reputation in order to save her life.
Can Josie believe in the man she thought she knew when the facts say otherwise?
DON'T FORGET TO LEAVE A COMMENT TO BE PLACED IN THE DRAWING TO WIN A PRINT COPY OF THE VIRTUOUS VISCOUNT BETWEEN NOW AND SUNDAY, DECEMBER 24TH AT MIDNIGHT MST. (within the USA only, please)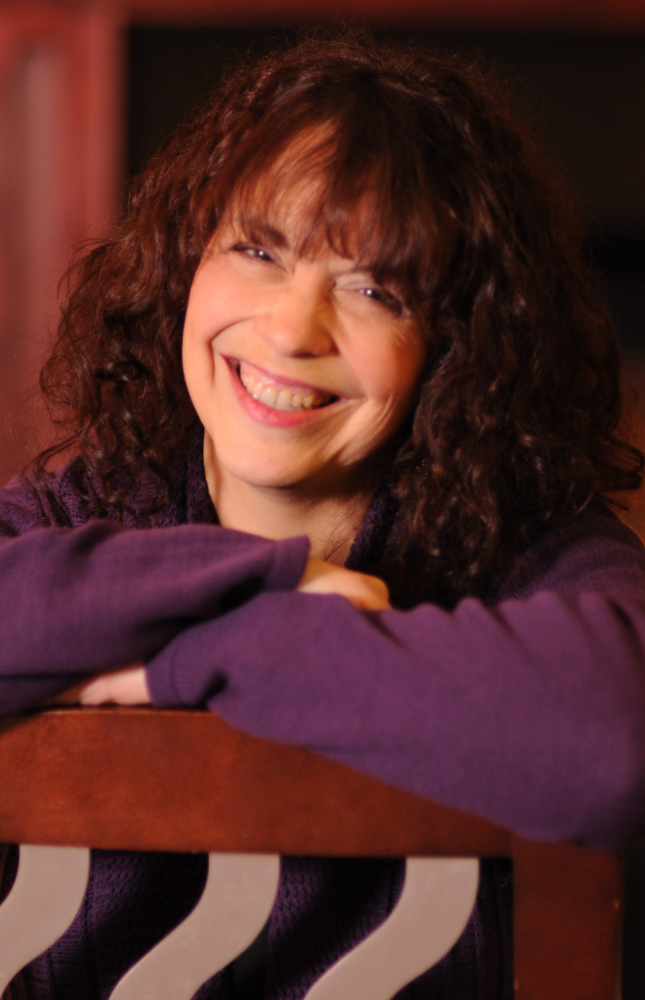 Susan M. Baganz chases after three Hobbits and is a native of Wisconsin. She is an Editor with Pelican Book Group.
Susan speaks, teaches and encourages others to follow God in being all He has created them to be. With her seminary degree in counseling psychology, a background in the field of mental health, and years serving in church ministry, she understands the complexities and pain of life as well as its craziness. Connect with Susan online: