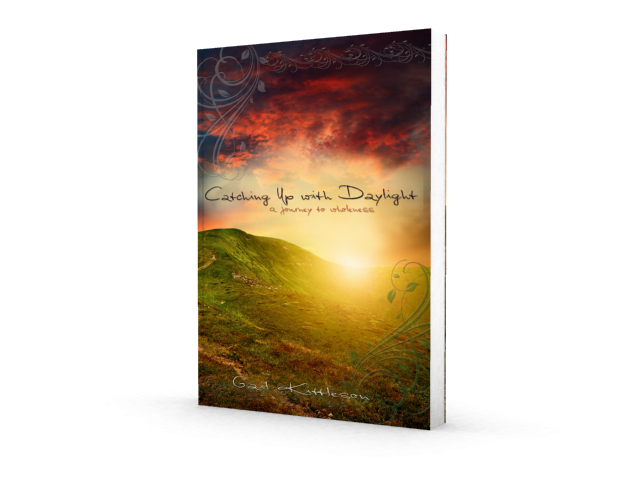 FEATUERED BOOK: Catching Up with Daylight
AUTHOR: Gail KIttleson
PUBLISHER: WhiteFire Publishing
GENRE: Memoir
SERIES OR STAND ALONE: Stand alone
TARGET AGE: Adult
IT IS MY PLEASURE TO WELCOME AUTHOR GAIL KITTLESON TO THE OVER 50 WRITER. INSPIRED BY THE WORDS OF A FRIEND, GAIL REFLECTS ON THE HUMOR, THE SADNESS, AND THE DIGNITY OF AGING.
WHITEFIRE PUBLISHING IS OFFERING A GIVEAWAY! SIMPLY LEAVE A COMMENT BELOW TO ENTER THE DRAWING FOR WINNER'S CHOICE OF A PRINT OR EBOOK COPY OF CATCHING UP WITH DAYLIGHT.
REFLECTIONS ON THE MUSINGS OF A FRIEND
by
Gail Kittleson
The other day, my friend reflected on aging in an e-mail. Her writing shows an incredible sense of humor and almost always makes me smile or produces an LOL moment. But this time, a note of sadness rode between the lines:
As the Jane I remember best slips away, the Jane I've always thought to be becomes more prominent, more accessible. I like her better, but I doubt anyone else does. She wears cowboy boots over her jeans and gaudy jewelry, her husband's shirts and an oversized purse.
As her hearing deteriorates, she smiles like she knows something. This new old silence is warm and welcoming in a world striving to be contentious. She doesn't know she uses the wrong word unless someone interrupts the monologue to tell her. Well! Can't they add 2 + 2 and at least try to come up w/ 5?
The best part of Jane's day is sometimes her goodnight dreams.
Note the positives here. Being silent can be a remarkable gift in a noisy world. And making errors, perhaps, isn't as horrible as we once thought. Once, we made a goal of being right, but life has taught us to avoid that dead-end road.
On closer look, through these short paragraphs runs another note—a tinge of dignity. Jane is who she is. She does her best and has no need to build her world around the misunderstandings of others. She's not apologizing for her shortcomings, and victimhood has lost its appeal.
Appeal? Yes, as we age, if we're fortunate, we arrive at a plateau where we can look back and see some emotional gain from our pity parties of old. We didn't see it then, but blaming others in the never-ending struggle provided us a little comfort.
What about those goodnight dreams? Jane points to the quiet time of evening, when we figure we've done all we can do for the day. Then, we reflect on the bright moments we experienced, the smiles and plusses on our platters.
Maybe we accomplished less than we planned, but at least we accomplished something. At least we come to this pause in the day's activity in peace. Maybe that's because we've gradually begun to accept ourselves, and even to lower our expectations a bit.
Above all, this friend of mine is still writing—even in this brief e-mail, she coins intriguing phrases—smiles like she knows something...this new old silence. Don't these short strings of words touch your heart and pique your literary sense? This New Old Silence—might make a good title for a book some day, eh?
I take my friend's insights as a gift, a very special one full of thoughtfulness and wisdom. She's been a faithful witness to my own writing journey, always encouraging, always good-natured, always positive.
We met about ten years ago at a writing conference, before any publisher had looked my way with serious intent, before I'd learned some hard lessons. And before some critical health concerns made writing way beyond difficult for Jane.
Yet she keeps on. Her novel, absolutely replete with originality and characters that truly grab you by the heartstrings, may never see publication. I'm not being negative—I still hope that readers everywhere will get a chance to fall in love with the remarkable world she is creating.
Yes, she's still at it, and every once in a while, sends a new scene my way. I never fail to marvel at her way with words and her unique down-home humor.
But even if her story never falls into loving readers' hands, she's writing—that's what counts. If there's anything all these years of applying myself to the discipline of writing has taught me, it's that.
DON'T FORGET TO LEAVE A COMMENT TO BE PLACED IN THE DRAWING TO WIN A PRINT OR EBOOK COPY OF CATCHING UP WITH DAYLIGHT BETWEEN NOW AND SUNDAY, JANUARY 28TH AT MIDNIGHT MST. (US citizens only eligible for print giveaway).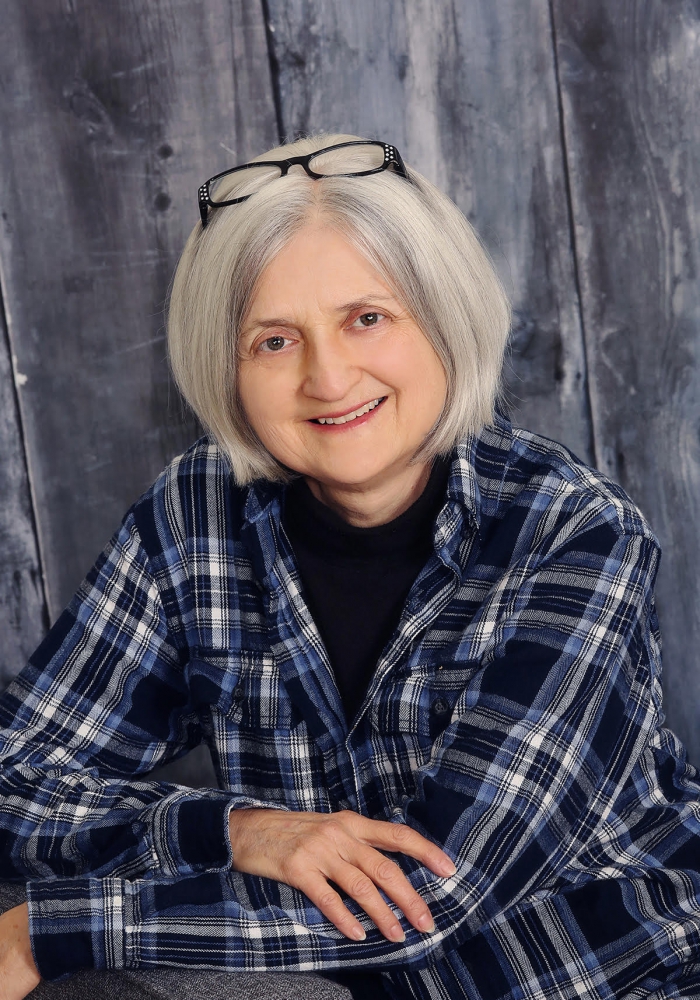 When Gail Kittleson is not steeped in World War II research, drafting scenes, or deep in an edit, she does a limited amount of editing for other authors. She also facilitates writing and creativity workshops, both in Iowa and Arizona, where she and her husband spend part of the winter in the amazing Ponderosa pine forest under the Mogollon Rim. Favorites: walking, reading, meeting new people, hearing from readers who fall in love with her characters.
Connect with Gail online:
SIGN UP FOR PATTI'S BLOG POSTS HERE