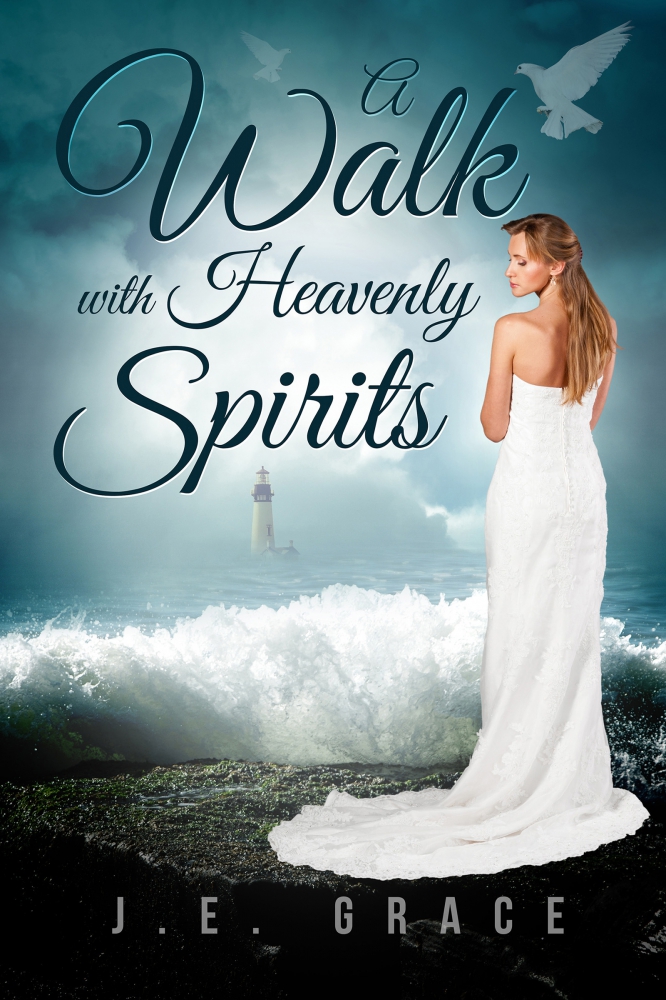 FEATURED BOOK: A Walk with Heavenly Spirits
AUTHOR: J.E. Grace
PUBLISHER: Amazon Digital
GENRE: Christian Inspirational/Romance
STAND ALONE OR SERIES; Stand Alone
TARGET AGE: YA or Adult
IT IS MY PLEASURE TO WELCOME AUTHOR J. E. GRACE TO THE OVER 50 WRITER. J. E. SHARES HOW AN OLD CLASSIC INSPIRED HER WRITING CAREER.
J. E. IS OFFERING A GIVEAWAY TO TWO WINNERS! SIMPLY LEAVE A COMMENT BELOW TO ENTER THE DRAWING FOR AN EBOOK COPY OF A WALK WITH HEAVENLY SPIRITS.
WHAT NOW? HOW DO I FILL THE REST OF MY LIFE?
by
J.E. Grace
This is the question I asked myself a few years ago after retiring from a career in real estate. I was 63 years old and had hobbies. I loved my art and writing. Maybe it was time to take it seriously, but I went through the usual self-doubt of, "What if I'm not good enough?"
I had faced a lot of challenges during my lifetime. I had raised four daughters on my own and struggled with my faith. I often asked, "Why do things have to be so difficult?" The answer was indeed self-evident even though I couldn't see it at the time. I hadn't walked the path God had chosen for me. My life had been a journey of bad choices and looking for guidance in the wrong places.
In 2005, during my real estate career, I was faced with a frightening choice. Do I have surgery for a brain aneurysm or let it run its course and hope it doesn't kill me? Supposedly, it wasn't in an area that was life-threatening at the time. Then they did another x-ray and found it was more severe than they initially thought.
Satan did his best to scare me out of having the surgery, telling me I would die if I did. And yes, I knew it was his voice. I spent the weekend praying for God to remove my fear and the day of surgery, he did. I made it through fine and returned to work a few days later. God is a God of purpose, miracles, and unconditional love.
That one incident in my life instilled in me a purpose to write, and my latest novel, A Walk with Heavenly Spirits is an extension of that. It's a work of fiction, but my struggles contributed to the traits of some of the main characters in the story.
I got my inspiration from, of all places, "A Christmas Carol." I thought, "Why not a Christian tale with Heavenly Spirits." Allison, my main character has visitations from Heavenly Spirits to lead her back to God after trying to do everything on her own and failing miserably.
I am currently working on my fifth novel. It's a Christian Suspense novel woven around an early 1900's abandoned mansion located in a fictitious Colorado lake town. The book is titled, Redemption at Shadow Lake. It's a tale of redemption, forgiveness and second chances.
All of my novels have an underlying Christian message of hope, faith, and love. I'm a follower of Jesus and find that my faith is what gets me through every day and over the significant hurdles in life, as well as, the usual everyday small bumps.
I too have been a broken person, but God uses the broken, and I finally found my true love and have been married for twenty-seven years. Even at 68, I feel I have a lot more to say and continue to write as God leads me. You're never too old to follow your dreams. Hang onto God, and the rest is a life filled with surprises beyond anything you can imagine.
Book Cover Blurb for A Walk with Heavenly Spirits:
Allison Stevens became a Christian at a young age. Then she makes a wrong decision that takes her on a collision course of disappointment and heartache. God loves her and wants her back, but Satan wants to keep her in a life of despair and lies.
Heavenly Spirits are sent by God to instruct and remind Allison of God's promises. Can she walk the path God intended for her and find the joy that's missing in her life?
A family she didn't know she had, a man grieving his loss, and a felon who wants her dead makes her life more complicated than ever. Can she find happiness outside of the chaos?
On the way back to God, she discovers that there are still struggles, but now she knows she isn't alone. God is with her. Can she stay strong and ward off the lies of the devil?
Amazon Purchase Link (Available in ebook and Paperback versions)
DON'T FORGET TO LEAVE A COMMENT TO BE PLACED IN THE DRAWING TO WIN AN EBOOK COPY OF A WALK WITH HEAVENLY SPIRITS BETWEEN NOW AND SUNDAY, FEBRUARY 18TH AT MIDNIGHT MST. TWO WINNERS WILL BE DRAWN!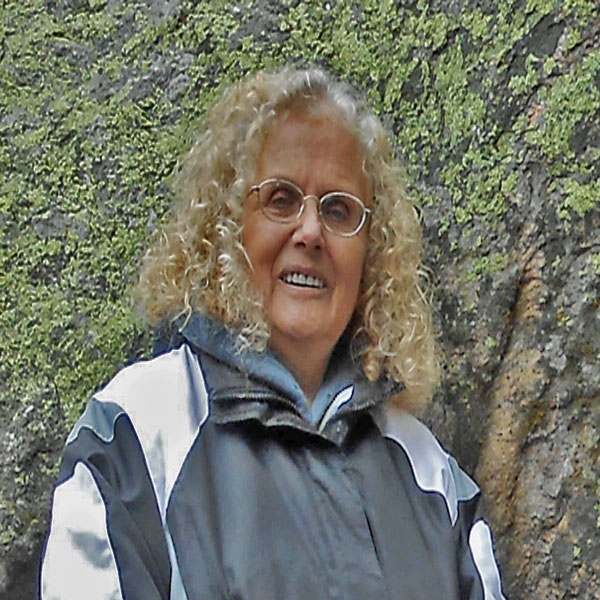 J.E. Grace was born and raised in California. At a young age, she was an avid reader which led to her interest in fiction writing and poetry. She writes mainly in the Inspirational Christian genre and continues to educate herself in the craft. All of her work has underlying Christian overtones which are a reflection of her faith in God.
In 2000 she moved to the Midwest with her husband and now calls it home. She loves the Missouri countryside and is amazed by the variety of landscapes that serve as inspiration for her artwork. She is an oil/pastel painter and digital artist. You can view her work in Fine Art America, Society 6 and Zazzle.
She retired from a career in real estate in 2012, to finally concentrate on her passions: writing and art.
She published her first novel, a Christian science fiction titled, "The Zarion-Saving Mankind in 2016 and her Pacific Cove Series of Short Reads: Haunted Visions & Testament of Faith. She is currently working on Book 3 in the Pacific Cove Series entitled, "Love's Enduring Legacy" and a Christian suspense novel titled, "Redemption at Shadow Lake."
Connect with J. E. online
SUBSCRIBE TO PATTI'S BLOGS HERE