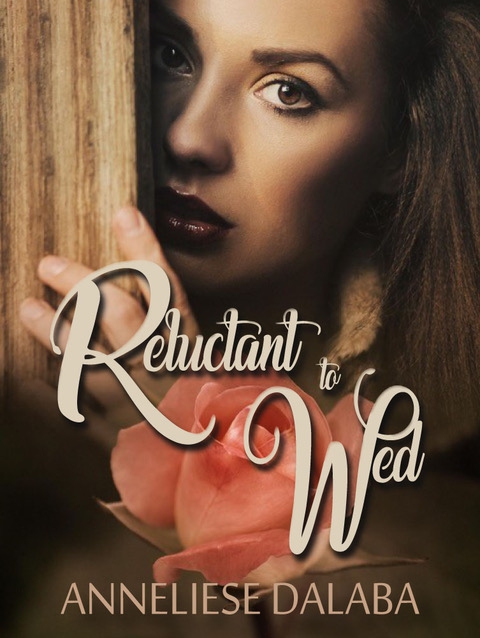 FEATURED BOOK: Reluctant To Wed
AUTHOR: Anneliese Dalaba
PUBLISHER: Self-Published
GENRE: Christian Historical Romance
SERIES OR STAND ALONE: First book in Arranged Marriage Series
TARGET AGE: 12-112
IT IS MY PLEASURE TO WELCOME AUTHOR ANNELIESE DALABA TO THE OVER 50 WRITER. ANNELIESE OFFERS INSPIRATIONAL ADVICE AS TO WHY IT'S NEVER TOO LATE TO ENTER A NEW PHASE IN YOUR LIFE.
ANNELIESE IS OFFERING A GIVEAWAY! SIMPLY LEAVE A COMMENT BELOW TO ENTER THE DRAWING FOR WINNER'S CHOICE OF A PRINT OR EBOOK COPY OF RELUCTANT TO WED.
WHY NOT START NOW?
by
Anneliese Dalaba
George Eliot said, "It's never too late to start what you might have been." I've taken her advice and have started a new phase of my life -- writing. Not just any writing. I've done that. I've written hundreds of letters, kept journals, written articles for newsletters, and so on. But what I haven't done is written the one thing that really interests me. A romance that helps to inspire, give hope, and hopefully even cause the reader to chuckle a bit. I've decided it's time to finally begin.
Since I'm over 50, it would be easy to make excuses. I'm certainly not young anymore, so why start now? I don't understand all the modern technologies, programs, and apps. What if people don't like what I wrote? How will I feel when I'm criticized? There are numerous excuses I could make, but what I can't get away from is this. How will I feel at the end of my life if I haven't pursued this dream?
If I live to be my parents' age, I may still have 30 or more years of life ahead of me. What will I do with those years? My nest is empty. I have more time on my hands, so perhaps it's time to start checking off items on my bucket list. One of the top items on that list is writing a Christian historical romance. And guess what? I did it! I published my first novel, Reluctant To Wed, at the end of June, 2017. My readers keep asking me when my next book will be published? They have become the wind beneath my wings and I've almost completed the first draft of the next book in the Arranged Marriage Series.
I have to admit that I have one regret about my book-writing journey, and that is that I wish I'd started sooner. Imagine how many books I might have published by now. On the other hand, the many years prior to turning 50 were certainly not wasted. I gained years of life experience and very possibly read thousands of books. Both the experience and the books have prepared me and have become a great resource for this novel-writing adventure I'm on. So perhaps I have nothing to regret after all. Maybe this is the perfect time for me to begin. I may never know for sure whether I should have started before 50 or after, yet one thing is certain, I will never have to regret not having started at all.
Is there something you have longed to do? Have you given up on your dream? Stop listening to the excuses in your head that tell you it's too late. Hopefully this post will inspire you and you will sense courage rise up in your heart. Begin dreaming again. But this time, make that dream come true.
"'For I know the plans that I have for you,' declares the LORD, 'plans for welfare and not for calamity to give you a future and a hope.'" Jeremiah 29:11 NASB
Blurb for Reluctant To Wed:
To keep her parents from losing their farm in Pennsylvania, Emma agrees to travel to England and accept her grandfather's offer to arrange a marriage for her with the Earl of Devonport. She secretly hopes a marriage to this stranger will lead to love.
To honor his father, Devon reluctantly agrees to marry Emma, but determines to keep her at arm's length. A marriage of convenience is satisfactory to the earl who wants no emotional ties. He needs an heir, but he refuses to bow to the whims and demands of a wife. He would prefer simply to provide a home and a generous allowance for her, but continue to enjoy his freedom.
Emma's straightforward and unpretentious manner draws Devon's admiration. Unfortunately, long-held fears are not easily overcome. Emma finds herself falling in love with him, but she's afraid of being in love alone. Can a mutual love develop and grow in this arranged marriage? When all hope seems lost, Emma must learn to trust God even if it means letting go of her dreams.
DON'T FORGET TO LEAVE A COMMENT TO BE PLACED IN THE DRAWING TO WIN A COPY OF RELUCTANT TO WED BETWEEN NOW AND SUNDAY, MARCH 25TH AT MIDNIGHT MDT. (US residents only for print copy eligibility please).
Anneliese Dalaba lives in Michigan with her husband of 30 years. She has been in full-time ministry beside her husband all of those years. He is the hero of her personal love story and her greatest encourager. She is a member of ACFW and ACFW Great Lakes Chapter. For many years, she worked as an administrative assistant and medical transcriptionist. After raising their two children, she is now experiencing the wonderful phase of grandparenting. She is an avid reader, and now an author of a Christian historical romance.
Connect with Anneliese:
SUBSCRIBE TO PATTI'S BLOGS HERE