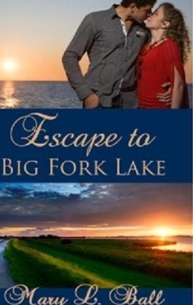 FEATURED BOOK: Escape to Big Fork Lake
AUTHOR: Mary L. Ball
PUBLISHER: Prism Book Group (now a division of Pelican Book Group
GENRE: Romantic suspense
SERIES OR STAND ALONE: Stand alone
(Redemption in Big Fork Lake is the follow-up with one of the important characters in Escape to Big Fork Lake)
TARGET AGE: 18-70
IT IS MY PLEASURE TO WELCOME AUTHOR MARY L. BALL TO THE OVER 50 WRITER. MARY SHARES HER THOUGHTS ON WHAT IT MEANS TO ACHIEVE WRITING SUCCESS LATER IN LIFE.
MARY IS OFFERING A GIVEAWAY! SIMPLY LEAVE A COMMENT BELOW TO ENTER THE DRAWING FOR AN EBOOK COPY OF ESCAPE TO BIG FORK LAKE.
THOUGHTS ABOUT THE "OVER 50 WRITER"
by
Mary L. Ball
Honestly, I've been conflicted with thoughts about The Over 50 Writer. Even though times are changing, the "older" generation often gets discredited. We've all heard the well-meaning comments designed to uplift. "You look great to be your age," or "50 is the new 30." As innocent as these words are they still single out a certain age group. When was the last time we heard, "You look great to be 30?"
Why am I rambling on about this? I suppose Patti's blog sparked me thinking about age. In my late 20's I thought I was unstoppable, but I look back and recall a couple of decisions I made that weren't seasoned with experience, which is one good thing about being a certain age
As I've fitted myself into the over 50 crowd, I've gained a stronger relationship with the Lord. For me, that is a top priority when it comes to making smarter choices. Don't misunderstand, there are still times when I could come to better decisions, but as I get older, I've discovered that situations seem less dramatic, a good thing about being over 50.
Another nice detail for us over 50 folks is that we become bolder. Situations don't intimidaate like they once did, great news for writers who fall within the timeline of 50 plus.
Writers, no matter the age have to put themselves out there. We must let our fictional babies go into the world, face rejection, and perhaps a few harsh critiques, but rest assured the over 50 writers have established the foundation to stand firm and continue the author's journey. No matter how long it takes.
I think back to my debut novel, which came about shortly after I hit the over 50 timeline, eight books ago. I chose to seek traditional publishing. The road wasn't easy. It took four re-writes and a year of submissions and rejections. Finally, Escape to Big Fork Lake was at a place needed, and Prism Book Group accepted my manuscript.
After Escape to Big Fork Lake was released (a year later), I was hesitant about telling readers and fellow writers my age. I suppose I was afraid they would think I was too old to begin tagging myself as an author. However, I soon discovered that I fit into the same mold as many of my fellow authors who were inspired to write in their later years.
If I could offer any advice to writers, regardless of age, it's to believe in yourself. Have faith in your unique writing ability and story. Also, don't stop writing because your commitments don't allow for you to lock yourself up in your home office for six hours a day. Work on your manuscript as you have time, even if that means only a few paragraphs, or page a day. How fast you reach "the end," doesn't matter. Continuing on the journey until you have a book in your hand is the goal. Then, the next novel will be easier to create.
I want to thank Patti for allowing me to be part of The Over 50 Writer. This has me reflecting on some stanzas from my favorite poem, "accept the things we cannot change, courage to change the things and the wisdom to know the difference". Serenity Prayer- Reinhold Niebuhr (1892-1971)
Blurb for Escape to Big Fork Lake
Will an inheritance bring new happiness or a trap for murder?
Bad luck seems to follow Sam Blacker. She loses her job and faces daily struggles keeping her drunken neighbor away from her.
When an unexpected inheritance gives her a chance for a new beginning, Sam, a city girl at heart, is hesitant. However, after a brutal attack she has no choice.
Making a decision that will forever change her life, she flees to the small fishing town of Big Fork Lake, Alabama and soon finds herself in the arms of Noah Frye. A tumultuous relationship with Noah sparks buried desires of the heart, even if he is a Christian, surely, she can get around that little problem.
As Sam and Noah's passion grows trouble lurks in the shadows, waiting and watching. Inescapable, Sam's bad luck returns when she stumbles upon a murder and becomes the only suspect.
Will she have to run again, this time to stay out of prison? Worse, will she lose the best man she's ever found? And what about the newfound hunger in her heart to know God—can she truly trust in Him?
Purchase Links
DON'T FORGET TO LEAVE A COMMENT TO BE PLACED IN THE DRAWING TO WIN AN EBOOK COPY OF ESCAPE TO BIG FORK LAKE BETWEEN NOW AND SATURDAY, APRIL 28TH AT MIDNIGHT MDT.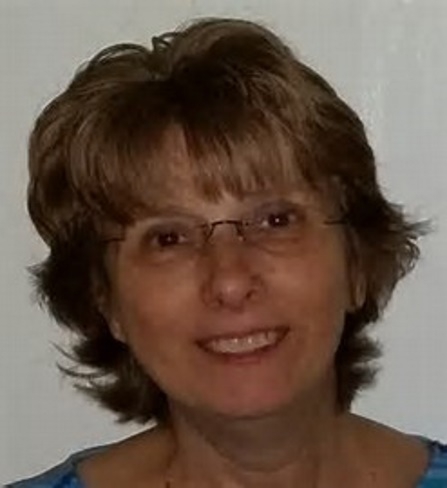 Mary L. Ball is a multi-published Christian author. Some of her novels include Escape to Big Fork Lake, Redemption in Big Fork Lake, Sparks of Love, and Thanksgiving Secret. She resides in North Carolina.
When she isn't working on her latest story, she enjoys fishing, reading, and ministering in song with her husband at various functions.
Connect with Mary online:
Visit Mary's singing ministry site
SUBSCRIBE TO PATTI'S BLOGS HERE