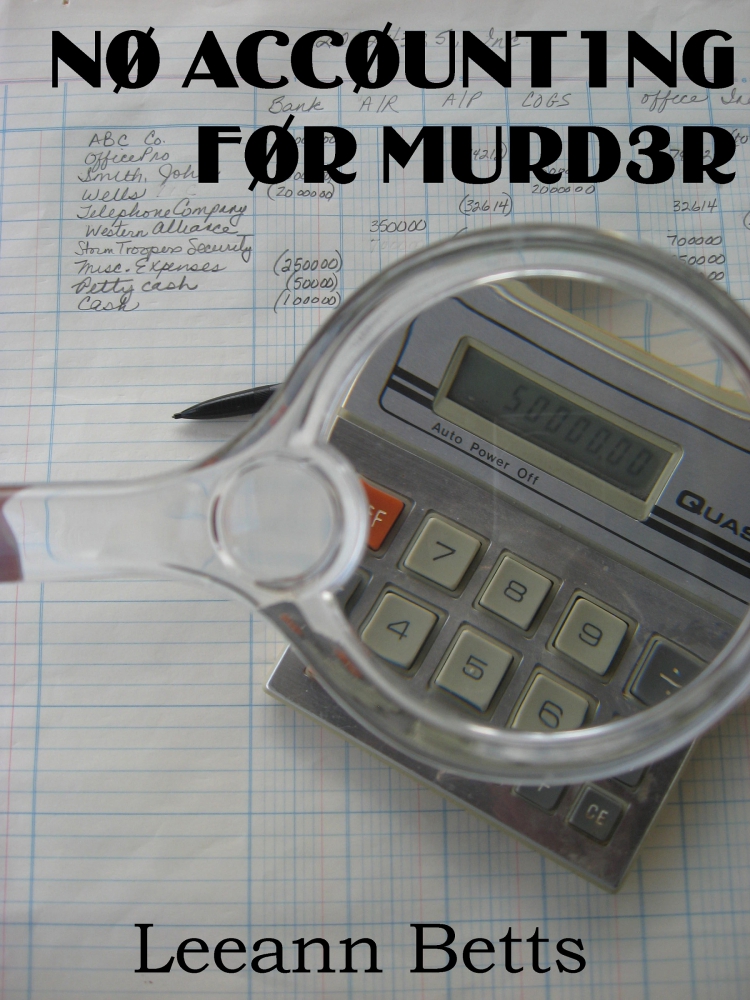 FEATURED BOOK: No Accounting for Murder
AUTHOR: Leeann Betts
PUBLISHER: PLS Bookworks
GENRE: Cozy Mystery
SERIES OR STAND ALONE: Series
TARGET AGE: 30-plus
IT IS MY PLEASURE TO WELCOME AUTHOR LEANN BETTS TO THE OVER 50 WRITER. LEANN SHARES WHAT SHE LEARED ABOUT THE MYTH THAT WRITING A BOOK IS AS EASY AS READING ONE.
LEANN IS OFFERING A GIVEAWAY! SIMPLY LEAVE A COMMENT BELOW TO ENTER THE DRAWING FOR WINNER'S CHOICE OF A PRINT OR EBOOK COPY OF NO ACCOUNTING FOR MURDER.
BETTER LATE THAN NEVER
by
Leann Betts
I seem to do a lot of things late in life. I graduated from college with an undergraduate degree when I was 36. I learned to swim at 38. I married at 40. Perhaps this is because my early years were spent in a wasteful and prodigal lifestyle. Perhaps it's because the Lord wanted to give me plenty of fodder for my books.
At any rate, I didn't write my first full-length novel until I was 44. I love to read, mostly mysteries and suspense, but all sorts of things, and I often wondered if I had just one full length book in me. I'd already spent about ten years writing children's stories, devotionals, greeting cards, poetry, and magazine articles.
Now, I figured, it was time to see if I was a real writer.
I heard about National Novel Writing Month, and figured this would be the perfect time to write a book. After all, how hard could it be?
Right.
Well, life got in the way, and I didn't get started until November 11th. And, as an avid list-maker, I was determined to write at least 50,000 words by the end of the month. Which, as it happened, meant I had to stay up until almost midnight to get it done. I wrote over 7,500 words that day.
The problem was that two days before that, I realized I didn't know whodunit, or why. I realized I didn't have any suspects, no clues or red herrings, and, basically, had spent 20 days wandering around.
It was a lot harder to write a book than to read one.
I see a lot of similarities to my life in this process. I tend to jump in without asking enough questions, so the only questions I asked before writing this story were: how hard can it be? And: do I have just one book in me?
I didn't expect the answers I got. Really hard. And no.
I don't have just one book. So far, I've had 23 books published, another 10 or so looking for good homes, and more stories than I might have time to write.
But here's what I learned along the way:
Just as in real life, a good book needs a plan
Just as in real life, a good book has a beginning and an ending. The middle is the really important and exciting part. But only if we pay attention.
Just as in real life, if we get to the end and don't know where we're going, we're in trouble.
Just as in real life, not everybody is going to like our story.
Just as in real life, our story is as good as the time and energy we invest in it.
Just as in real life, who we entrust our story to is critical.
I think you can see that investing ourselves in a good story—our life—is important. But even more critical is knowing that the Great Author—the One True God—has our story in His hands. And even when we make a mistake (a typo, a faulty plot twist, or a character's poor choice), He is there with the liquid paper, ready to start again.
Blurb for No Accounting for Murder, Book 1 in the By the Numbers series:
When a suspicious business tries to move into her small east coast town, Carly Turnquist, forensic accountant, is on high alert. And when she is offered a job that requires her to leave town immediately, is run off the road when she turns the job down, and learns her daughter is suspected of stealing from a school, Carly dons her investigative hat to stop a thief and deter a killer. But can she do that before time runs out?
DON'T FORGET TO LEAVE A COMMENT TO BE PLACED IN THE DRAWING TO WIN A COPY OF NO ACCOUNTING FOR MURDER BETWEEN NOW AND SATURDAY MAY 12TH AT MIDNIGHT MDT. (US winners only eligible for print copy).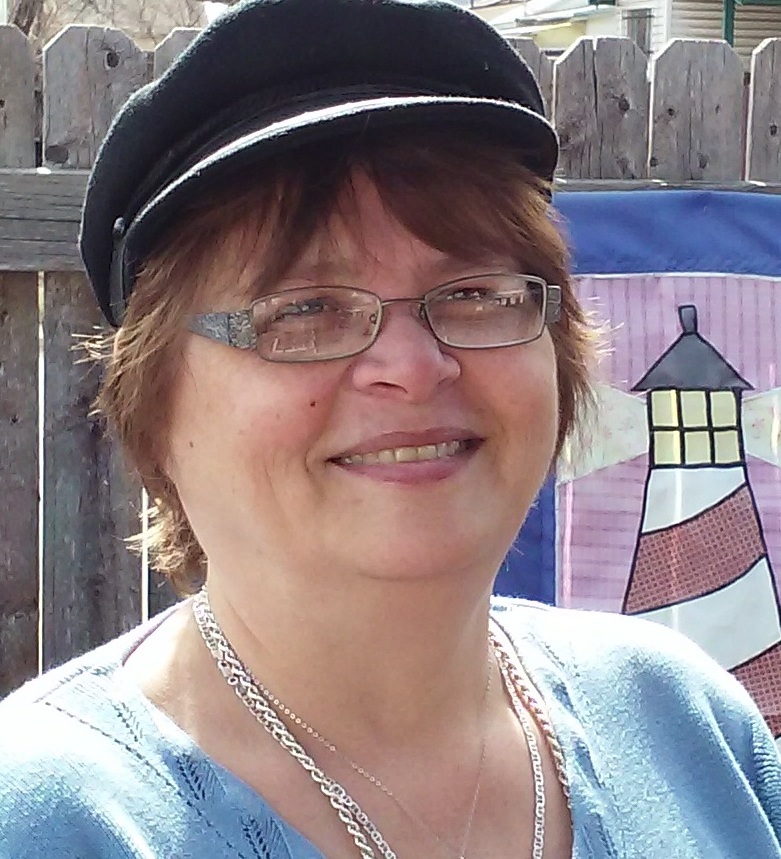 Leeann Betts writes contemporary suspense, while her real-life persona, Donna Schlachter, pens historical suspense. She has released seven titles in her cozy mystery series, By the Numbers. In addition, Leeann has written a devotional for accountants, bookkeepers, and financial folk, Counting the Days, and with her real-life persona, Donna Schlachter, has published two books on writing, Nuggets of Writing Gold and More Nuggets of Writing Gold, a compilation of essays, articles, and exercises on the craft. She publishes a free quarterly newsletter that includes a book review and articles on writing and books of interest to readers and writers. You can subscribe at www.leeannbetts.com or follow Leeann at www.AllBettsAreOff.wordpress.com. All books are available on Amazon.com in digital and print, and at Smashwords.com in digital format.
Website Receive a free ebook just for signing up for our quarterly newsletter.
Books: Amazon and Smashwords
SUBSCRIBE TO PATTI'S BLOGS HERE