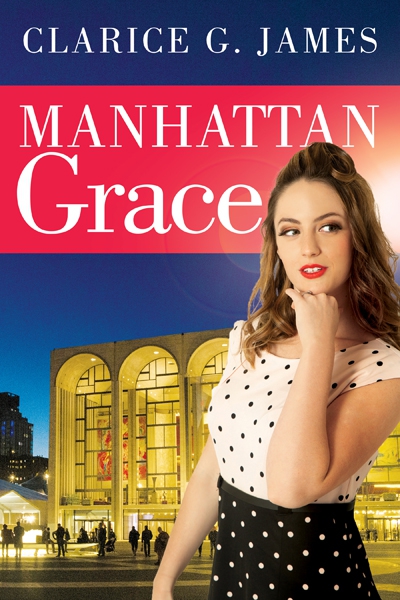 FEATURED BOOK: Manhattan Grace
AUTHOR: Clarice G. James
PUBLISHER: Elk Lake Publishing, Inc.
GENRE: Women's Contemporary Fiction
SERIES OR STAND ALONE: Stand alone
TARGET AGE: 30 on up
IT IS MY PLEASURE TO WELCOME AUTHOR CLARICE JAMES TO THE OVER 50 WRITER. CLARICE SHARES SOUND TIPS BASED ON WHAT SHE HAS LEARNED ABOUT HOW TO IDENTIFY YOUR READER.
CLARICE IS OFFERING A GIVEAWAY! SIMPLY LEAVE A COMMENT BELOW TO ENTER THE DRAWING FOR A PRINT COPY OF WINNER'S CHOICE OF ANY ONE OF CLARICE'S THREE BOOKS .
WHO'S YOUR READER?
by
Clarice G. James
Way over fifty the first time I attended a major writers conference, I was certain I'd be one of the oldest new writers there. My eyes opened wide when I realized I was closer to the average age of the attendees. Knowing I wasn't alone in my late start gave me courage.
After more conferences and multiple critique groups, my novel, Double Header won a publishing contract in a Jerry Jenkins Christian Writers Guild Operation First Novel Contest and was released by Mountainview Books in 2015. Party of One was published fifteen months later in 2017 by Elk Lake Publishing, Inc. That same publisher just released my third novel, Manhattan Grace, in May of this year.
Now I'm way over sixty ... and still writing.
Targeting my ideal readers was one of the early lessons I stumbled over. Publishers want their authors to know about "reader demographics," such things as age, gender, marital status, education, occupation, politics, race, religion … blah, blah, blah. As a new writer, I had no idea how to figure that out. I wasn't trying to be difficult; I just didn't have the wherewithal or finances to survey the population of the world.
Gradually, I came up with this simple concept: I write for people sorta like me.
Not a scientific conclusion, I admit, but I'm okay with it because I know myself. For starters, I write women's contemporary fiction because I enjoy reading women's contemporary fiction. (I also enjoy historical fiction, so I might get around to writing that one day too.)
I relate to protagonists over fifty because their life experiences can add depth to a storyline. Readers over fifty are more apt to read stories with older protagonists. (Most young people haven't figured out that fifty isn't old … and they probably won't until they get there.) However, since I believe characters of all ages and both genders help round out a story, I don't discriminate against any age, while still recognizing most of my readers may be over forty.
Before I had a book published, I researched other women's contemporary fiction authors (writing from a Christian worldview) to see what their fans had to say. Once my first book was published, my readers began to tell me personally what they liked and disliked about my writing—in person, through online reviews, and through their endorsements. I was able to create a tag line for my writing by choosing my new fans' three most commonly used words: Smart, Fun, Relatable Fiction.
One of my goals as a writer is to help readers determine if they would enjoy my books. No sense trying to trick someone into reading my women's contemporary story if they prefer fantasy, science fiction, or tension-filled thrillers. (Besides, what kind of book review would that prompt?) I've even added reader traits on my website as follows.
You may be one of my readers if you:
Appreciate CONTEMPORARY SETTINGS
Can accept PROTAGONISTS OF ALL AGES
Enjoy SURPRISES
Find HUMOR invigorating
Identify with FEMALE-CENTERED stories
Like a little MYSTERY or TWIST thrown in
Look for SPIRITUAL THEMES in faith-based fiction
Love SMART DIALOGUE
Prefer ROMANTIC THREADS rather than straight romance
Recognize that even HEROES HAVE FLAWS
Want RELATABLE CHARACTERS
Welcome QUIRKY TRAITS
God created writers with their own set of unique talents and traits. Stands to reason we'd enjoy writing different genres with characters as diverse as our readers.
So … who's your reader?
You made all the delicate, inner parts of my body and knit them together in my mother's womb.
Thank you for making me so wonderfully complex! It is amazing to think about.
Your workmanship is marvelous—and how well I know it. ~
Psalm 139:13-14 The Living Bible
MANHATTAN GRACE BOOK COVER BLURB:
When a door opens for Gracie Camden to leave Cape Cod and move to Manhattan as a nanny for a Juilliard drama instructor, she fully expects God to use her acting talent and launch her to stardom. She's been there been six months. What's taking him so long?
Seymour Kaufman relocates to New York City from Iowa due to a shortage of mohels (circumcisers) in the tri-state Messianic congregations. Secretly, he hopes to explore a deeper relationship with Metropolitan Opera star and fellow Moldovan, Polina Zelenka. Seymour is conflicted when he meets her less complicated, widowed cousin.
Meanwhile, fresh from Palm Beach, the Chief plans to cap off his short yet lucrative career as an international jewel thief with a multi-million-dollar heist during the Met's gala in Polina's honor. His usual modus operandi is to work alone—but this time is different.
While Seymour celebrates every closed door by believing God will open a better one, Gracie whines and wonders why God doesn't bless her plans. Gracie finally learns success is not about making it big in the Big Apple, but about living God's perfect plan for your life.
DON'T FORGET TO LEAVE A COMMENT TO BE PLACED IN THE DRAWING TO WIN A COPY OF WINNER'S CHOICE OF ANY ONE OF CLARICE'S THREE BOOKS BETWEEN NOW AND SATURDAY JUNE 16TH AT MIDNIGHT MDT. (Continental US entrants only eligible to win)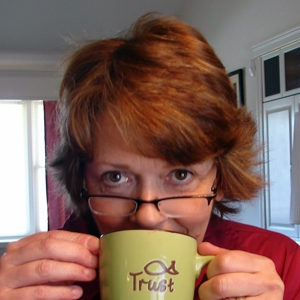 Clarice G. James writes smart, fun, relatable contemporary women's fiction from a Christian perspective. Manhattan Grace (Elk Lake Publishing, Inc., 2018) is her most recent novel. Her previous novels include Party of One (Elk Lake Publishing, Inc., 2017) and Double Header (Mountainview Books, 2015).
Clarice grew up on Cape Cod, but she and her husband David now live in southern New Hampshire. Together, they have five married children and ten grandchildren. When Clarice isn't writing, she's reading, encouraging fellow writers, participating in ladies Bible studies, or involved in a home decorating project.
Connect with Clarice online: