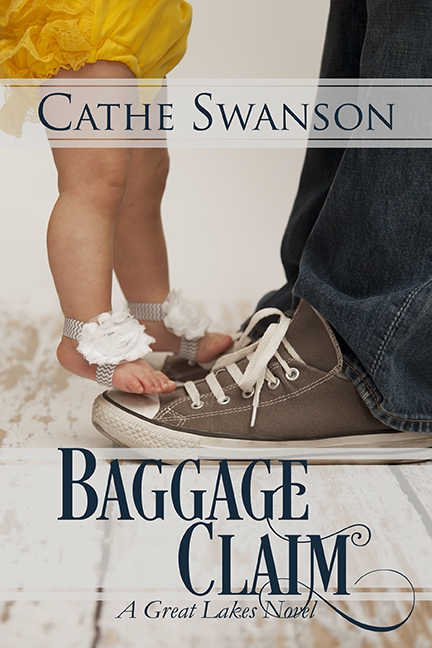 FEATURED BOOK: Baggage Claim
AUTHOR: Cathe Swanson
PUBLISHER: Independently published
GENRE: Romantic Suspense
SERIES OR STAND ALONE: First in series, standalone
TARGET AGE: adults
IT IS MY PLEASURE TO WELCOME AUTHOR CATHE SWANSON TO THE OVER 50 WRITER. CATHE SHARES THE REASONS WHY WRITERS IN THIS AGE GROUP ARE GOOD AT THEIR CRAFT.
CATHE IS OFFERING A GIVEAWAY! SIMPLY LEAVE A COMMENT BELOW TO ENTER THE DRAWING FOR AN EBOOK COPY OF BAGGAGE CLAIM.
WHY OVER FIFTIES MAKE GOOD WRITERS
by
Cathe Swanson
Like many women of a certain age, whether they become authors or not, I read a lot as a child. I wrote poetry and stories and kept a diary. And read a lot. I learned about the world outside my rural Minnesota home from books. I read Anne of Green Gables, Nancy Drew and Laura Ingalls Wilder. I read about princesses who lived in garrets or secret gardens or wore out their dancing shoes. Princes who climbed glass mountains to win the hand of fair maidens, witches who cursed innocent babies, and historical fiction from everywhere around the globe. As I grew into my teens, I read about Hobbits, elves and Narnia. Adventures awaited me at the tips of my fingers and all from the comfort of my home.
And then, right out of high school, I married a military man and began a nomadic and often challenging life. Our life changed every year – new homes, new people, new jobs, new pleasures and hardships. New activities, sports, friends and churches. Babies grew into grubby boys, homeschooled so they didn't have to continually change schools. Then they were off to college and the military, marrying, having babies of their own. And then… an empty nest. A more stable life. Not perfect, but easier.
THIS is why women over 50 can write.
It isn't because we read a lot of books as a child or have good imaginations. Women over 50 – whether life has been difficult or relatively peaceful and secure – have experienced many things in life that we can bring to our writing. Our plots, characters, settings and themes are richer because we have a broader range of knowledge and experiences. Our passions, beliefs and commitments have depth. Maturity. We've known birth and death, sickness and health, people of all ages and stations in life. We see through a longer lens, having witnessed changes in the world first-hand instead of only through books.
Write what you know?
We know a lot more now than we did when we were younger. A long life has provided most of us with enough material for a hundred books, and it has taught us the most important element of every story: the grace, the provision, the protection, the mercy, the lavish love of our great God that carried us through all of every experience we had – blessing or heartbreak.
Why write right now?
We have been given our lives – temporal and eternal – as a gift. It's a gift that comes not with strings, but with responsibility. We exist and write to glorify God. Our writing has depth and maturity because He has given us a full life. He has equipped us for this ministry.
Whatever your genre, you can glorify God. He can be glorified when you make people laugh, cry, think or sigh with happiness. Even in fiction, we are writing a testimony. Work to make your writing excellent and use your experiences to mentor upcoming generations. Like the adventures you enjoyed as a young boy or girl, use story to share those lessons.
Blurb for Baggage Claim:
Ben Taylor, widower and father of four lively children, enjoys his easy, uncomplicated life. He likes his work and has a competent nanny to manage his household. Everything is good until he decides to seek out his biological parents and discovers a family tree with tangled roots and broken branches. His comfortable life crumbles when he gets caught up in a criminal network of fraud and conspiracy at his new job. When Ben is forced into a dangerous alliance, he scrambles to find a safe situation and protection for his children before setting out to clear his name--all without getting himself killed in the process.
*** A nanny with a past... Becoming a nanny was the perfect solution when Teresa Cooper needed a place to hide ten years ago, but now that she's no longer in danger, she's ready to move on and make a new life for herself. When Ben asks her to take the children to an unknown relative in the Upper Peninsula of Michigan, she finds herself in hiding again, this time with four children in tow. As the children explore the wilderness of the Upper Peninsula, Teresa begins to wonder about God's plan for her future. Who is this stranger Ben trusts with his children? Why here? Can a city-bred nanny find joy in this wild corner of God's creation?
DON'T FORGET TO LEAVE A COMMENT TO BE PLACED IN THE DRAWING TO WIN AN EBOOK COPY OF BAGGAGE CLAIM BETWEEN NOW AND SATURDAY, JUNE 23RD AT MIDNIGHT MDT.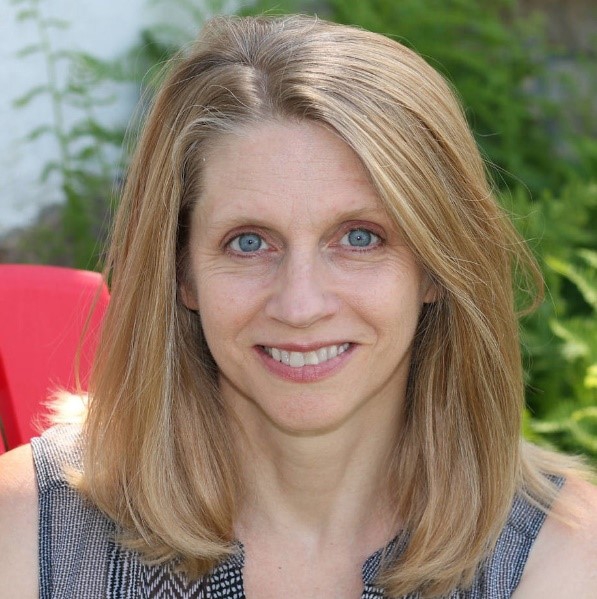 Cathe Swanson lives in Wisconsin with her husband of 32 years. They enjoy spending time with their family and being outdoors, kayaking, hiking, bird watching and fishing, but summer is short in Wisconsin, so it's important to have indoor hobbies, too. Cathe has been a quilter and teacher of quiltmaking for over 25 years, and she enjoys just about any kind of creative work, especially those involving fiber or paper.
Her family is growing steadily; she and her husband had three sons, and those boys all grew up and married delightful women and started producing grandchildren: four boys and three girls so far!
The long Wisconsin winters are perfect for writing and reading books! Cathe enjoys writing stories with eccentric characters of all ages. Her books will make you laugh and make you cry – and then make you laugh again.
Connect with Cathe online: