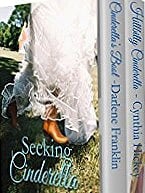 FEATURED BOOK: Seeking Cinderella
AUTHOR: Darlene Franklin and Cyntha Hickey
PUBLISHER: Forget Me Not Romance
GENRE: Contemporary Romance
SERIES OR STAND ALONE: series called Dynamic Duos
TARGET AGE: teen-adult
IT IS MY PLEASURE TO WELCOME AUTHOR DARLENE FRANKLIN TO THE OVER 50 WRITER. DARLENE SHARES SOME NEW WAYS SHE HAS LEARNED TO MARKET HER CREATIVITY.
DARLENE IS OFFERING A GIVEAWAY! SIMPLY LEAVE A COMMENT BELOW TO ENTER THE DRAWING FOR AN EBOOK COPY OF SEEKING CINDERELLA.
REINVENTING MYSELF—AGAIN
by
Darlene Franklin
I was 50 when my first book (Romanian Rhapsody) was published in 2004. Since then, I've had more than fifty individual titles published, as well as numerous collections.
The publishing world has changed a lot during that time. As with a lot of other authors, recent changes have hit my pocketbook pretty hard. I've been brainstorming new revenue streams without working harder.
For instance, I decided to seek partners to package stories together. I'm in numerous multiple-author collections. A two-fer has several advantages over that: I get a greater percentage of the total profit, with double the people to promote a single title. I've only done one so far, but early results are promising. Look below for the description of Seeking Cinderella.
For several years, I've colored dozens of pages from adult coloring books, with people saying they'd like to buy them – but I can't sell, because the picture isn't my work. Lately I've been writing poetry and I had an a-ha moment. Perhaps I could sell personalized poetry with photos, either free online or provided by my customer, provided in a file or printed and framed. I think it's a cool special-occasion gift, don't you?
God has all kinds of doors into writing nonfiction, and I keep looking for ways to put together a nonfiction book.
Is your writing career not turning out the way you expected? Be flexible. Experiment. I'm excited to see what God has in store for all of us.
Book Blurb for Seeking Cinderella:
Two romantic novellas where fairy tales do come true.
CINDERELLA'S BOOT
Cynthia Ellen Cooper—known affectionately as "Cinderella"—left her wedding boot in the dust when she ran away from her wedding to work on a sheep station in Australia.
Four years later, she's back home—and so is her ex-fiancé, now a DVM from Oklahoma State University. They reach a truce and work side by side in his father's animal clinic.
Cyn soon discovers she wants more—but she has to battle bad history and a demanding pet owner for Keith's attention.
How can Cinderella find a second chance at love?
HILLBILLY CINDERELLA
When Cindy Lou Hopkins turns twenty-five, life will get better. She knows it. She'll no longer be under the thumb of her stepmother Geneva or tormented by her stepsisters. She just has to stay alive that long.
The only kink in her plan for independence is the handsome Lance Moore she jokingly calls the town prince. A man who wants to get to know her better. A man Cindy isn't worthy to be in the same room as.
When Lance throws a barn dance, Cindy is determined to have one night with him that will carry her through the rest of her life. Can she set aside prejudices from a bygone time and embrace her happily ever after?
DON'T FORGET TO LEAVE A COMMENT TO BE PLACED IN THE DRAWING TO WIN AN EBOOK COPY OF SEEKING CINDERELLA BETWEEN NOW AND SATURDAY, JULY 7TH AT MIDNIGHT MDT.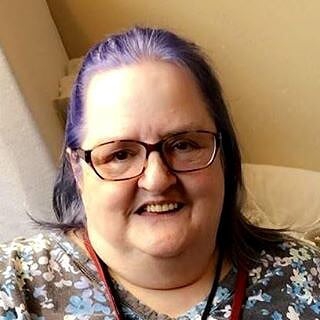 Best-selling Amazon and ECPA author Darlene Franklin's greatest claim to fame is that she continues to write from a nursing home. She keeps going because God keeps giving her more assignments. She's written more than fifty-five fiction and nonfiction books, including Pray Through the Bible in a Year and Of Cash and Cats in Love Comes on Kitten Paws. Check out a complete list of Darlene's books and keep up with her on Facebook.