How many times have you have you gotten into a conversation with someone about the Bible only to discover they think the Bible is full of contradictions, inaccuracies and myths? You find yourself quickly frustrated in not being able to boldly share your confidence and trust in God's Word.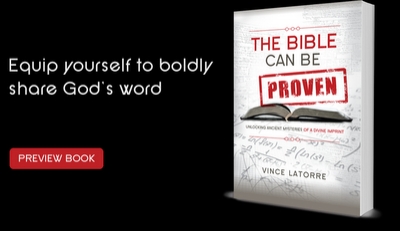 Take advantage of this Holiday special – order the eBook edition of The Bible Can Be Proven for just $3.99!
To order a copy for yourself, your pastor, your friend, just click here

If you think a friend might be interested, please forward them this offer. The word needs to be spread that the Bible is reliable and inspired of God!

The Bible Can be Proven is a culmination of nearly thirty years of research that demonstrates the proofs for the divine inspiration and the reliability of the Holy Scriptures. This book gathers together multiple lines of evidence from the very best scholarly references to prove that the Bible is not only historically reliable and trustworthy, but that it is beyond mere humanity to compose, proving itself to be divinely inspired.
The information is condensed and put together in a question-and-answer format, anticipating questions that people may have about the Bible. So no matter what the challenge to the integrity of the Bible might be, the reader will likely find a good response to it in this book.
The author provides well-researched, cutting-edge material to bridge the gap between religious circles and the mainline world. Readers will gain a sense of confidence in their knowledge of the Bible by learning the historical, mathematical and logic-driven evidence to support the authenticity of the Bible.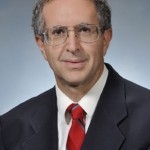 As a young boy, author Vincent Latorre always had an inquisitive nature. He immediately wanted the answers to questions such as "Is there a God?" "How did I get here?" "How was the world and universe created?" His search for answers to these questions led him to a personal encounter with Christ at age nine or ten. As his faith grew, his desire to analytically research and validate the Word of God intensified.
Latorre spent many hours in libraries and bookstores sifting through more than 200 books and hundreds of articles on science, Bible textual criticism, and theology. As he researched these, the author began to see the powerful scientific evidence for creation as well as the evidence for the historical reliability of the Bible. . In his latest book, The Bible Can Be Proven, Latorre shares the results of his research to strengthen believers and inform honest seekers.
Latorre is presently an accountant in a government agency, has taught Sunday School and Bible Studies for twenty four years, and currently works as a Lay Speaker in the United Methodist Church, speaking to students at high school and adult levels in many churches, including his own.