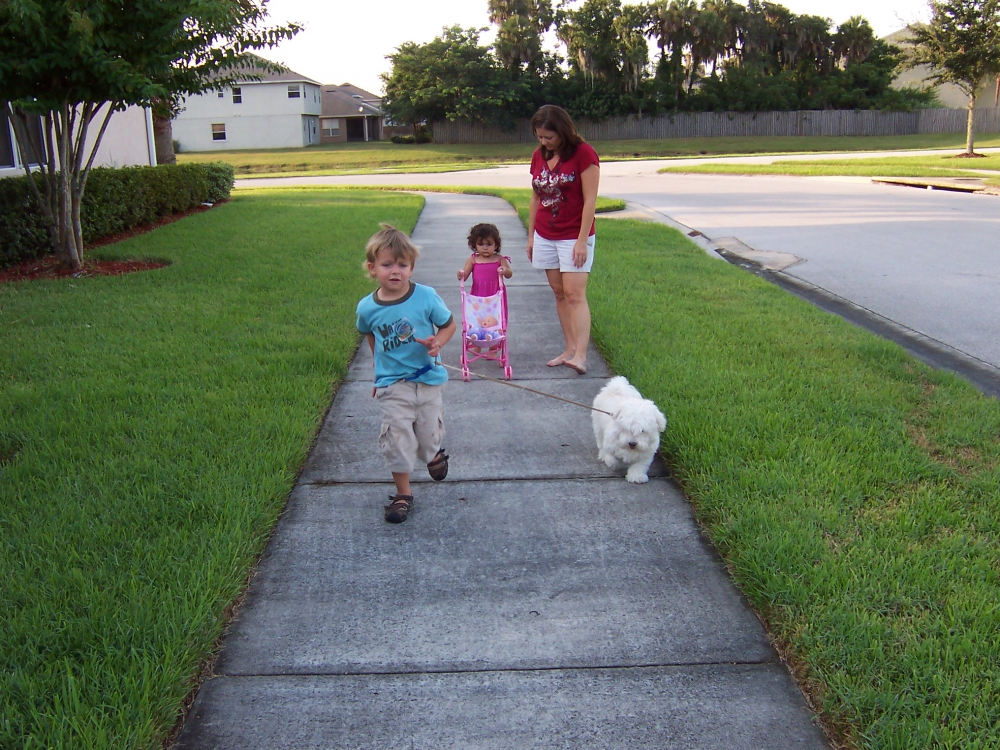 FEATURED BOOK: What Prayer Can Do
AUTHOR: Ada Nicholson Brownell
PUBLISHER: Kindle Direct Publishing (all chapters originally published by The Pentecostal Evangel)
GENRE: Faith-building non-fiction
SERIES OR STAND ALONE: Stand Alone
TARGET AGE: 15-100
IT IS MY PLESURE TO WELCOME AUTHOR ADA NOCHOLSON BROWNELL TO THE OVER 50 WRITER. ADA SHARES A TOUCHING STORY OF HOW SHE GAVE COMFORT AFTER A LOVED ONES' LOSS THROUGH LESSONS SHE HAS LEARNED.
ADA IS OFFERING A GIVEAWAY! SIMPLY LEAVE A COMMENT BELOW TO ENTER THE DRAWING FOR WINNER'S CHOICE OF PRINT OR EBOOK COPY OF WHAT PRAYER CAN DO..
MOSQUITOES AND A SHOW DOG
by
Ada Brownell
No matter how old I get, I still make new discoveries.
A few days ago our son's dog, Latte, died. He was 15.
He was one of those dogs with their hair hanging down around them like a stage curtain. Latte was so beautiful people often wondered if he was real. He looked like a stuffed dog you'd put on your bed for decoration.
Latte was a gift to our son and his wife. They had tried and tried to have a child. She had two or three tubal pregnancies, and one miscarriage. Our son, who has allergies, studied breeds to see which were best for people with allergies and I forget the breed Latte was, but he was special. He filled the empty arms of two people who needed love—and Latte filled their hearts with affection and joy.
Our son trained him with hand commands and showed him in dog shows for a while. Then they adopted two amazing children at birth, three years apart. Our children's arms were filled, but they still had room for Latte. Latte was special to their children as well.
When we came to visit, he'd bark and make a pest himself until we stopped and said, "Hello Latte," and gave him a few affectionate rubs.
After I heard the dog died, I shed the first tears I've shed for an animal and emailed our grandson. I told him some of the things I've learned lately.
"We know you'll hurt and you'll miss Latte, but he gave you many wonderful memories. We still talk about our Macho once in a while. It's amazing how God put the capacity to love into dogs, as well as cuteness. The Lord must have had lots of fun creating them and all the different breeds."
I went on to say, "God's creation is so amazing. I hate mosquitoes and the other day I was trying to kill one and it made me chase him down. If he hadn't been in the house he'd have gotten away. But I thought about how tiny mosquito brains are and how they can see, know how to fly, buzz, eat, multiply, know they need blood in order to have healthy eggs, so they bite people. I don't know why God made them except perhaps to be food for frogs.
"We think computers are amazing, but I wonder how they would compare to a tiny mosquito brain. Flies are even trickier than mosquitoes. They seem to know when I get the swatter out and they hide!
"For my next book I wrote about how amazing a peach blossom is. That little flower has life in it that not only will create a peach, if fertilized by bees, that peach will have a seed, and that seed could create a tree with several bushels of peaches—all with enough seed to plant a small orchard.
"The same God who made all those amazing things loves you and made you so you need Him. Jesus will help take the sorrow you have for Latte, and fill you with peace and joy once again. I don't know if there are dogs in heaven, but animals are, because He's coming back on a white horse. The Lord is amazing!"
Love you,
Granny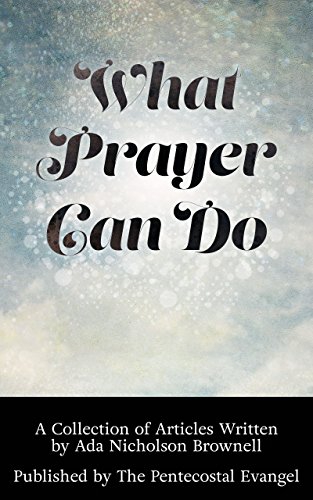 Blurb for What Prayer Can Do
Does God still heal bodies, work miracles and answer prayer?
Ada Nicholson Brownell's latest book, What Prayer Can Do contains amazing testimonies of how God intervened in people's lives when they prayed. Read about a blind man instantly healed, even after he learned Braille. A child with hydrocephalus healed after prayer. A forest fire turned away. Sinful rebellious people changed in a moment. Marriages saved, and many other miracles.
Fifty-five chapters and wonderful testimonies written by Ada Brownell about What Prayer Can Do originally published in The Pentecostal Evangel.
WHAT HAPPENS IF A DESIRED MIRACLE DOESN'T COME? The book begins with an introduction from the author, "Why I Still Believe God Heals, "that explains why she knows God still does miracles even though she lost a daughter to cancer. The article was first published in the online version of Enrichment Journal, a magazine published by the Assemblies of God for Spirit-filled ministers.
Buy link for What Prayer Can Do
DON'T FORGET TO LEAVE A COMMENT TO BE PLACED IN THE DRAWING TO WIN A PRINT COPY OF WHAT PRAYER CAN DO BETWEEN NOW AND TUESDAY, NOVEMBER 13TH AT MIDNIGHT MDT. (US entrants only eligible for print copy)
BY LEAVING A COMMENT, YOU GRANT PERMISSION FOR YOUR EMAIL TO BE REVEALED TO THE AUTHOR IF YOU ARE THE WINNER TO FACILITATE RECEIPT OF YOUR BOOK.
Ada Brownell is the author of eight books and her ninth one and the third book in the Peaches and Dreams Series, Love's Delicate Blossom, is back stage waiting for a cover and final formatting. Yet her last book, What Prayer Can Do, is still blessing readers.
Ada has written for Christian publications since age 15 and spent much of her life as a reporter for The Pueblo Chieftain in Colo.
A freckled redhead, she's used to standing out in a crowd like her seven older sibling achievers she grew up with. She also is a veteran youth Christian education teacher, and most of her life sang in Christian gospel groups including the Damascus Singers and Praise Trio. She is a member of American Christian Fiction Writers and Ozarks Chapter of American Christian Writers.
Read sample chapters of her books on her Amazon author page or listen to her audio Imagine the Future You.
Connect with Ada at:
Blog: Ink From an Earthen Vessel (Stick-to-Your-Soul Encouragement)