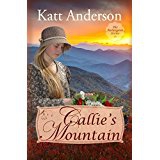 FEATURED BOOK: Callie's Mountain
AUTHOR: Katt Anderson
PUBLISHER: Mantle Rock Publishing
GENRE: Christian Historical Romance
SERIES OR STAND ALONE: first in The Melungeon series
TARGET AGE: Teen to Adult
IT IS MY PLEASURE TO WELCOME AUTHOR KATT ANDERSON TO THE OVER 50 WRITER. KATT SHARES HOW HER LOVE OF HISTORY LED TO HER WRITING CAREER.
KATT IS OFFERING A GIVEAWAY! SIMPLY LEAVE A COMMENT BELOW TO ENTER THE DRAWING FOR A PRINT COPY OF CALLIE'S MOUNTAIN.
BOXING DAY
by
Kathy Cretsinger
When I was growing up many moons ago, I became attracted to authors like Victoria Holt, Daphne du Maurier, and others that I can no longer remember. I loved the manor houses, even visited one in Scotland. Those books gave me an insight into historical fiction. These books are where I found out about Boxing Day.
In my dreams, I could see myself married to a Lord or something. Never anything below a Lord. I would be there at the parlor handing out boxes to our servants. That's what they did. The servants worked on Christmas Day. The Lord of the manor or castle gave them the day after Christmas off and gave them a present, therefore Boxing Day.
These stories of the past introduced me to a desire to write. They probably gave me more of a desire to write historical romance. My home town is the second oldest town in Tennessee. It is so full of history. The town is Rogersville, located about sixty-five miles northeast of Knoxville. The stories that abound in the town are about Davy Crockett and his grandparents. His grandparents were one of the first settlers but were massacred by the Indians, because they had settled on their hunting ground. Only one son lived, because he was at a farm a distance away.
Stories of Andrew Jackson and his pranks were some of my favorites. Another president to stay at Hale Springs Inn was James K. Polk. The story of Hale Springs Inn was interesting. The owner was an Irishman named Joseph Rogers. He fell in love with Mary Amis whose father was very religious. Mr. Amis had fled France sometime before and settled on the Indian Path, a road the Indians used first, but the white men found it went straight to Washington City. Mr. Amis had a stage inn of sorts. He would not allow Mary to marry Joseph because he had a peach orchard and made peach brandy. Mary and Joseph eloped and were married before her father found out. They had many years of happiness and several children.
History has been a big love of mine. We named our publishing company after the place the Cherokees stayed during the winter to wait for the ice to melt on the Mississippi in order for them to cross. Mantle Rock is in Kentucky, and we've hiked through to it. It's part of Kentucky history.
You now know the reason why my first book was a historical romance. I love history. In Callie's Mountain you'll learn a little about Rogersville in the early days of the State of Tennessee.
I would love to hear from any of you. My website is http://mantlerockpublishingllc.com. You can find out about our authors and the books we've published. You can also find me at Facebook at https://www.facebook.com/kathycretsinger and https://www.facebook.com/mantlerockpbulishing/.
For those who are not familiar with me, I write under the name of Katt Anderson. Thank you for visiting. Thank you, Patti, for having me as your guest. Have a blessed New Year.
Blurb for Callie's Mountain:
In 1798, Callie Trent travels with her parents in a wagon train to the frontier of Tennessee. Before they reach the settlement where they will live, her father tells her he has arranged a marriage with her and Jacob McGinnis, a man she has never met.
Callie objects to the marriage, but when she meets Jacob, he is not that bad, but she has come to the mountains to teach the children in the settlement, not to get married. Before they reach the settlement, they are attacked by three of the meanest men from the ridge, three Melungeons.
Callie learns about the Melungeons and becomes interested in their history. No one knows when they came to the ridge. They are strange in physical appearance and in their ways. There is much prejudice against them. She befriends one family and teaches them to read and write.
Jacob falls in love with Callie and wants to marry her, but she does not encourage him. She wants to teach school before she marries, but the three Melungeon men have other plans for her.
DON'T FORGET TO LEAVE A COMMENT TO BE PLACED IN THE DRAWING TO WIN A COPY OF CALLIE'S MOUNTAIN BETWEEN NOW AND SATURDAY, JANUARY 5TH AT MIDNIGHT MST.
BY LEAVING A COMMENT, YOU GRANT PERMISSION FOR YOUR EMAIL TO BE REVEALED TO THE AUTHOR IF YOU ARE THE WINNER TO FACILITATE RECEIPT OF YOUR BOOK.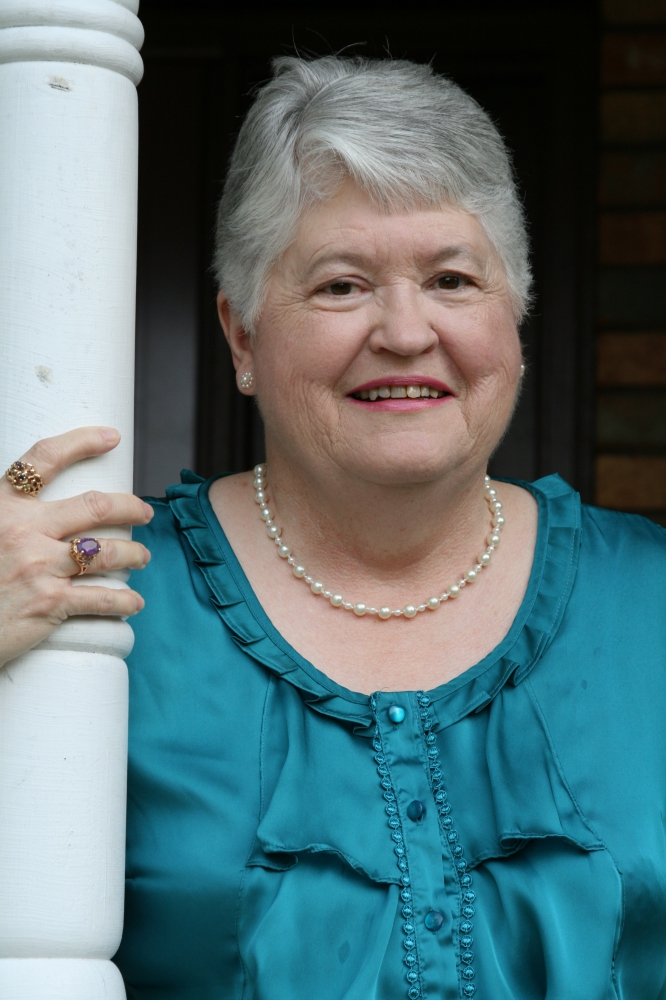 Kathy Cretsinger is owner of Mantle Rock Publishing LLC. Mantle Rock Publishing LLC is a small Christian publisher. We publish Christian Romantic Suspense, Christian Historical Romance, Christian Contemporary Romance, and in 2018 they will open a line of Christian Fantasy/Speculative.
She and her husband, Jerry, live in Kentucky. They have two grown children and four grandchildren. Their time is spent in the fall between football games, where two grandsons play; the high school band, where one granddaughter plays; and voice recitals by their college granddaughter. Kathy also speaks about writing at writers conferences.
Kathy and Mantle Rock Publishing LLC are devoted to helping authors find their way in the marketing industry. Kathy is also an author writing under the name of Katt Anderson. Her latest book, Smoky Mountain Brides, released in October of 2017. You may reach her through http://mantlerockpublishingllc.com.