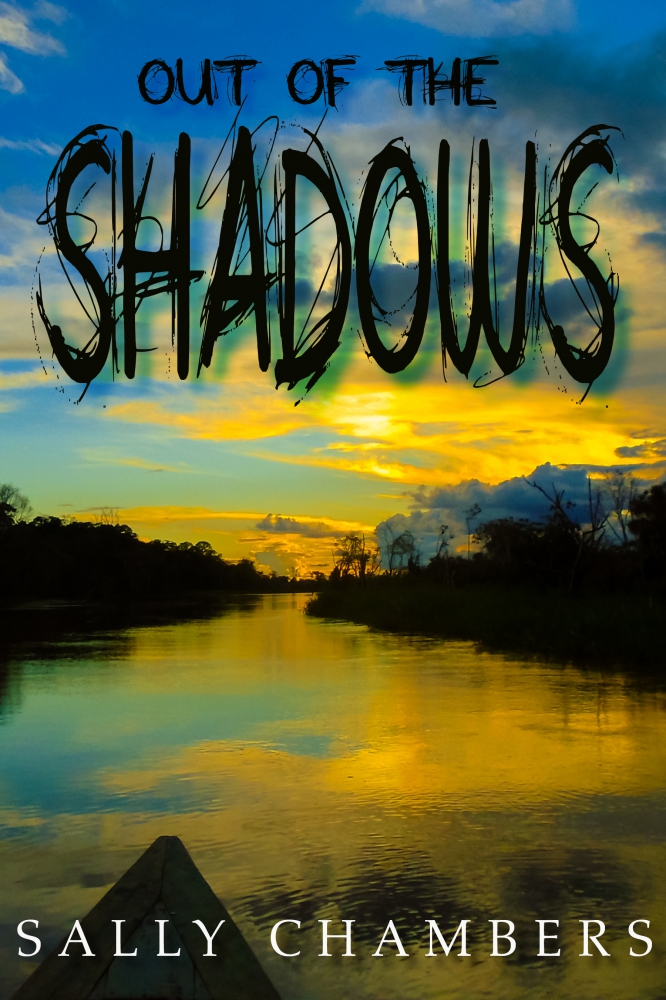 FEATURED BOOK: Out of the Shadows
AUTHOR: Sally Chambers
PUBLISHER: Elk Lake Publishing
GENRE: YA contemporary inspiration suspense with romantic thread.
SERIES OR STAND ALONE: Stand alone novel.
TARGET AGE: YA through adult
IT IS MY PLEASURE TO WELCOME AUTHOR SALLY CHAMBERS TO THE OVER 50 WRITER. SALLY SHARES AN EXAMPLE OF WHY WE SHOULD NEVER SAY NEVER, NO MATTER HOW OLD WE ARE WHEN WE BEGIN OUR WRITING JOURNEY.
SALLY IS OFFERING A GIVEAWAY! SIMPLY LEAVE A COMMENT BELOW TO ENTER THE DRAWING FOR AN EBOOK COPY OF OUT OF THE SHADOWS.
TIMES AND SEASONS
by
Sally Chambers
"To everything there is a season, a time for every purpose under heaven"
(Ecclesiastes 3:1 NKJV)
When a writer, no matter what age, loves the Lord, loves to write, hears the call to write—they write for Him from their hearts to lift Him to others and glorify Him.
I'm certain that over the last seven decades, the Lord has had some good chuckles over my use of the word, never.
"I'll never have a horse," said the young girl who ended up riding her horse in a rodeo.
"I'll never go into business for myself," said the young woman who ended up owning an insurance agency.
And then there's this following retirement. "It's too late; I'll never have a novel published."
When you ask and receive from the Lord, your 'nevers' simply don't apply. You might just as well do what James advises. ? Don't doubt. ". . . But let him ask in faith, with no doubting, for he who doubts is like a wave of the sea driven and tossed by the wind" (James 1:6 NKJV).
Lord, what if . . .
. . . a young woman, preparing to leave her island home for her first year of college, discovers an envelope secreted in the bottom of her cedar chest? What if the envelope spells out her full name and holds cryptic instructions connecting her to an old abandoned mansion that has fascinated her since she was a child? What if she finds something of immense value, is stalked, and learns that someone who knows more about her heritage than she does, wants what she's found and threatens her life to get it?
What if I write a novel about her?
That first novel began as I spent time at our North Carolina cabin. From that time on, though I was still a business owner, I wrote devos, articles, poetry, and worked on the books at home during the few spare moments I had.
Novel: The Stonekeepers
And later, Lord, what if . . .
. . . a young woman decides to put off her senior year of college to go with her father on a business trip to Brazil? What if her reasons are to support her grieving dad, ease her own grief—and—guilt over her mother's death, sort out her changing relationship with her childhood best friend, Kane, and leave behind the frightening sense she's being stalked? What if her choices will make a difference between living and dying for herself and countless others?
What if I wove a story with her at its heart?
I began the second book not long after starting my first book and moved between the two novels in big chunks of time. Writing this way kept me fresh and is how I avoid boredom by working on the same project too long. My seat-of-the-pants methods are praying, listening, thinking, researching, and writing.
Novel: Out of the Shadows
When I signed up to write a post for Patti on her The Over 50 Writer, I mentioned to her that my first novel was published by Elk Lake Publishing when I was 77, and that I felt pretty much like the Grandma Moses of writers when Elk Lake released my second book, Out of the Shadows, last July! ?
I'm writing this from the beginnings of my eighth decade. It's a decade that's so new to me that it feels strange to even put into words. But, I'm a writer. Maybe you are too or have decided to be.
Either way, if you're anxious to begin or still waiting to see your work in print or soaring high with a dozen of your books in the hands of your readers, if you're over 50, this post is from God's heart to mine and my heart to yours.
Believe. Have faith. Never give up.
It's never too late to dream, to begin, to strive, or achieve.
I will stand my watch
And set myself on the rampart,
And watch to see what He will say to me,
And what I will answer when I am corrected.
Then the Lord answered me and said:
"Write the vision
And make it plain on tablets,
That he may run who reads it.
For the vision is yet for an appointed time;
But at the end it will speak, and it will not lie.
Though it tarries, wait for it;
Because it will surely come,
It will not tarry."
Habakkuk 2:1-3 NKJV
Book Cover Blurb for Out of the Shadows
THIS WAS A DEADLY GAME AND SHE DIDN'T WANT TO PLAY
Three months ago, Ali Lamarque's mother died in an accident Ali is convinced she could have prevented, and what little faith she had is fading. Grief-stricken, her father, a renowned scientist, has sold their California ranch and buried himself in his work. He will soon leave for Brazil's Amazon rain forest on business. Ali's relationship with her childhood best friend, Kane, is changing, and suddenly she's being followed. Insidious and relentless, it's harassment with no proof it ever happened.
With her life in turmoil, and against her father's wishes, Ali takes a break from college to go with him, hoping the trip will help heal their grief and her guilt. It will give her time to sort out her feelings for Kane—and leaving would stop the stalking.
But Ali didn't anticipate the dangers that would confront her or know that her choices would make the difference between living and dying for not only herself, but countless others.
Buy link for Out of the Shadows
DON'T FORGET TO LEAVE A COMMENT TO BE PLACED IN THE DRAWING TO WIN AN EBOOK COPY OF OUT OF THE SHADOWS BETWEEN NOW AND SATURDAY, FEBRUARY 16TH AT MIDNIGHT MST.
BY LEAVING A COMMENT, YOU GRANT PERMISSION FOR YOUR EMAIL TO BE REVEALED TO THE AUTHOR IF YOU ARE THE WINNER TO FACILITATE RECEIPT OF YOUR BOOK.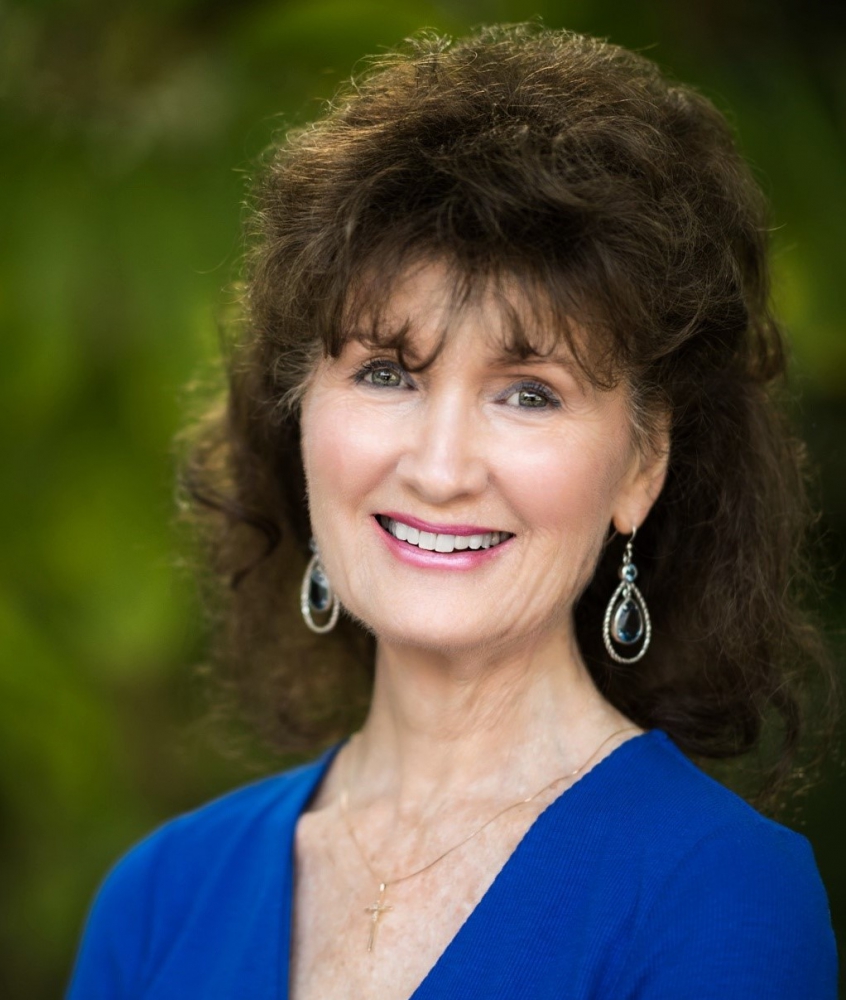 Sally Chambers writes inspirational young adult fiction though new adults and women of all ages also enjoy her contemporary YA blend of suspense with a touch of romance. A finalist in the American Christian Fiction Writers First Impressions contest with her first novel, The Stonekeepers, she has also won awards for her short stories and poetry. Sally and her husband live on Florida's Space Coast. She braces for hurricanes every year but loves leaving her footprints across damp beach sand and reveling in sea breezes, warmth, and sunshine.
Connect with Sally online:
SUBSCRIBE TO PATTI'S BLOGS HERE