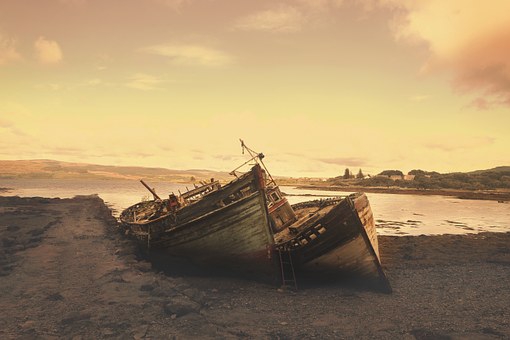 IT IS MY PLEASURE TO WELCOME AUTHOR SANDY KIRBY QUANDT TO THE OVER 50 WRITER. SANDY SHARES A DEVOTIONAL ON THE STRUGGLES AND STORMS OF LIFE.
WHEN IT FEELS LIKE WE'VE RUN AGROUND
by
Sandy Kirby Quandt
A devotion I recently read in Streams in the Desert said, "You will never learn faith in comfortable surroundings."
The devotion stated God gives us promises then steps back, allows the Tempter to come with a test that seems to contradict everything God promised, and God waits to see how much we believe.
Referencing the Apostle Paul's shipwreck as a prisoner on his way to Rome, the short devotion ended with this statement. "This is the time to look up through the storm, and among the trembling, frightened sailors declare, 'I have faith in God that it will happen just as he told me.'" (Acts 27:25)
Not being satisfied with relying on my memory of this episode near the end of Paul's life, I went to Acts chapters 27 and 28. As an over-50 author waiting for God to open the doors for my novel's publication, the verses in these chapters reminded me of several things I'd like to share with you. Perhaps these words will be meaningful to you as well.
When we go through the struggles and storms of life, our faith tells us one way or the other we'll get to the other side. Nevertheless, like Paul, before we get on the other side, we'll probably run aground on some island. (Acts 27:25-26)
God knows where we're going to run aground. He knows when and how it will happen. He knows the outcome and how beat up, bruised, and broken we'll be when we reach it. God also knows when we give thanks to him in the midst of our storms, we'll be strengthened to keep on keeping on until the storm ends. (Acts 27:33-36)
After that, daylight comes.
BUT before we reach the calm bay in the distance, we hit a sandbar which destroys our ship. (Acts 27:39-41)
Jumping into the waves and grabbing onto the ship's broken planks that float by, we finally reach the shore. (Acts 27:44)
Only to be bitten by a viper while gathering firewood. (Acts 28:3)
Seriously?
Onlookers gather around and speculate about what we must have done to displease God so much to deserve all we've endured. They wait for us to die from the viper's venom.
But.
We don't.
Instead, the viper is thrown into the fire and dies. (Acts 28:4-6)
The best part of all?
God sends encouragers alongside to strengthen us for the next go 'round. Until such a time as He allows the Tempter to show up again and we face life's storms once more. (Acts 28:15)
Whether we are in a season of needing to be encouraged, or a season where we are called to be an encourager, whenever we hit a sandbar and run aground, our Mighty Father is right there with us helping us make it safely to shore.
That sandbar may be unfulfilled dreams. Health issues. Family problems. Financial worries. Fill in your own sandbar. No matter. Because nothing reaches us God did not plan or permit, we can take courage and believe it will be just as he said. (Acts 27:25)
I wish you well.
Sandy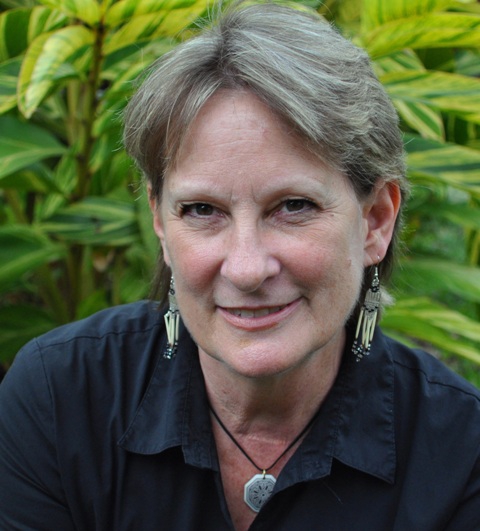 Sandy Kirby Quandt is an inspirational writer with a passion for God, history and travel; passions that often weave their way into her stories and articles. Writer of numerous articles and stories for adult and children publications, Sandy has won several awards for her writing including the 85th and 86th Annual Writer's Digest Writing Competition, First Place in the Blue Ridge Mountains Christian Writers Conference Children's Literature 2016 Foundation Awards, and First Place in the 2017 Foundation Awards in the Young Adult, Middle Grade and Flash Fiction categories. Looking for words of encouragement or gluten-free recipes? Then check out Sandy's blog, Woven and Spun. You can also find Sandy at twitter.com/SandyKQuandt
SUBSCRIBE TO PATTI'S BLOGS HERE