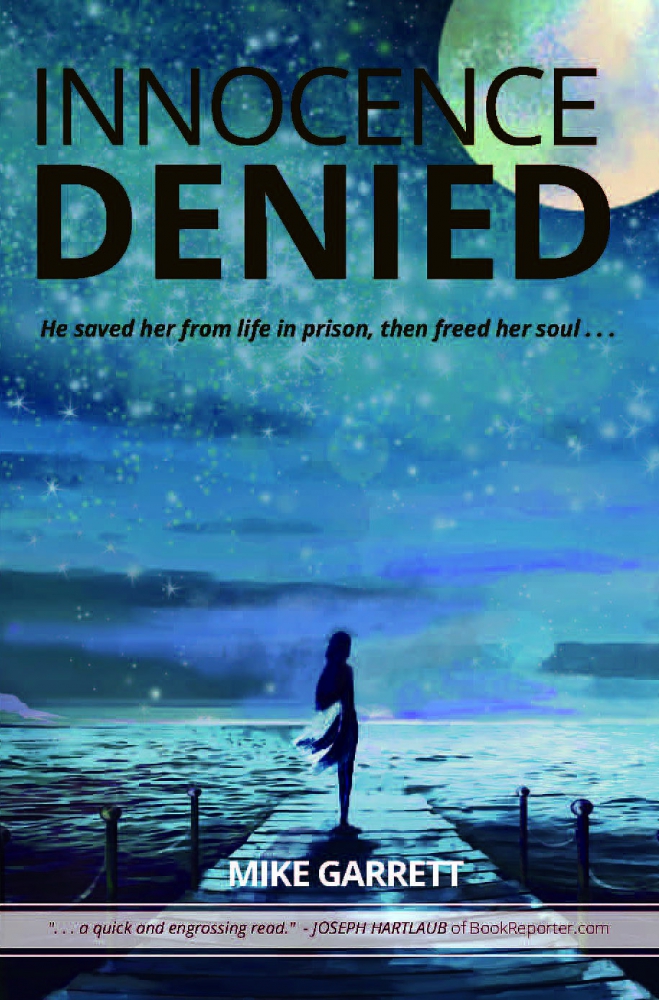 FEATURED BOOK: Innocence Denied
AUTHOR: Mike Garrett
PUBLISHER: CrossLink Publishing
GENRE: Romantic Suspense
SERIES OR STAND ALONE: Stand Alone
TARGET AGE: Adult
IT IS MY PLEASURE TO WELCOME AUTHOR MIKE GARRETT TO THE OVER 50 WRITER. MIKE SHARES HOW KNOWING THE DISTINCT DIFFERENCE BETWEEN WRITING AND PUBLISHING CAN HELP YOU SELL YOUR MANUSCRIPT.
MIKE IS OFFERING A GIVEAWAY! SIMPLY LEAVE A COMMENT BELOW TO ENTER THE DRAWING FOR AN EBOOK COPY OF INNOCENCE DENIED.
WRITING IS AN ART, BUT PUBLISHING IS A BUSINESS
by
Mike Garrett
Looking back over my thirty years in the publishing industry, it's easy to see where I made mistakes and how I could have made things happen much faster had I known better. I've seen many talented writers struggle with their approach to getting traditionally published, so I'd like to offer some insight and suggestions.
First of all, it's important to realize that traditional publishers do not exist to produce great literature. Their focus is on selling books, regardless of their quality. EXAMPLE: Hannibal was a terrible sequel to the brilliant The Silence of the Lambs, but the publisher knew that it would sell regardless. It was so bad that Jody Foster refused to play the reprisal role of Clarice Starling in the follow-up movie.
Writing may be an art, but publishing is a business. You're a resource for publishers; you produce the product that they want to sell.
Selling your manuscript isn't much different from selling anything else; you must find who is looking for what you offer and make sure that it satisfies their needs. When publishers evaluate your submission, they're not doing so from a literary perspective but as a business. They're searching for elements of your work that would be easy and inexpensive to market and be most likely to sell.
Excellent manuscripts can sometimes be rejected, whereas only above average manuscripts may be accepted. Why is that? Because average manuscripts sometimes meet the publisher's needs more so than excellent ones!
If you want to know what a particular publisher may be interested in, study its backlist. If your manuscript doesn't neatly fit within what you find, don't even bother submitting it. Don't expect a publisher to create a niche for you; you must find a niche that's already there.
Evaluate your work objectively from a publisher's perspective, ignoring your own predispositions. The more you approach marketing your book as a business, the greater your chance of success.
I invite you to follow me on Twitter at @MGarrett49 for a host of writing tips. I will soon tweet references to my novel, Innocence Denied, pointing out what works and what doesn't to help you shape your novel. I'll instruct you on how to mark up the book to serve as a reference of effective characterization and pacing. Discount pre-orders for Innocence Denied are at Target.
Back cover blurb for Innocence Denied:
God wanted him to save her if it was the last thing he did . . .
and it likely would be.
Derrick Walton is a Christian on a mission, risking his own life to save an unbelieving woman in distress.
Larissa Baxter is a gorgeous Arizona socialite who has always relied on her striking beauty to get what she wants. After being falsely arrested for murder and posting bail, however, she faces life in prison. As a fugitive, she must do what, to her, is the unthinkable--de-emphasize her looks to appear as average as possible and avoid undue attention.
After their paths cross, they hide in isolation, and Derrick realizes that the most important rescue of all awaits--saving Larissa's soul.
DON'T FORGET TO LEAVE A COMMENT TO BE PLACED IN THE DRAWING TO WIN AN EBOOK COPY OF INNOCENCE DENIED BETWEEN NOW AND SATURDAY, MARCH 2ND AT MIDNIGHT MST.
BY LEAVING A COMMENT, YOU GRANT PERMISSION FOR YOUR EMAIL TO BE REVEALED TO THE AUTHOR IF YOU ARE THE WINNER TO FACILITATE RECEIPT OF YOUR BOOK.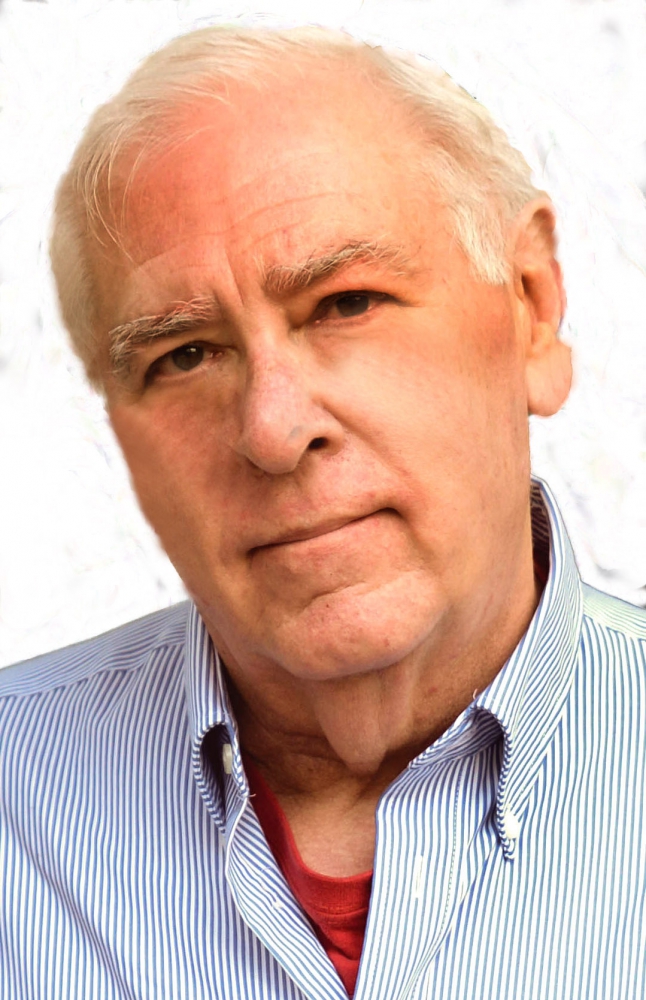 MIKE GARRETT is a devout Christian and life-long resident of Alabama. His world revolves around God, his wife Sharon, two adult children, five grandchildren, and one granddog. He has worked in an editorial capacity with best-selling authors, has served over 2500 international clients as an independent editor and is recognized as Stephen King's first editor and publisher. He has also taught writing workshops at colleges and universities across the nation. Innocence Denied is his first Christian novel.
Connect with Mike online:
SUBSCRIBE TO PATTI'S BLOGS HERE